Fans are wondering whether the Canadian professional ice hockey player Tyler Seguin is married or not. He is engaged to his soon-to-be wife, Kate Kirchof, and the wedding bells are very near.
Tyler Paul Seguin, known as Tyler Seguin, currently plays as a center and serves as an alternate captain for the Dallas Stars in the National Hockey League (NHL).
The Boston Bruins selected Seguin as the second overall pick in the 2010 NHL Entry Draft.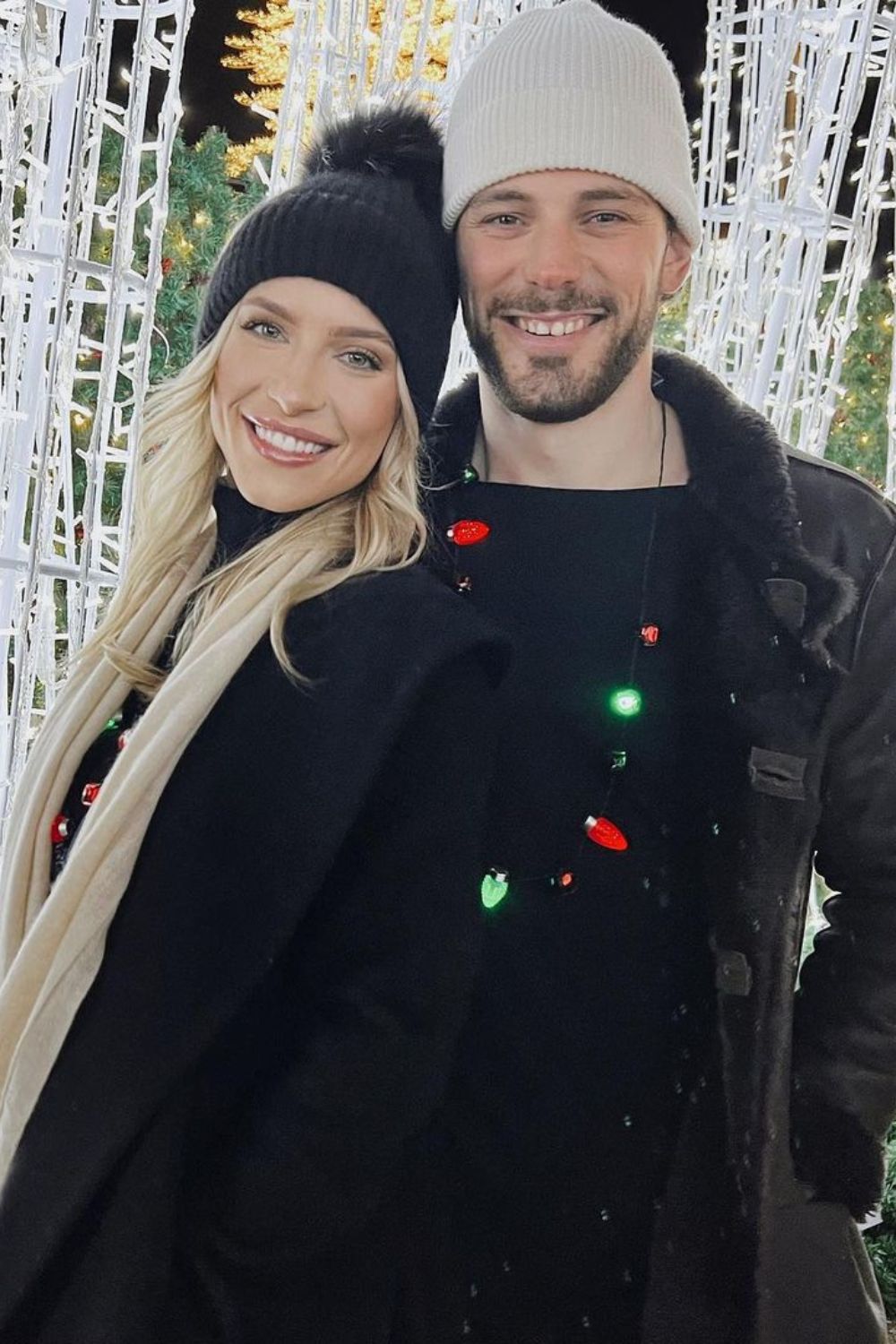 Eventually, after being drafted, Seguin signed a three-year, entry-level contract with the Bruins worth $10.65 million, with an average annual salary of $3.75 million.
Tyler made his professional debut in the NHL with four shots on goal in a loss against the Phoenix Coyotes on October 9, 2010, and went on to win the 2011 Stanley Cup in his rookie season.
Not to mention, Tyler finished the 2011–12 season in Boston with the second-highest plus-minus in the NHL.
Furthermore, he first wore jersey No. 9 in his childhood, but to pay tribute to his favorite player, Steve Yzerman, he wore jersey No. 19 after reaching the NHL.
Tyler Seguin Soon To Be Wife: Kate Kirchof
The Dallas Stars center' is happily committed to his future wife, Kate Kirchof.
The couple got engaged on July 17, 2022, and Tyler Seguin publically revealed via Insta with a heartfelt caption that read, "The story of our night. And the beginning of Forever. I can't wait to make you my wife."
Although it is unclear when and how they first met, the pair are set to tie the knot on July 15, 2023, according to the registry finder.
Kate seems to be eagerly counting down the days to her big day as she recently shared a photo with her bridesmaids and captioned another post with, "Let the wedding countdown begin."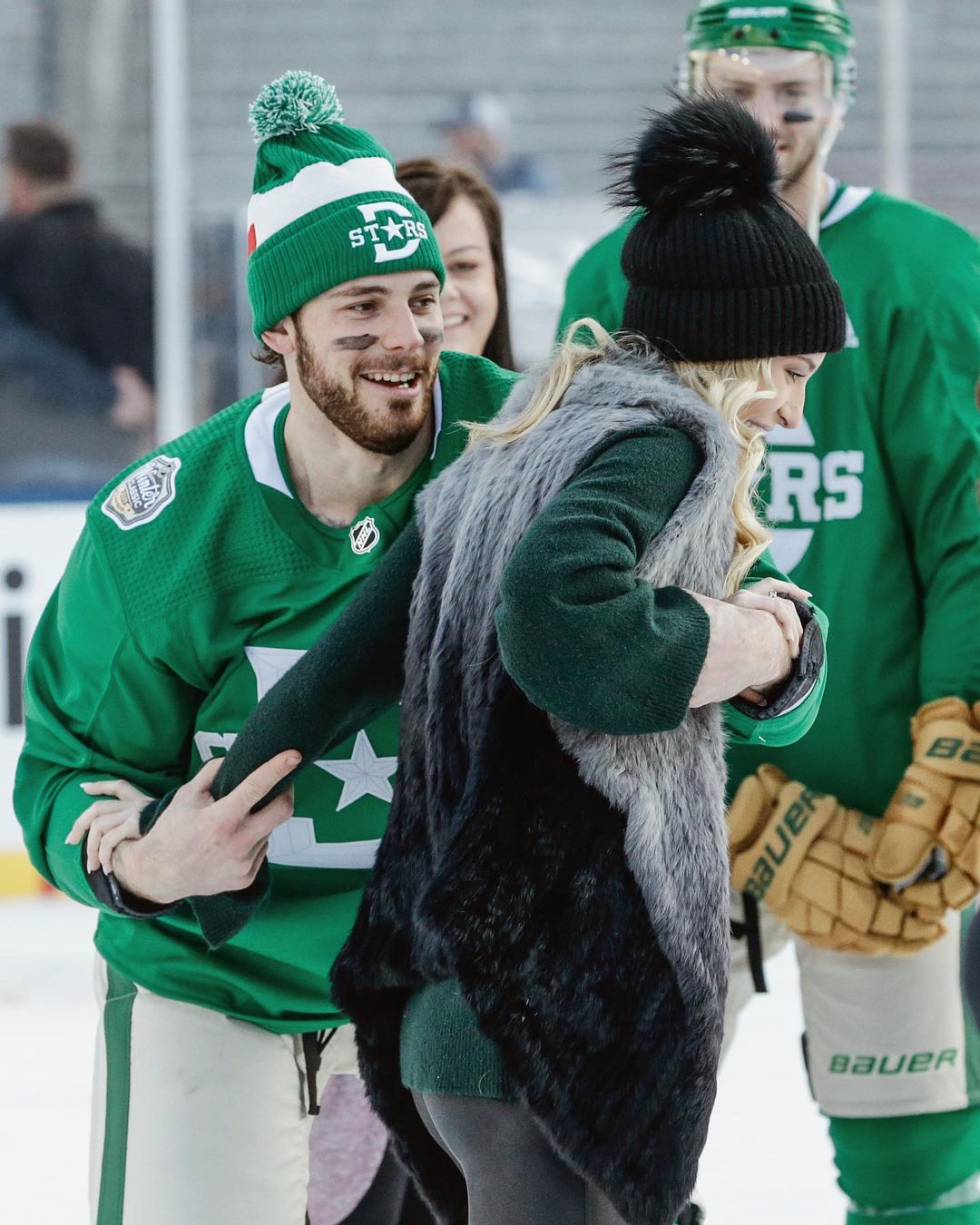 Katherine Anna Kirchof was born on May 10, 1998, and spent most of her teenage life in Wilton, Connecticut.
She attended Wilton High School and graduated from Southern Methodist University with a Bachelor of Business Administration.
Kate has worked as a social media manager at Bar Stellar and sales associate at Scout & Molly's.
She completed her internship at Hospital Infanta Luisa. In addition, she was also employed as a program specialist at Allegis Global Solutions.
Regarding on her family, she has two sisters: one elder sister Madeleine Kirchof and one younger sister Grace Kirchof.
Her younger sister, Grace, also attended Wilton High School and graduated from Southern Methodist University.
Grace is currently a teacher assistant at Lee McShan Jr. Elementary School in Dallas, Texas, United States.
On the other hand, her elder sister, Madeleine, currently resides in New York, United States.
Previous Relationships Of Tyler Seguin
Prior to his relationship with Kate, the ice hockey player had several girlfriends throughout his life.
In 2012, when Tyler was in college, he dated Ciara Price, who was a well-known Instagram celebrity.
They started flirting on Twitter, and shortly after, they began dating. Everything was going well, but for some reason, they broke up in 2013.
Likewise, in 2013, he was in a relationship with the Miss Texas USA 2013, Ali Nugent.
They were together for three years, but unfortunately, they broke up in 2016.
After breaking up with Nugent, the hockey player dated Danielle Moinet in 2018, who is an American wrestler famous by her ring name Summer Rae.
Family Of Dallas Stars Center
Tyler Seguin was born on January 31, 1992, to parents Jackie and Paul Seguin in Brampton, Ontario.
Tyler's father, Paul, played college ice hockey for the University of Vermont, while his mother, Jackie, played as a center for the Brampton Canadettes Girls Hockey Association.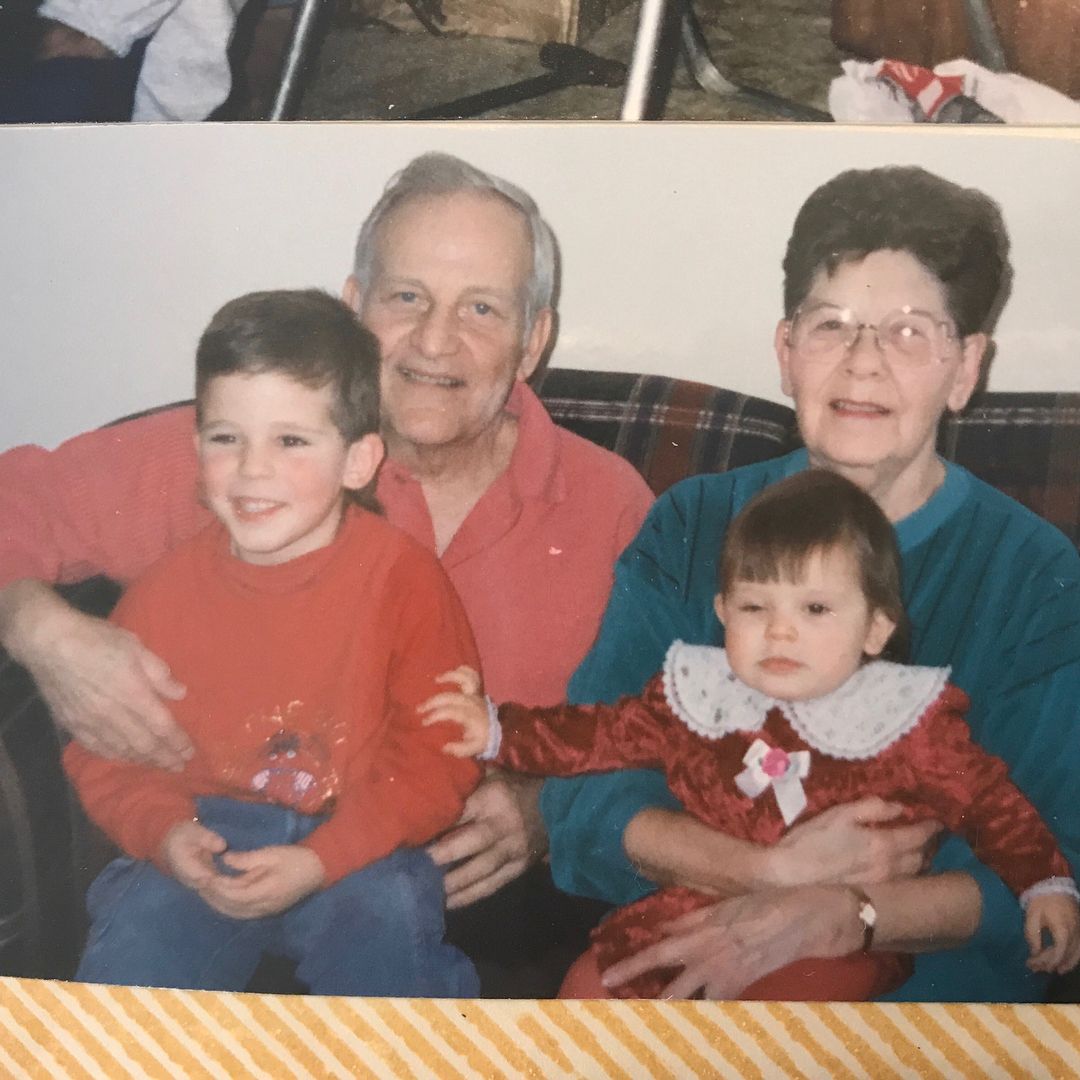 Both of his parents played hockey, so Tyler and his sisters Candice and Cassidy all grew up playing ice hockey.
All three siblings played in the center position like their mother, whereas Paul was a defenceman.
Tyler always looked up to his father since childhood, and Paul believes that he has followed in his father's footsteps and done well.