A popular former ESPN host, Katie Nolan, happily announced her engagement with boyfriend and now husband-to-be Dan Soder during her appearance on a show.
On December 23, 2022, during "The GoJo Show" with Mike Golic Jr., Nolan, while showing her engagement ring, said, "What thing? … What could you possibly mean?" Golic, meanwhile, was cheering and pumping his arms in the air.
Nolan and Soder started dating in October 2020 and have been inseparable since then. Despite their own successful career, they have always been there for each other and are supportive of each other choices in life.
Katherine Beth Nolan, also known as Katie Nolan, is an American sports television personality and host.
Nolan grew up in Framingham, Massachusetts, and after high school at Framingham High School, and later earned a Bachelor of Arts degree in Public Relations with a minor in Dance from Hofstra University in 2009.
While bartending at the White Horse Tavern in Boston, Katie Nolan launched a blog called "Bitches Can't Hang."
During this period, she also began collaborating with Guyism, which was part of the Fox Sports Yardbarker network. At Guyism, she produced and hosted the YouTube series "Guyism Speed Round."
Katie eventually began her career at Fox Sports 1 as a digital correspondent for "Crowd Goes Wild" in August 2013.
Ever since then, Katie Nolan has achieved recognition in the industry, including winning a Sports Emmy Award in 2016 for "Garbage Time" and receiving nominations in 2019 and 2020 for "Always Late."
Katie Nolan Husband
Katie and Dan Soder have recently become engaged to each other; however, they have yet to tie the knot and become husband and wife. They haven't shared any details about their marriage to date.
Like Katie, Dan is also a popular social figure who has been in the field of entertainment since his college days.
Daniel Erwin Soder, nicknamed Dan, was born on June 24, 1983, and is an American comedian, actor, and radio personality.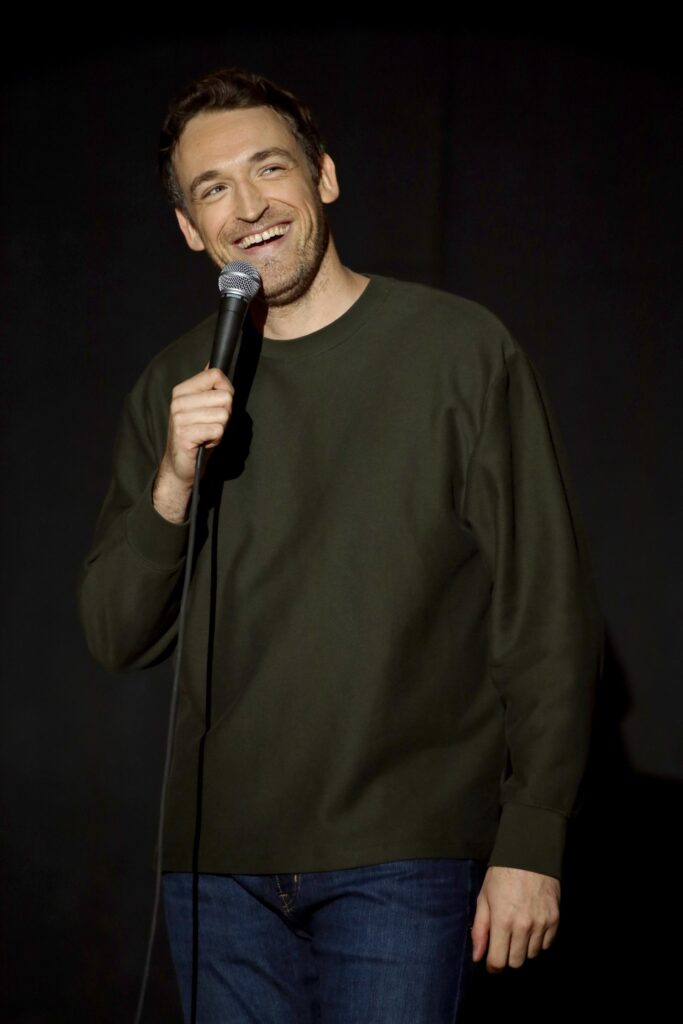 He is most renowned for his frequent appearances on MTV2's "Guy Code" and for his role as Mafee on the Showtime drama series "Billions."
Soder hails from Hartford, Connecticut, and attended Smoky Hill High School. He initially ventured into stand-up comedy while studying at the University of Arizona, where he eventually graduated in 2005 with degrees in journalism and political science.
Alongside comedy and acting, Dan is also a lifelong fan of wrestling and is particularly well known for his impression of "Macho Man" Randy Savage.
Dan, on March 19, 2016, made a special guest appearance on the popular professional wrestling podcast Wrestling Soup.
Dan And Katie's Relationship Timeline
Katie Nolan and Dan Soder began dating in 2020, and their relationship became public after Katie decided to publicly wish Dan their first anniversary in 2021.
The two had been good friends for some time before their romantic relationship blossomed. They became close friends after Soder's continuous appearances on "Garbage Time with Katie Nolan."
Although rumors about their relationship circulated, the couple chose not to comment at the time.
Later, Katie surprised everyone by posting a picture with Dan and wishing him a happy anniversary in October 2021. They eventually got engaged in 2023.