Born into an athletic family, WNBA basketball player Kelsey Plum considers her parents, Jim and Katie Plum, her inspiration.
Professional basketball player Kelsey Plum plays for the WNBA team, Las Vegas Aces.
Plum excelled early in her career while playing collegiate basketball for the University of Washington. With 3,527 points and 519 assists, Plum finished her illustrious collegiate career.
After graduation, San Antonio Stars drafted her as the first overall pick-up of the 2017 WNBA draft.
On May 25, 2017, she made her professional debut playing for San Antonio Stars.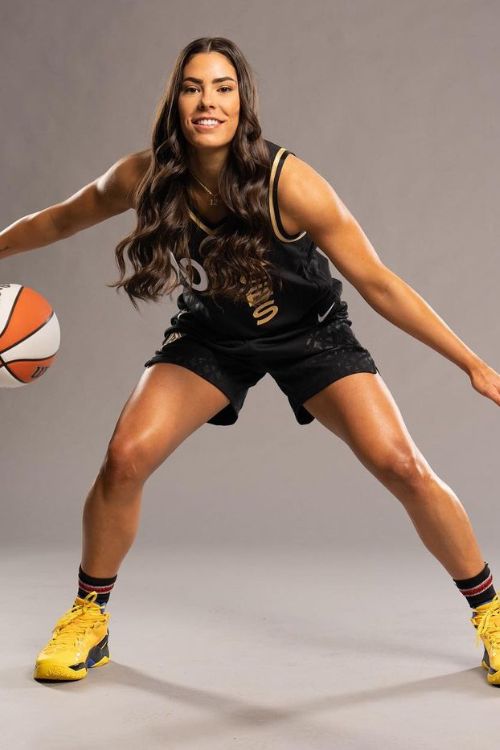 Afterward, in 2018, San Antonio Stars relocated to Las Vegas and changed its name to Las Vegas Aces. Gradually, Plum progressed in every statistical category, scoring more points for the team.
Due to an injury, the athlete missed the 2020 season but stricken back, earning the WNBA Sixth Player of the Year award.
With her impressive gameplay, she grabbed the WNBA All-Star Game MVP award. In 2022, Plum helped the team win the WNBA championship and the WNBA All-Star title.
Kelsey Plum Parents: Katie And Jim Plum
The 29-year-old player is one of four children of her parents- Katie and Jim Plum.
Born on August 24, 1994, Kelsey belongs to an athletic family. Both of her parents are well-known former athletes.
Kelsey's mother played volleyball for the University of California, Davis. She was a successful volleyball player of her time.
Moreover, Kelsey followed in her mother's footsteps in volleyball but later switched to basketball.
Likewise, her father, Jim, is a former college football and baseball player. While playing high school football in La Mesa, California, he earned an All-American.
Later, he attended San Diego State University and continued to play football and baseball accordingly.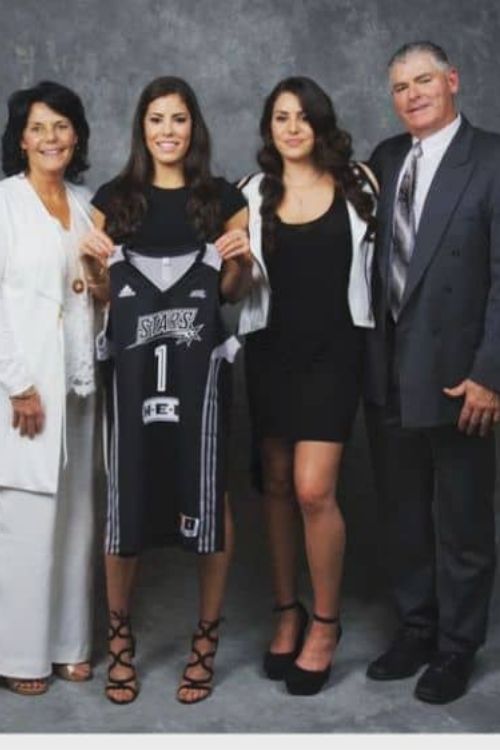 As former players themselves, Kelsey's parents have been a source of inspiration to her. Since her early days, her parents have been there for her in every setback and success.
Not only she, but her siblings are into sports too. The player grew up in Poway, California, with three siblings: a younger brother and two older sisters.
Both of her sisters played volleyball, just like their mother. Her sisters – Kaitlyn and Lauren, are now professional players. Similarly, her brother, Daniel, played football at UC Davis.
Kelsey Plum Husband
Basketball player Kelsey Plum is living a beautiful relationship with her lovely husband, Darren Waller.
Kelsey met her spouse, Darren, in 2022, and their immediate attraction ignited ever since. The couple exchanged vows on March 4, 2023, in Las Vegas. Through her Instagram, Kelsey shared some glimpses of their wedding.
Just like Kelsey, her partner, Darren, is also a sportsperson. Born on September 13, 1992, Darren is an American footballer. His parents raised him in Landover, Maryland.
Before his draft, he played collegiate football at Georgia Tech. Later, Baltimore Ravens chose him in the sixth round of the 2015 NFL Draft. Till 2018, he played for the Ravens and then with Las Vegas Raiders.
Now, in 2023, Darren plays with the New York Giants. He plays in a tight end position for the New York Giants of the National Football League (NFL).
Kelsey and Darren have been a gorgeous pair since the beginning. Both are sports enthusiasts and support each other in their respective gameplay.