Kelvin Kiptum, a 24-year-old Kenyan, and his coach, Gervais Hakizimana, are making waves in the world of marathon running.
Their partnership has resulted in astonishing achievements, with Kiptum recently setting a new men's marathon world record. Let's delve into their story.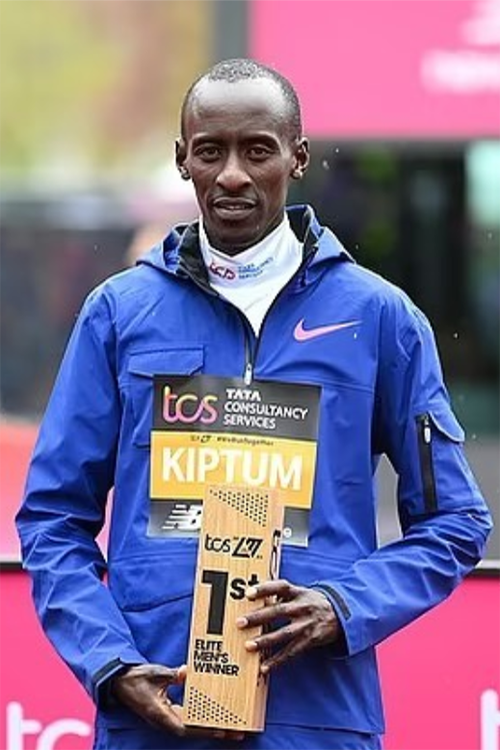 Kelvin Kiptum is a Kenyan long-distance runner who was born on December 2, 1999, in Nandi, Kenya.
He is the only person in history to run a marathon under 2:01:00 in a record-eligible race. Likewise, Kiptum holds three of the top six fastest marathons ever run.
The current Marathon World Record holder started his international career in 2019 when he finished fifth at the Lisbon Half Marathon with a personal best of 59:54.
He made his marathon debut in Valencia, Spain, on December 4, 2022, where he won with a time of 2:01:53, becoming the fastest debutant marathoner in history.
On October 8, 2023, he achieved his greatest feat by setting a new world record of 2:00:35 at the Chicago Marathon, beating the previous record by 34 seconds.
Moreover, he also broke the previous Chicago Marathon record by more than three minutes.
Who is Gervais Hakizimana?
Behind every successful athlete, there's often a dedicated coach, and in Kiptum's case, it's Gervais Hakizimana.
Hakizimana's story began in Rwanda, a country known for producing top runners. He was born in 1987, making him 37 years old.
He later moved to Kenya, where he got deeply involved in athletics and slowly made a name for himself.
Like many other East African athletes, his journey to where he stands today was marked by difficulties. He once competed in races to make ends meet, all while simultaneously working as a translator for Kenyan athletes in France.
What makes Hakizimana unique is his commitment to the sport and his desire to help others reach their potential.
Moreover, he isn't motivated by fame but by his family in Rwanda. In fact, Hakizimana worked very hard to support young people's education in his home country.
He not only coaches Kiptum but also has a deep connection with the sport, having trained in Kenya for many years.
Gervais Hakizimana As Kelvin Kiptum's Coach
Their partnership began when Hakizimana, who was training in Kenya, met the young Kiptum in the village of Chepkorio.
Kiptum, a teenager at the time, was herding goats and sheep before his fascination with the sport led him to observe Hakizimana and other runners during their training sessions.
Under Hakizimana's guidance, Kiptum's talent blossomed, allowing him to realize his full potential.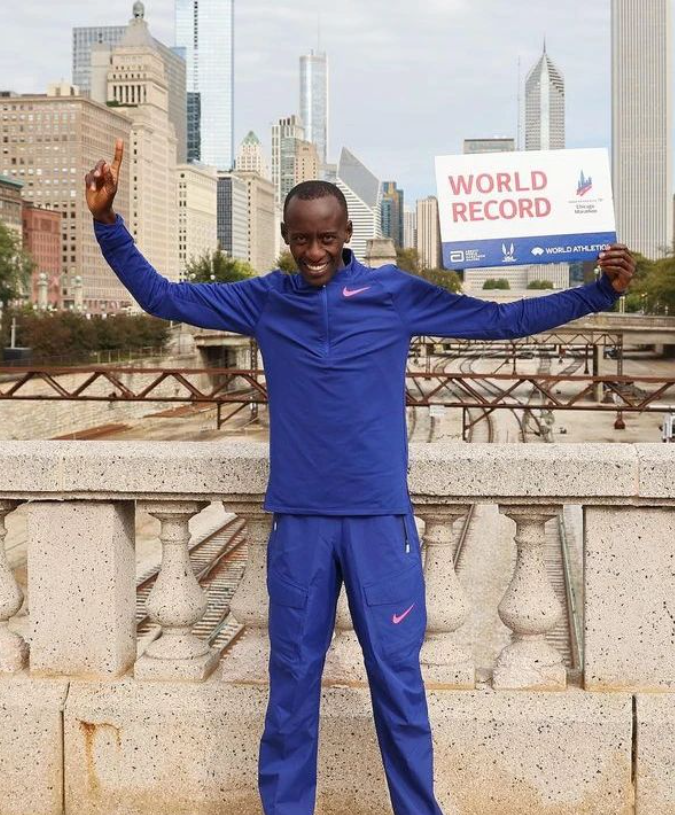 Their partnership grew stronger, especially during the COVID-19 pandemic in 2020, when they could focus entirely on training.
Gervais is serious about discipline during training. He makes sure his athletes stay focused on their goals, avoid distractions, and work hard.
This approach has been effective in helping young talents like Kelvin Kiptum succeed. Both Kiptum and Hakizimana strongly oppose doping in sports.
Their commitment to a clean and fair sport is admirable. Hakizimana believes that doping is a problem in Kenya, and he emphasizes the need for better education and awareness to fight this issue.
Frequently Asked Questions (FAQs)
Who Is Kelvin Kiptum Coach?
Kelvin Kiptum's coach is Gervais Hakizimana, who has played a significant role in Kiptum's success as a marathon runner.