Fans of MLB are curious to know about Ketel Marte's ethnicity and nationality. Let us explore where the athlete is actually from.
He was born to his Dominican parents, Ketel Sr. and Elpidia Valdez, in the Dominican Republic.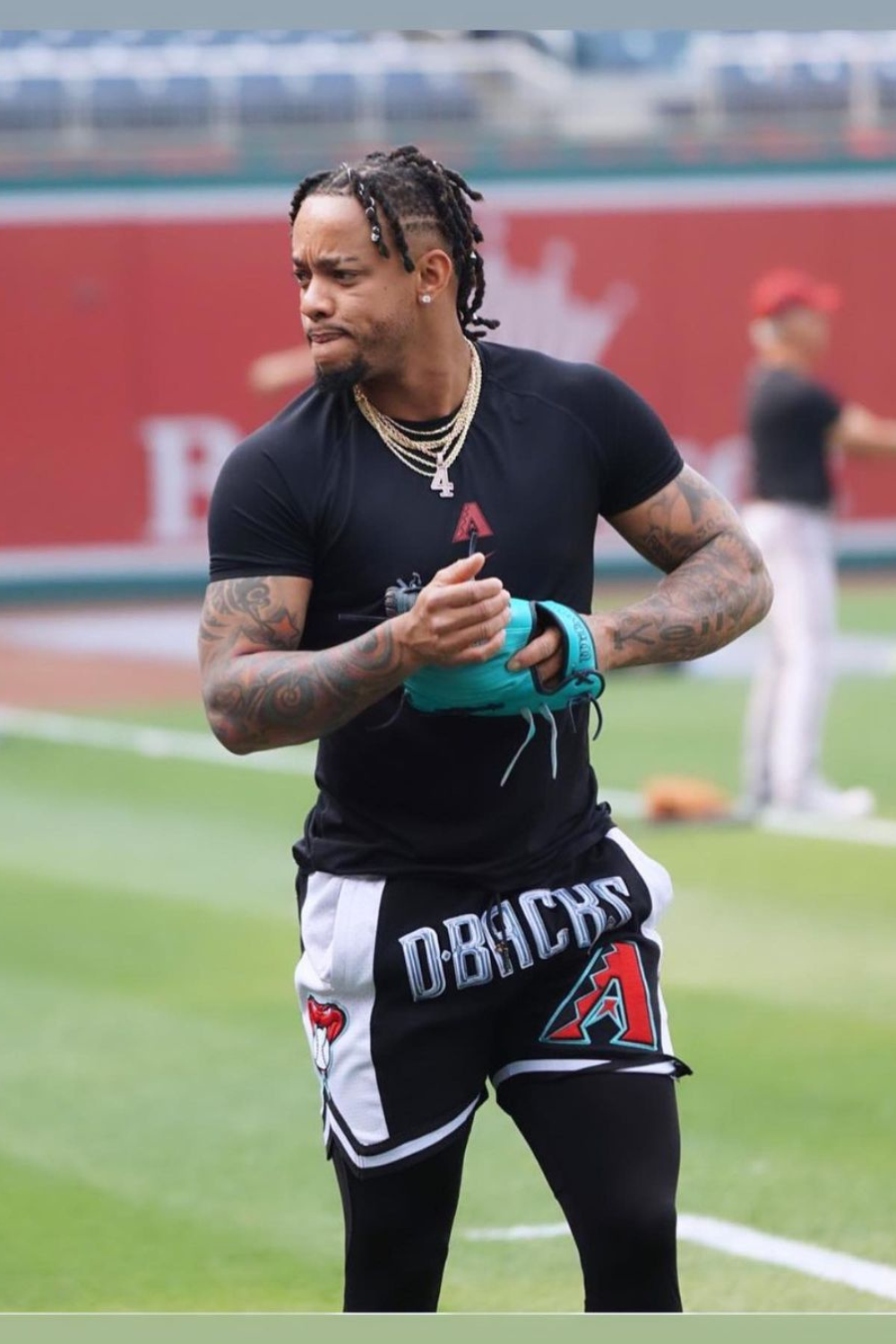 Ketel Ricardo Marte Valdez is a Dominican professional baseball second baseman for the Arizona Diamondbacks of Major League Baseball (MLB).
He started his professional baseball career as an international free agent with the Dominican Summer League affiliate team of the Seattle Mariners.
After playing with several minor league teams, he made his MLB debut with the Mariners on July 31, 2015.
Later, on November 23, 2016, the Mariners traded Marte with Taijuan Walker to the Arizona Diamondback for three Diamondbacks' players.
The 2019 All-Star has since been playing with the D-backs. In the 2023 season, the outfielder finished the 2023 National League Championship Series averaging .387, which earned him the 2023 NLCS MVP.
Ketel Marte Ethnicity And Nationality
Ketel Marte has not yet revealed the details of his ethnicity to the public. However, people on the internet guess he might be from a mixed-ethnic background.
Furthermore, the athlete was born on 12 October 1993 in Nizao, Peravia, Dominican Republic, and holds the nationality of his birthplace.
Moreover, his surname, Marte Valdez, suggests that he is of Spanish descent. Besides this, detailed information about the baseball player has not been revealed so far.
Besides, Ketel and his family are devotee of Jesus, and almost all of the captions on their social media begins with the name of God.
Ketel Marte Family
Ketel Marte has shared many pictures of his family on his Instagram handle. The athlete really seems to be a family man.
The athlete has shared a picture of his mother, Elpidia Valdez, on his Instagram. Sadly, his mother passed away sometime in 2017 in a car crash.
The athlete shared a mournful post in which he was seen thanking God to help his mother rest in peace in heaven.
Furthermore, Marte is married to his wife, Elianna Guerrero. However, the couple has not revealed the exact date of their marriage.
They are blessed with two lovely children. The elder child, Keyden Marte, was born on October 16, 2015. Likewise, their younger child, Kadmiel, was born on November 6, 2021.
Moreover, the couple really loves celebrating little events and finds joy in relationships. Marte's wife has posted a picture on her Instagram celebrating the 10-month anniversary of their younger child.
Furthermore, both partners often share pictures of their parents and extended family members.
Ketel also has three other children, Kelly, Mahienson, and Keycha. However, the identity of their mother is not made public.