Damion Lee and his wife Sydel Curry have one kid and will soon be the parents of two kids.
Damion Lee tied the knot with Stephen Curry's sister, Sydel Curry, on September 1, 2018.
They initially met in 2013, but it was not until 2016 that they started dating and got engaged a year later.
The Lee couple welcomed their first child, Daxon Wardell-Xavier Lee, in 2021.
Damion Lee is an American professional basketball player for the Phoenix Suns of the NBA.
He played high school basketball at Calvert Hall College High School. He also attended prep school at St. Thomas More in Oakdale, Connecticut.
His collegiate years were distributed between Drexel University and Louisville, where he completed his final year of eligibility.
Damion started his professional career with the Maine Red Claws of the G-League after going undrafted in the 2016 NBA Draft.
He also played for Santa Cruz Warriors and Atlanta Hawks on a 10-day contract.
Later, Lee signed a two-way contract with the Golden State Warriors before joining the Phoenix franchise.
Married Life And Kids
Damion And Sydel shared their vows on September 1, 2018, after knowing each other for almost 6 years and officially dating for two years.
Their wedding took place in Charlotte, North Carolina, and Sydel's sister-in-law Ayesha was the matron of honor.
A day after their wedding, Sydel shared her happiness to the world on Instagram with a special message for her husband.
Moreover, the Lee couple was blessed with a baby boy, Daxon Wardell-Xavier Lee, on November 26, 2021.
Adding happiness to the Lee family, Sydel announced that their family would have a new addition due August 2023.
Seemingly their second child is a girl, a sister to their firstborn, Daxon.
Damion Lee And Sydel Curry Journey
It may not surprise you, given that they both come from a basketball family, they met during a basketball game.
It was in 2013 when Damion was a student at Drexel University, and Sydel attended Elon University.
Destiny might have played a little part in their love story as both of them happened to be at a college basketball game.
"He was walking up the stairs, I was sitting in the stands, and we kind of made eye contact," she told Munaluchi Bride.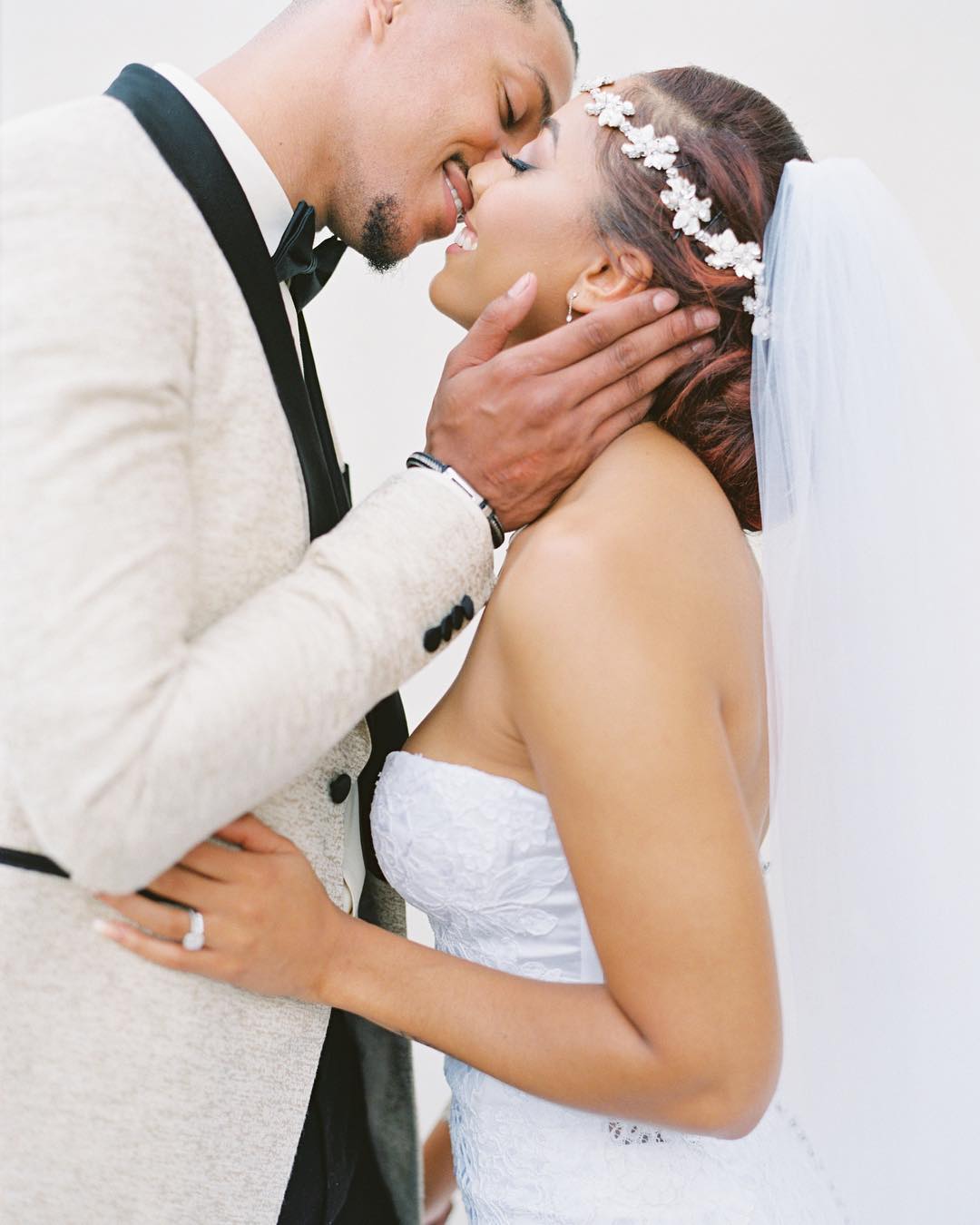 After that, they started exchanging DMs, then DMs turned into dates, and without them knowing, they became inseparable.
They officially began dating in 2016 and got engaged in 2017, which Sydel was not expecting to be so soon.
"The engagement definitely caught me as a surprise," Sydel said. "I thought that it would take him forever to ask me to marry him because it felt like it took him forever to ask me to be his girlfriend."