Kim Mulkey and her husband, Randy Robertson, were married for nearly two decades before they divorced in 2006. The former duo is the parent of two grown-up children: Kramer & Makenzie.
Ever since her divorce, fans are speculating if the LSU women's basketball head coach Kim is dating anyone. However, the 4-time NCAA Champion (as a coach) has kept relationship updates under wraps.
She seems to be busy with her coaching job & spends quality time with her son & daughter instead.
Kimberly Duane Mulkey is an American former basketball player who is serving as the women's basketball head coach at Lousiana State University (2021- now).
Earlier, she was the basketball head coach at Baylor University for two decades, from 2000 to 2021 & led the team to three NCAA championships.
The LSU alumnus not only excelled at college but also at national games.
She represented the United State basketball team at the Pan American Games in 1983 & the 1984 Olympics, winning the gold medal in both.
With her playing career & coaching career achievements, she became the 2000 Women's Basketball Hall of Fame & the 2020 Naismith Memorial Basketball Hall of Fame inductee.
Kim Mulkey Ex-Husband: Randy Robertson
Randy Robertson is the ex-husband of Kim Mulkey, an American college basketball coach.
Randy Robertson is a prominent figure in the sporting world and has made significant contributions on and off the field.
He is known as the starting quarterback for the Bulldogs from 1974 to 1975; Robertson's skills and talent earned him recognition during his time at Louisiana Tech.
After graduating, he pursued further education at the University of Alabama, obtaining a master's degree in public relations and advertising.
He has been an active board member of the Waco Chamber of Commerce, the Texas Sports Hall of Fame, and the AAF Waco.
Notably, Robertson's personal life intertwined with sports when he met Kim Mulkey at Louisiana Tech.
The couple tied the knot in 1987, building a relationship that reflected their love for athletics.
Three years after their marriage, they welcomed their first child, Mackenzie Fuller, and their second child, Kramer Robertson, in 1994.
Their marriage appeared filled with happiness and success until late 2005, when the couple realized they had grown distant.
The situation escalated in January 2006 when Randy decided to move out of their home.
Desperate to salvage their relationship, they sought the help of a marriage counselor in Dallas. Unfortunately, their efforts did not lead to a reconciliation.
Consequently, after nearly two decades of marriage, Kim and Randy officially separated and finalized their divorce in 2006.
Is She Dating After Divorce From Randy Robertson?
After her divorce from Randy Robertson in 2006, Kim Mulkey, the renowned basketball coach, has kept her personal life relatively private.
There is no public information available regarding her dating life following the separation.
However, there have been rumors about a possible reconciliation and engagement with her ex-husband, but these reports lack concrete evidence.
There were also rumors regarding her engagement to an unidentified man.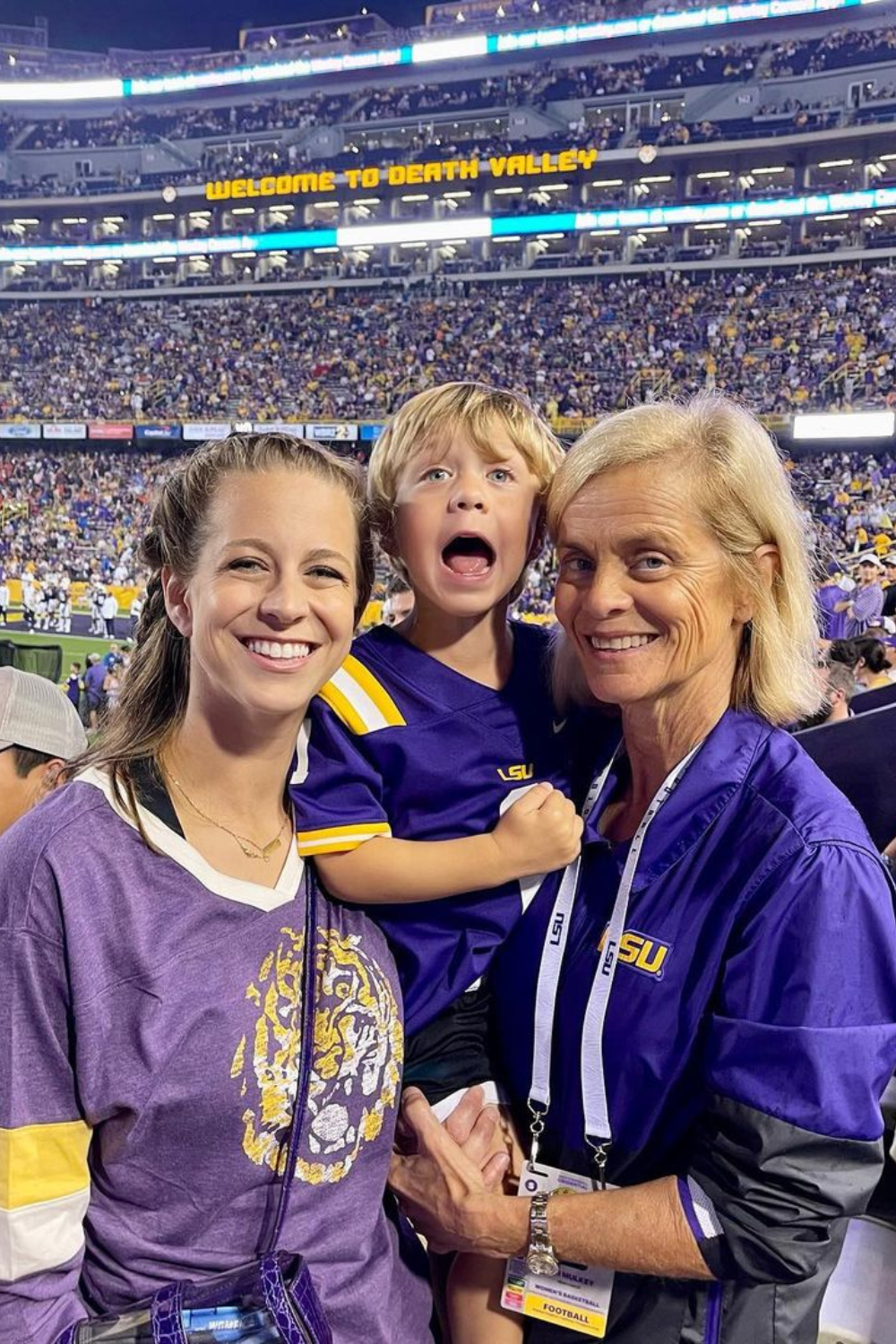 However, a 2022 interview clarified that Mulkey is indeed single and utterly dedicated to her career and children.
Speaking to The Advocate, she emphasized her contentment, stating that she has not been on a date since her divorce and that her focus remains on her two children.
Mulkey emphasized that she is not lonely and does not require a man's support, as she finds happiness and fulfillment in her current state.