Kyle Dugger has made his parents proud with his career path and decisions. Likewise, the NFL athlete considers parenthood an essential aspect of personal development.
Patriots player Kyle Dugger is making headlines with his recent form. The safety is slowly but steadily repaying the trust put in him by the Patriots franchise.
Furthermore, Kyle is the son of a former athlete. His mother, Kimberly Dugger, used to play basketball.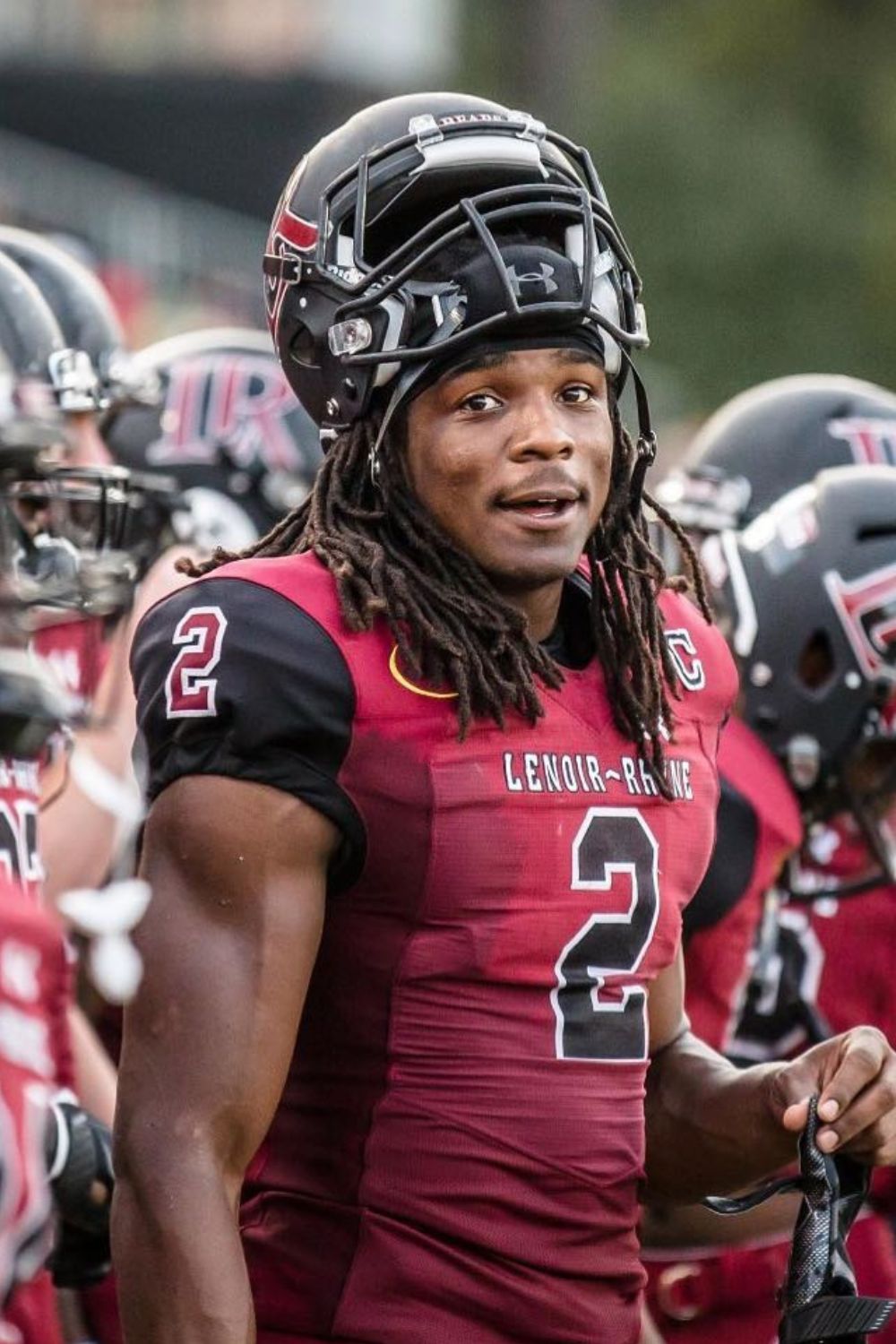 Kyle Dugger is a 27-year-old professional football player hailing from Decatur, Georgia. He plays as a safety for the New England Patriots in the NFL.
Dugger attended Whitewater High School and wasn't a solid starter until his senior year. Nonetheless, he got an opportunity from an NCAA Divison II program, which instantly attracted him.
Kyle joined the Lenoir-Rhyne Bear football team and played initially as a cornerback in his redshirt season. Eventually, Dugger transitioned into a safety where he performed exceptionally.
Furthermore, the safety won the Cliff Harris Award in 2019 and became one of the top safety prospects. In the 2020 NFL draft, the Patriots selected him in the second round.
Since then, he has been with the Patriots, registering key interceptions and developing himself.
Who Are The Parents of Kyle Dugger?
Kyle is the second son of James and Kimberly Dugger. The family resides in Fayetteville, Georgia.
Moreover, the Duggers are dedicated parents who instilled athleticism into their children. In particular, Kyle's mother, Kimberly, is a former athlete.
Father James Dugger
Kyle's father, James Dugger, is a man with no athletic past. Nonetheless, he has always supported his son at every career step.
According to his LinkedIn, James is a retired cryogenic plant operator. He worked at the esteemed international corporation Air Products.
Throughout his life, James was in the business of chemicals and gases. However, he always made time for his family and took the helm when necessary.
Because of such dedication, James knows the importance of fatherhood and strives to achieve the goal of being an excellent father himself.
His Mother Is A Basketball Hall of Famer
Kyle's mother, Kimberly Dugger, is a former basketball player and a local hero at Fort Valley State University.
Furthermore, she recorded a double-double throughout her active years and had over 2000 points, which made her an inductee into the Wild Cats Hall of Fame.
Moreover, Kim's influence led to young Kyle getting into basketball and, in general, athletic life.
Not only did he inherit the athletic genes, but he also took in the mentality. That mentality to never give up and work through helped Kyle reach the NFL.
Kyle Dugger Brother, Patrick
The safety is not the only freakishly talented athlete in the Dugger household. Kyle's brother Patrick is also a sportsperson.
Moreover, Patrick played followed his mother's footsteps and played basketball at LaGrange University. Previously, he played at Valdosta State University.
Patrick played predominantly as a forward or center and had brief stints overseas.
Kyle's Family Are Christians
Kyle Dugger and his family are avid Christians. He has updated 'God First' in his Instagram bio.
Moreover, Kyle's son's middle name is also an ode to god.
Meanwhile, Kimberly is even more of a follower. She is a reverend and frequently posts on various religious programs on her Instagram.