The American professional wrestler and former Marine, Lacey Evans, has been married to her husband Alfonso for more than 13 years. The couple dated for a few years before tying the knot in 2010.
Lacey's husband is in the construction business and is also on OnlyFans. Moreover, the diva has two loving daughters, Sunny and Summer Estrella, with her partner.
However, Evans is no longer with WWE. Following her last match took place on the July 7 episode of Friday Night SmackDown, she left the company in August 2023.
Macey Estrella-Kadlec, professionally known as Macey Estrella, performed under the ring name 'Lacey Evans.'
Born in a home torn by depression, drug, and alcohol abuse, the 37-year-old Evans originally started in the military police in the Marines.
Later, she was introduced to professional wrestling through the Independent circuit in 2016.
However, Lacey got her breakthrough with WWE in April 2016 when she signed a contract for the development brand NXT.
Later, she made her official Main Roster debut in January 2019 through the women's Royal Rumble match.
Moreover, Lacey has fought in WrestleMania, Survivor Series, Women's Money in the Bank, WWE Women's Tag Team Championship, RAW, and SmackDown.
Apart from her wrestling career, Evans has fought the war in Afghanistan and Iraq as a Sergeant, winning National Defence Service Medal along with Global War on Terrorism Service Medal.
Who Is Alfonso Estrella-Kadlec?
Alfonso Estrella-Kadlec is the husband of the WWE diva. Lacey's husband is in the construction business and is also available on OnlyFans.
The couple had known each other since they were about 15 years old and started dating much later.
After dating for a few years, the Estrella-Kadlec couple shared their wedding vows on January 13, 2010. From their marriage, they have welcomed two daughters.
Moreover, Lacey has much love and appreciation towards her husband and even took to Instagram to show gratitude to Alfonso.
"I've been with my husband since I was 15. We come from anger, drugs and alcohol, broken marriages and decision making filled on pride and so much anger," Evans was seen kissing her husband in the picture.
She further explained that the pair do not allow the negativity to affect them and feel grateful for what God has offered them.
More On Children
Lacey Evans has two kids with her husband, Alfonso. Both of the kids have their own Instagram handles where their parents frequently share about their escapades.
The elder daughter, Summer Estrella, is into Gymnastics and has won medals in the USA Gymnastics State Championship in March 2023.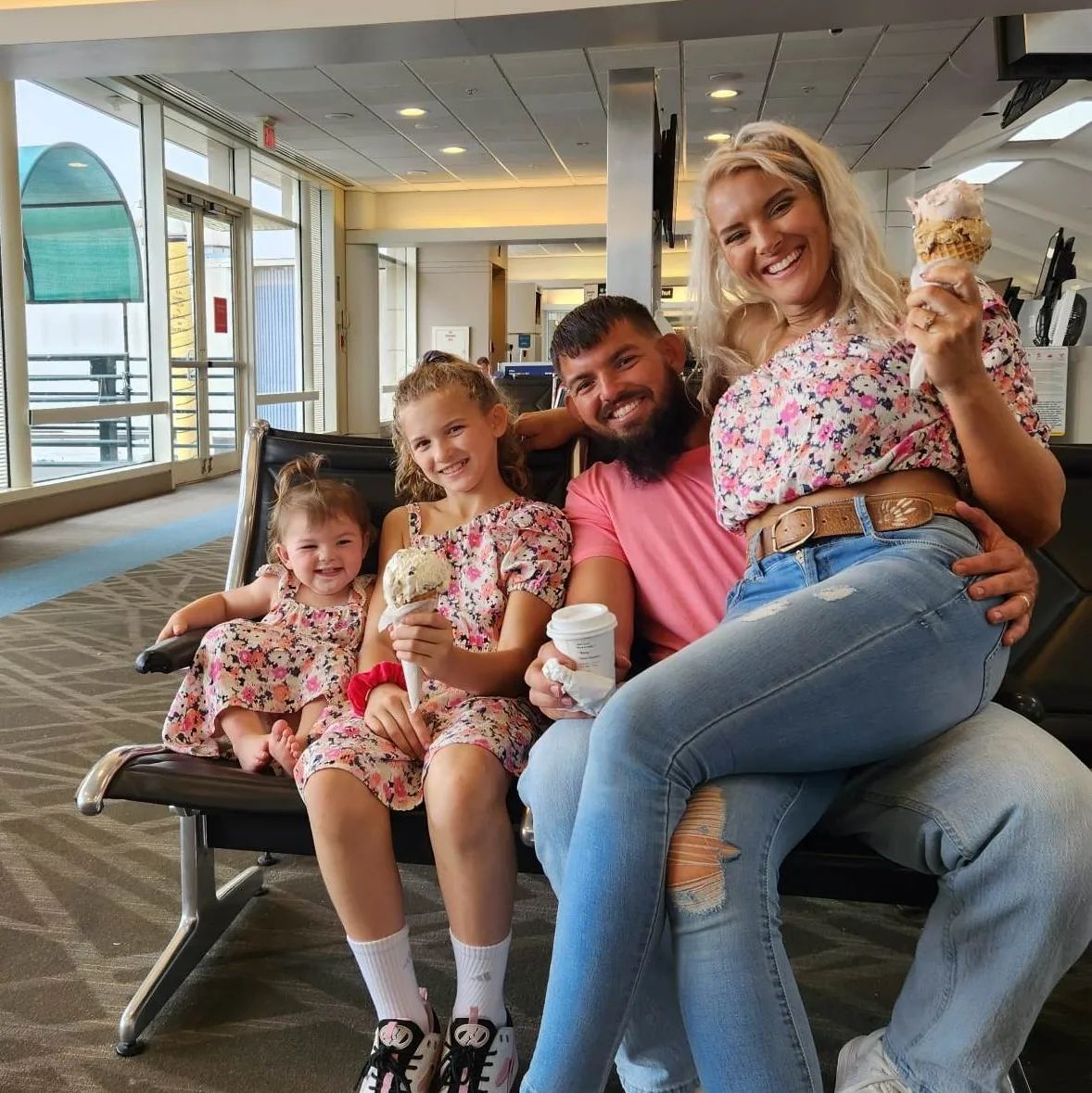 Moreover, she also plays baseball, rides a horse, and is often seen driving her dad's tractor in the house garden.
Like her mom, Summer is also into combats, actively takes Jiu-Jitsu classes, and even won a silver medal in a competition held by NEWBREED Jiu-Jitsu Federation in July 2023.
On the other hand, the younger daughter, Sunny Estrella, was born in October 2021.