Minnesota Vikings's football safety was born and raised in America and identifies as a Filipino-American.
While identifying as American, Camryn Bynum has a strong connection to his Filipino heritage through his mother and wife's side.
His wife, Lalaine Bynum, is of Filipino descent. Recently, he deepened this connection by establishing a home and community in the Philippines.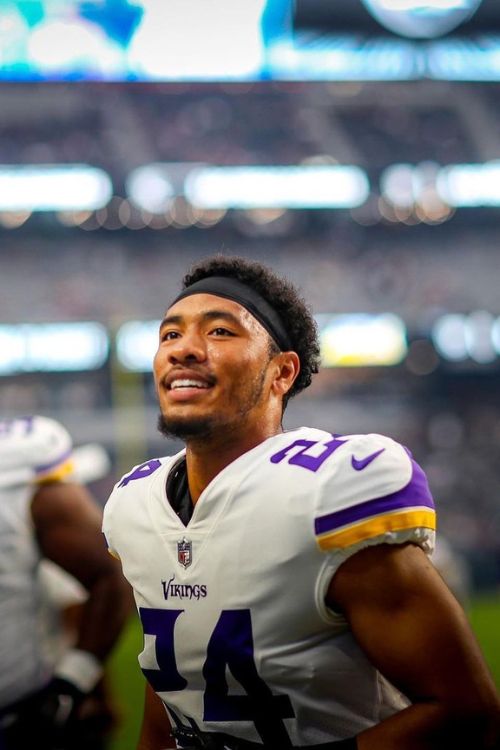 Camryn Bynum, born on July 19, 1998, is an American football safety for the Minnesota Vikings of the NFL.
Originally from Corona, California, he attended Centennial High School, where he initially faced challenges due to his size.
Despite this, he made significant progress, ultimately earning a spot on the varsity team during his junior year.
After high school, Bynum committed to California and, after redshirting his first year, became a starter during his redshirt freshman season. He was even named Cal's Most Valuable Freshman.
Later, he was selected 125th overall in the 2021 NFL Draft by the Minnesota Vikings, who planned for him to transition to safety.
Bynum made his regular-season debut in the Vikings' Week 1 game against the Cincinnati Bengals, showcasing his skills with two solo tackles.
Lalaine Bynum Ethnicity: Is Camryn Bynum Wife Filipino?
Camryn Bynum deeply appreciates Filipino culture, which he inherited from his mother's side of the family.
Bynum's maternal great-grandmother was from Leyte, which makes him part Filipino. His mixed heritage adds to the diversity of his background.
Similarly, his wife, Lalaine Bynum, is a Filipino who was born and raised in the Philippines. They met during a family trip to Dubai in 2022 when Camryn approached Lalaine with his family's encouragement.
Their immediate connection eventually led to marriage, and on March 2, 2023, they celebrated their wedding in the Philippines.
Camryn often praises Lalaine's cheerful nature and love for life, which aligns with his own positive outlook.
While Lalaine Bynum prefers to keep a private Instagram account and maintains a low-key presence on social media, her Instagram biography hints at her involvement in supporting her husband's foundation with care and dedication.
Though Lalaine's profession remains undisclosed, the couple focuses on developing the Camryn Bynum Faith Foundation.
Bynum's Wife's Visa Got Rejected Two Times
Cam recently, after a significant win for the Minnesota Vikings against the San Francisco 49ers in Week 7, took a moment during a post-game address to highlight his wife, Lalaine, whom he recently married.
He expressed his concern about her struggles with obtaining a visa to travel to the United States, sharing that she had faced rejections for tourist and spousal visas.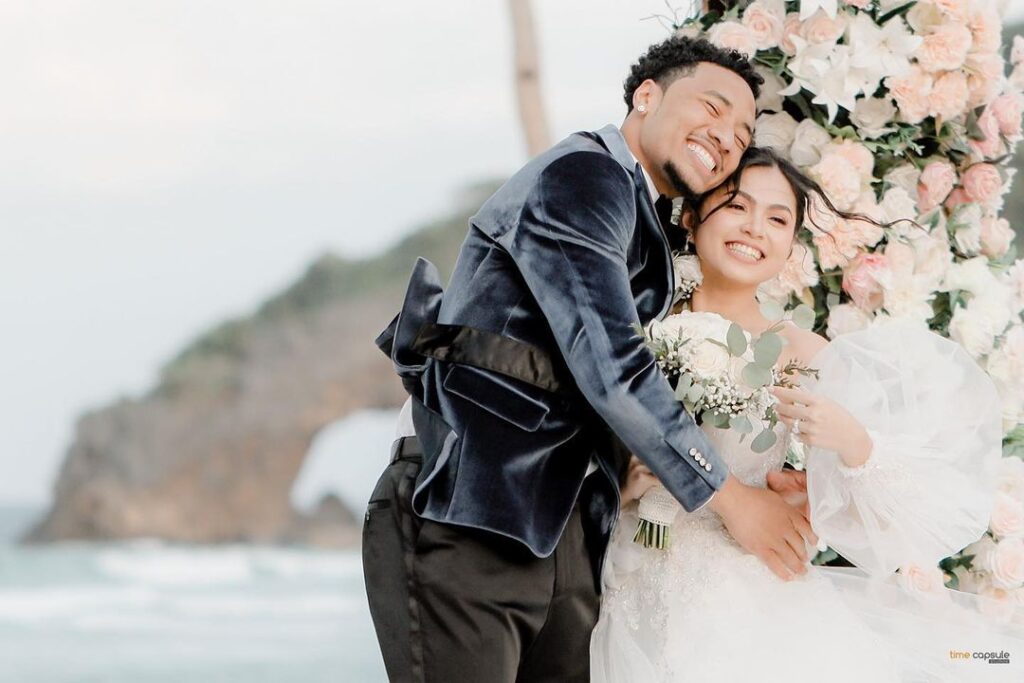 This led Bynum to post a plea for support for his wife on a social media. He tweeted, "Anyone have connections to the US immigration office for my wife? She's in the Philippines and will cannot come to the US until her I-130 spousal visa is granted. We're going on two football seasons of no games for her. We've been denied a tourist visa twice so far".
Lets hope this matter will be sorted out quickly and the vikings' star will be able to play infornt his wife very soon.