Lamine Yamal's brother, Keyne Yamal, is a toddler and was recently seen with his family. Yamal also has a younger sister named Barra.
The Barcelona wonderkid, Lamine Yamal, has signed a one billion euro buyout clause, keeping him at the club until June 30, 2026.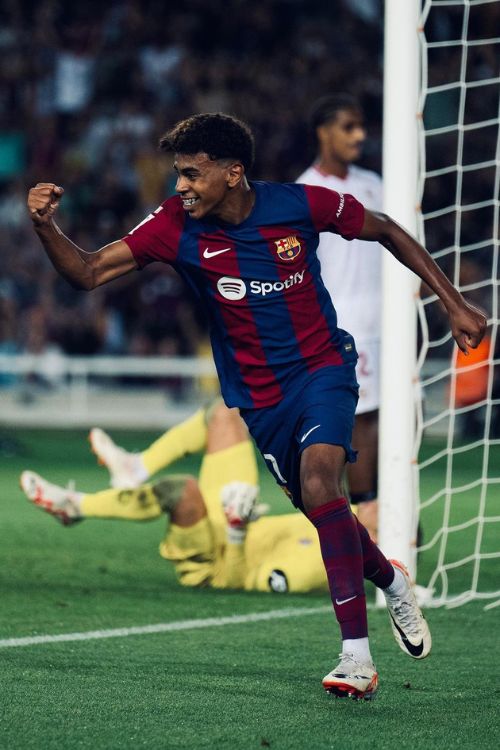 The contract length probably would've been longer, but as Lamine is only 16, the youngster is permitted to sign a maximum contract length of three years.
2023 has been an unforgettable year for Lamine. From making his debut for Barcelona to scoring for his country, he has been all over the place. Yamal has made nine appearances this season and has provided two assists.
Lamine Yamal Brother, Keyne Yamal
Lamine Yamal's brother, Keyne Yamal, probably has no idea how famous his older brother has become in a matter of months.
Recently, a Barcelona fan page shared a couple of photos of his young brother. Keyne can be seen sitting on the car's hood with a family member inside.
But Lamine's father, Mounir Nasraoui, hasn't shared any pictures of his younger son on his Instagram handle. His account is filled with Lamine and his time with Barcelona Football Club since he joined the famous academy.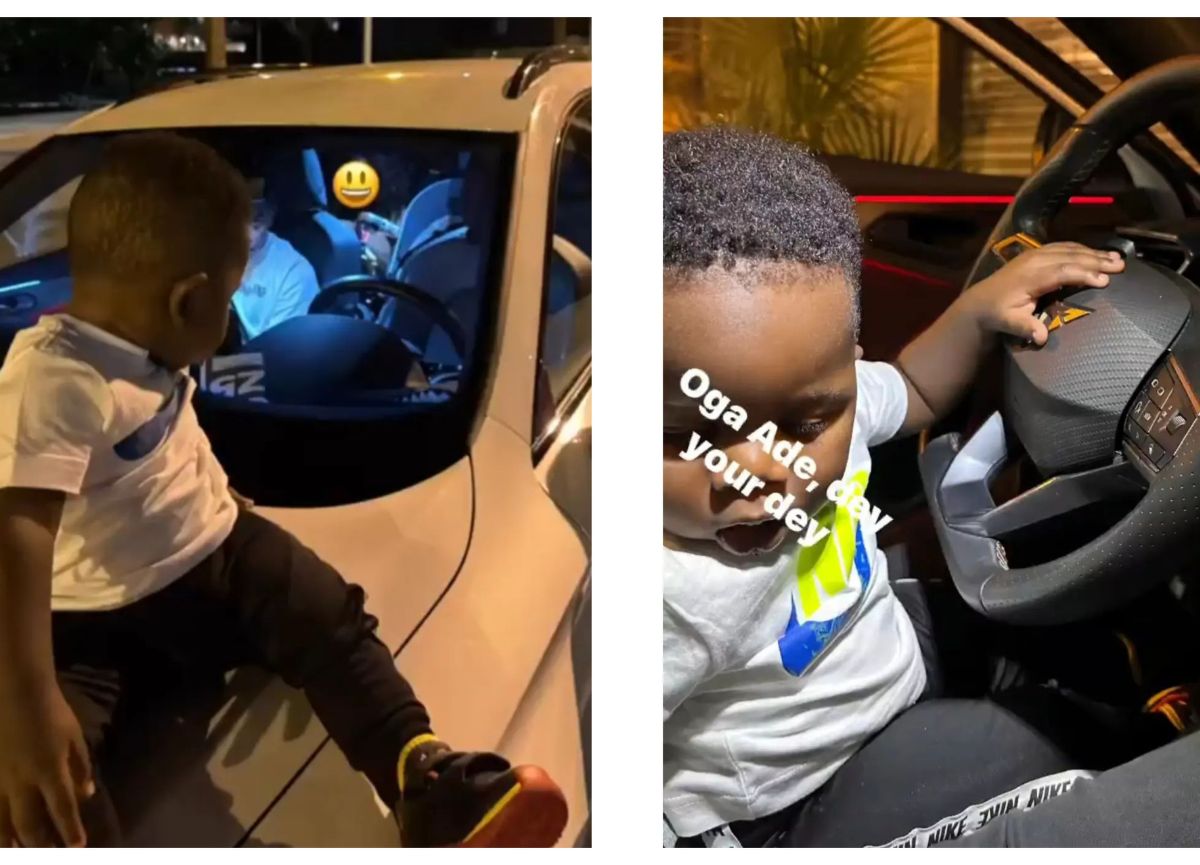 Lamine's mother, Sheila Ebana, has also not shared any pictures of her younger child on her Facebook page. It's also believed that Lamine has a younger sister.
His younger sister is supposedly named Baraa, and Mounir has shared a few photos of Baara on his social media page.
Lamine's younger sister is believed to be born in 2017, and Mounir had previously shared family collage photos, including the soccer player, Barra, and their grandmom.
In 2020, Mounir shared a photo of his two kids and captioned the post, "May God bless you day and night."
Lamine Yamal Journey So Far
Born and raised in Esplugues de Llobregat, Spain, Lamine Yamal joined the famous La Masia academy when he was only five.
A talented individual and a standout player since he was a kid, Lamine progressed rapidly at La Masia. A left-footed player, Yamal favors the right side, just like his role model, Lionel Messi.
He debuted with the U-16 team when he was only 13. He was expected to start the 2022 season with Juvenil B. But seeing his progress, the club decided to promote him to the Juvenil A team.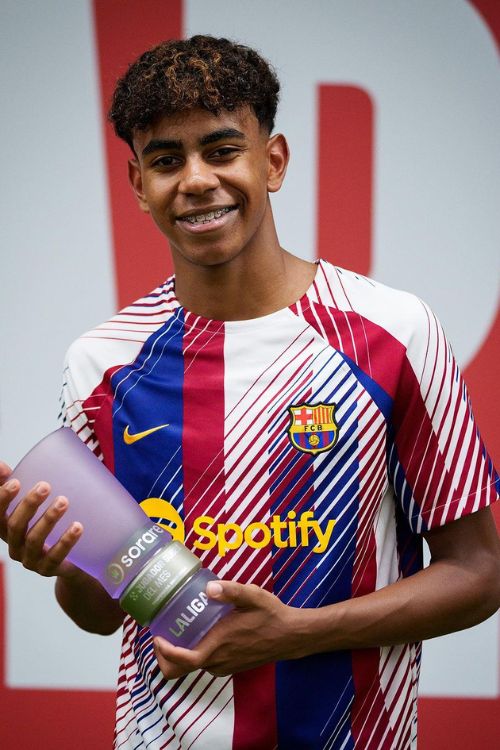 Earlier this year, in April, Lamine debuted for Barcelona at 15 years, nine months, and 16 days, making him the youngest player in La Liga history.
In August, he became the club's youngest starter at 16 years and 38 days old. He repeated a similar feat in his international duties for Spain.
Yamal became Spain's youngest international player and goalscorer at 16 years and 57 days. He came off the bench to score against Georgia.
The club has shown a lot of trust in the youngster by making him sign a billion-dollar contract. Barcelona will certainly hope that Lamine can replicate Messi's success at Barcelona or even better eclipse it.