One of the biggest names in basketball who not just played in the NBA for 13 seasons but also helped popularize the league worldwide, Larry Bird, aka "the Hick from French Lick," aka "Larry Legend," has a net worth of a staggering $75 million as of November 2023.
Regarded as one of the greatest basketball players of all time, Larry, over the course of his career, won three NBA championships and two NBA Finals MVPs and was named to NBA All-Star for a whopping 12 times.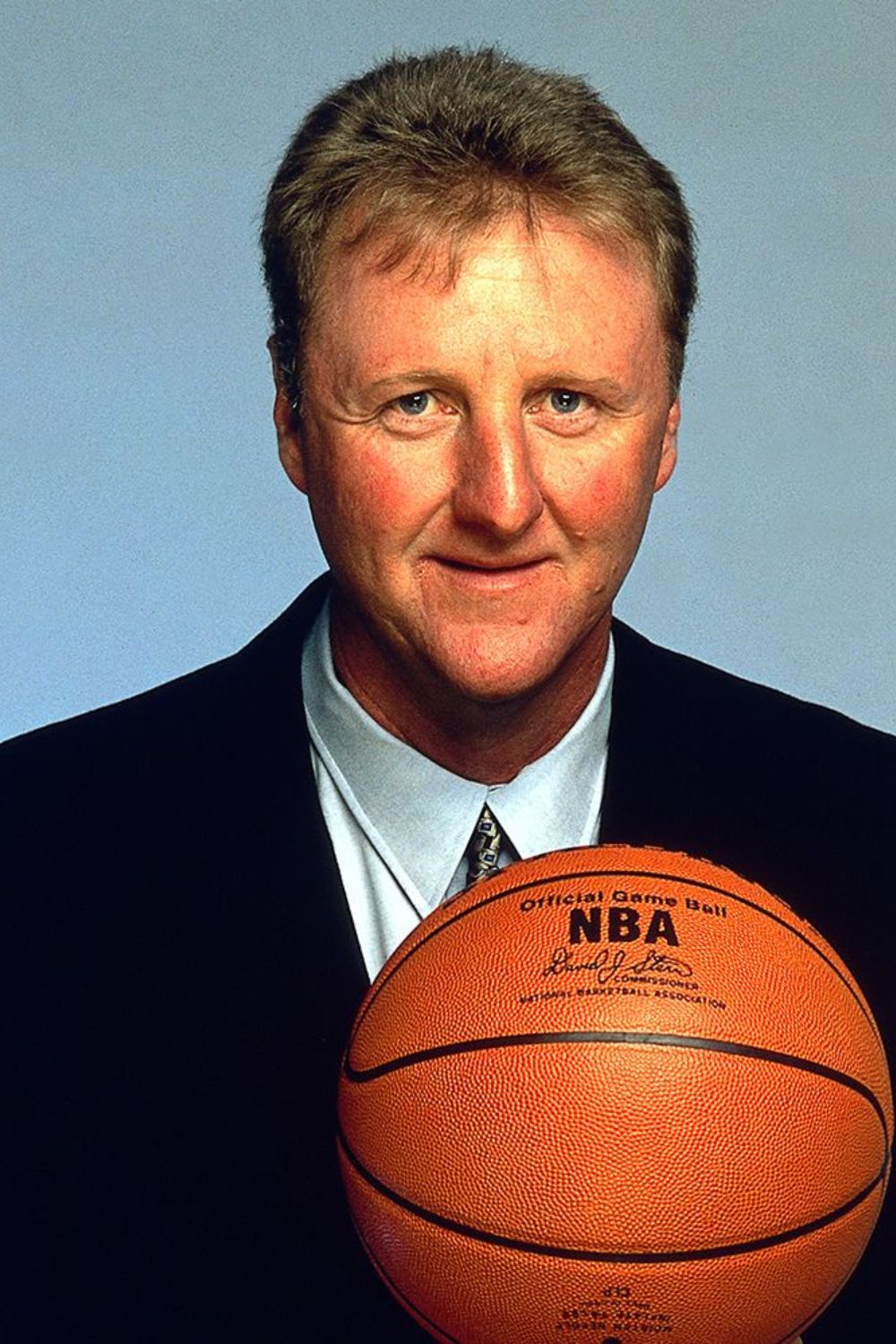 The trash-talk king averaged 24.3 points, 6.3 assists, and ten rebounds per game throughout his career, entirely spent with the Boston Celtics.
Larry Legend joined the Celtics in the fall of 1979, and his arrival signaled a new era in basketball, both in the NBA and "Beantown."
After retirement in 1992, Bird pursued career as a coach for Indiana Pacers for three years until 2000.
Then, he would assume his executive roles in the Pacers before stepping down due to health concerns.
Quick Facts
Full Name
Larry Joe Bird
Known As
Larry Bird
Nickname
Larry Legend, Kodak, The Great White Hope, the Hick from French Lick
Birthdate
December 7, 1956
Age
66 Years Old
Birthplace
West Baden, Indiana, United States
Current Residence
Florida, United States
Father's Name
Claude Joseph "Joe" Bird
Mother's Name
Georgia Bird
Siblings
Eddie Bird, Mark Bird, Jeff Bird, Linda Bird Campbell, Mike Bird
Nationality
American
Marital Status
Married
Spouse

Janet Condra (m. 1975-1976)
Dinah Mattingly (m. 1989-Present)

Children
Connor Bird, Corey Bird, Mariah Bird
Built
Athletic
Sexual Orientation
Straight
Eye Color
Blue
Hair Color
Salt Pepper
Height
6 ft 9 in/2.06 m/206 cm
Weight
100 kg/220.5 lbs
Distinctive Features
Greek Nose, Small Lips, Towering Height
Ethnicity
White American (English & Irish)
Zodiac Sign
Sagittarius
Religion
Christianity
Profession
Former Professional Basketball Player, Businessman, NBA Executive, Former Coach
Education
Springs Valley High School, Indiana University, Northwood University, Indiana State University
NBA Draft
Boston Celtics: 1978/ Round: 1/6th Overall
Playing Career
Boston Celtics (1979-1992)
Coaching Career
Indiana Pacers (1997-2000)
Awards & Achievements

Three NBA Championships
Two NBA Finals MVP

Position
Power Forward/Small Forward
Shirt Number
33
Net Worth
$75 Million
Merch
Signed Boston Celtics Jersey, Signed Rookie Card
Social Media
Instagram, Twitter, Facebook
Last Update
November 2023
Net Worth & Earnings
In addition to being one of the greatest in basketball, Larry Bird is also a savvy businessman, former coach, and NBA Executive.
All these professional endeavors made Larry one of the most well-known personalities in the world, generating a massive fortune in the process.
As of November 2023, The Great White Hope, Larry Bird, holds a net worth of a whopping $75 million.
His side pursuit earnings, along with NBA salaries and incentives, made him enough money to lead a comfortable life which he enjoys to this day.
Larry made just about half of his fortune, i.e., $24 million, from NBA salaries, and the rest came from his business and other endeavors, which only proves his savvy business mind.
Let's break down his career earnings.
NBA Contracts & Earnings
On June 9, 1978, Larry signed a five-year, $3.25 million contract with the Celtics, which made him the highest-paid rookie in NBA history.
This contract kept Larry with the team until 1984, with an average annual salary of $650,000.
On August 1, 1984, Larry signed an extension with the Celtics; another extension came in 1989.
All in all, over the course of 13 seasons, Larry earned $24.07 million from NBA salaries.
Below we present his earnings in the last six seasons with the franchise.
| | |
| --- | --- |
| Season | Earnings |
| 1985-86 | $1.8 Million |
| 1987-88 | $1.8 Million |
| 1988-89 | $1.8 Million |
| 1990-91 | $1.5 Million |
| 1991-92 | $7.1 Million |
| 1992-92 | $2.3 Million |
Business & Coaching Career
Even after hanging his cleats, Larry Legend stayed with the Celtics but this time as a special assistant in their front office from 1992 to 1997.
After that, he became the coach for the Indiana Pacers and fairly announced he only intended to coach the team for three years.
True to his word, Larry resigned from his position just three years later after the 2000 season.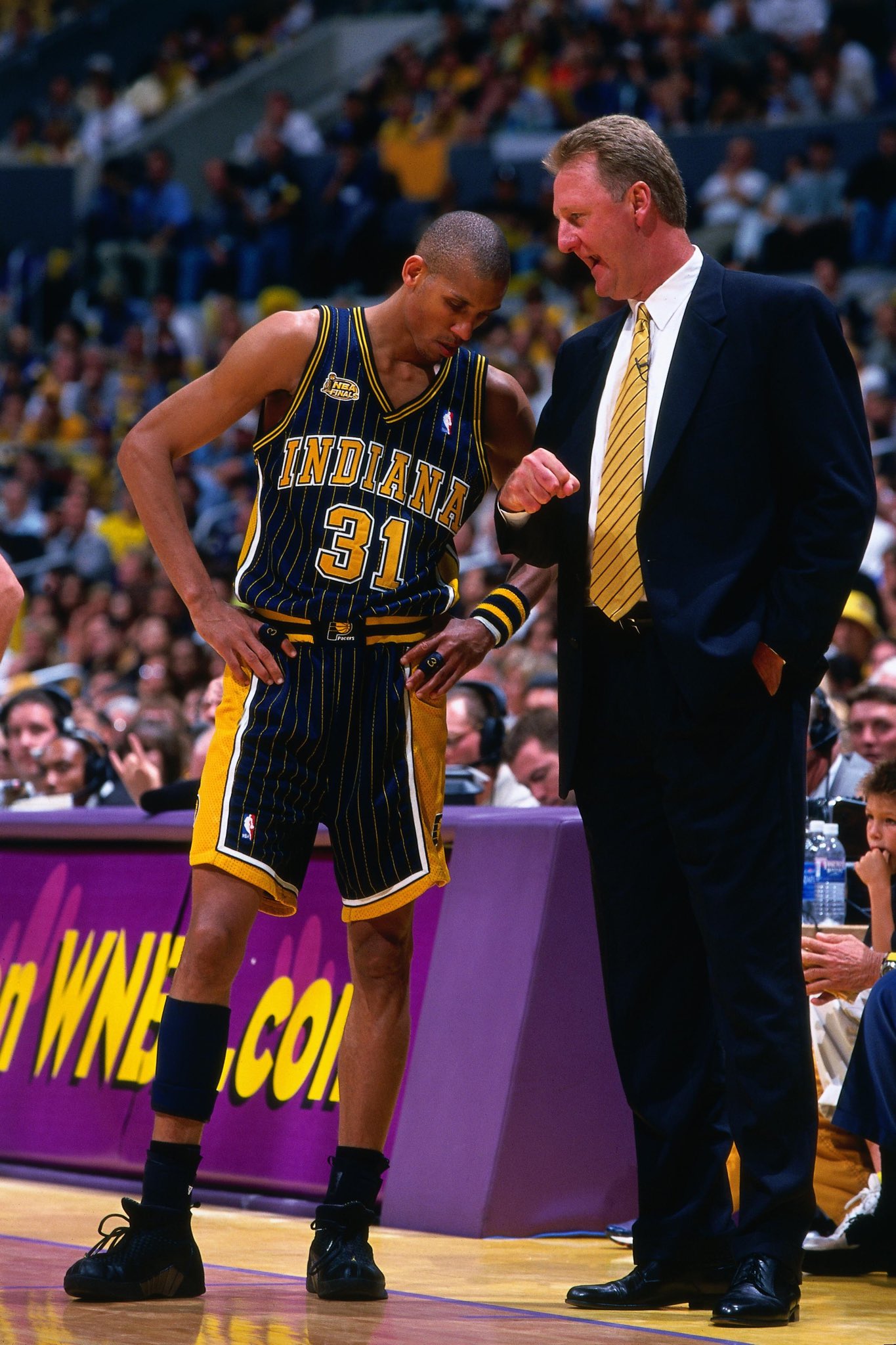 Nevertheless, he returned to the Pacers in 2003 when he was hired as their president of basketball operations.
He parted ways with the Pacers the second time in 2012 but returned to his position until stepping down again in 2017. Nonetheless, he remained with the team in an advisory capacity.
Other Earnings
One of the biggest names in the NBA, Larry Bird also made a sizable amount from the brand deals.
He has appeared in several video games and clothes ads. Similarly, the legend has widely endorsed the Heinz Corporation.
Besides Jack of all trades, Larry co-owns a hotel and restaurant in Terre Haute. As a matter of fact, he turned one of his houses into a restaurant so that NBA officials could have a free meal.
Being a legend has some perks. His name, images, and videos have been used extensively in movies and documentaries, making him money passively in royalties.
Several documentaries have been released upon his legacy, including Celtics/Lakers: Best of Enemies, Larry Bird: A Basketball Legend, and Magic & Bird: A Courtship of Rivals, etc.
Real Estate
The former basketball forward Larry is a known name in the real estate scene.
He has traded several pieces of properties earning a decent profit.
Larry owns a 6,000 square feet custom-built waterfront mansion in Naples, Florida, which he once kept for sale.
Reportedly, Bird & his wife had bought the space in 1998 for $875K & renovated with to a four-bedroom & six-bathroom residence.
It was tagged with an asking price of $4.8 million in 2013 when he took on the role of Pacers president.
Nevertheless, even after three years with a $200K slash, the property stood at a selling price of $4.6 million without any buyers in 2016.
So, failing to lure a buyer, the former NBA player took the property off the market.
Before this, Larry had another home in Naples which he purchased in 1993 but sold in 1989.
Likewise, he sold his 10,232-square-foot Tudor-style mansion in Indiana in September 2019 for $2.2 million.
It was a small cut on the listing price of $2.35 million of his in June 2019.
As reported, the College Basketball Hall of Fame inductee had bought the property featuring five bedrooms and 6.5 bathrooms in 2003 for $3.3 million in cash.
Achievements & Honors
The man who is synonymous with basketball and greatness, Larry Bird, has achieved so much in his life, not just on the court but off the court.
Some of his achievements and honors are listed below.
3× NBA champion
2× NBA Finals MVP
3× NBA Most Valuable Player
12× NBA All-Star
NBA All-Star Game MVP
9× All-NBA First Team
All-NBA Second Team
3× NBA All-Defensive Second Team
NBA Rookie of the Year
33 retired by Boston Celtics
Naismith Memorial Basketball Hall of Fame (1998)
Hall of Fame (2010) as a member of the "Dream Team"
Charity Works
Larry Bird has not just earned tens of millions of dollars but has also been helping hands to millions of people in need.
He serves as an honorary Director of the American Foundation for Suicide Prevention and also supports CharitaBulls, a non-profit that was established with the main objective of enhancing the lives of Chicago youth by supporting recreational, educational, and social programs.
However, more often than not, he tends to hide his charitable deeds under the carpet.
He has said this time and again in his interviews, "I don't need the publicity. I'm not doing it for publicity. But I do care. And that's what matters most."
Unknown Facts About Larry Bird
Larry Bird is an Olympic gold medalist.
An off-the-court injury ended his career.
Larry was the first winner of the 3-point contest.
His rivalry with fellow Hall of Famer Magic Johnson, which started in their college days, is known to this day.
Frequently Asked Questions (FAQS)
What is the most watched college basketball game ever?
The most viewed college basketball game in history is the 1979 NCAA College Basketball title game. The game was between Indiana State, led by Larry Bird, and Michigan State, led by Magic Johnson, on March 26th, 1979, in Salt Lake City, Utah. The game garnered an amazing 35.1 million viewership from all around the world.
What is Larry Bird's career stat?
Throughout his 13 seasons in the league, Larry recorded 21,791 points (36th all-time), 8,974 rebounds and 5,695 assists.
Where does Larry Bird rank all time?
According to ESPN, Bird ranks sixth in All-Time NBA rank.