Jrue Holiday's sister, Lauren Ruth Holiday, plays college basketball for the UCLA women's team. Fans tend to get confused with Jrue's sister and wife as they share the same name, Lauren.
Jrue Holiday, an American professional basketball player born on June 12, 1990, is currently playing for the Milwaukee Bucks of the National Basketball Association (NBA).
Jrue, from Los Angeles, California, serves as the point guard and shooting guard for the team.
The 17 overall pick in the 2009 NBA draft made his professional NBA debut with the Philadelphia 76ers.
After playing with the Sixers from 2009-2013, he was traded to the New Orleans Pelicans and, in 2020, to the Bucks.
His trade with the Bucks was a four-team trade, involving the Denver Nuggets and Oklahoma City Thunder. The Pelicans acquired Eric Bledsoe, Steven Adams, and draft compensation.
He played high school basketball for Campbell Hall and committed to play for the UCLA Bruins men's basketball team in 2008–2009.
Jrue Holiday Sister Lauren Holiday
Lauren Ruth Holiday (Lo Holiday) was born on September 27, 1993. She is the third child and first daughter of Shaun and Toya Holiday.
Besides Jrue, Lauren Holiday grew up with two other brothers, Justin and Aaron. All of the Holiday siblings played basketball and helped each other grow.
She played basketball at Campbell Hall School, where she was coached by her mother, Toya Holiday.
Lo was named 2012 Player of the Year in Division 4A after she led the Vikings to the 2012 CIF Division 4A championship.
Besides basketball, Holiday participated in volleyball, softball, and track and field.
She received varsity letters for three years in sprints, relay and shot, two years in volleyball, and one in softball.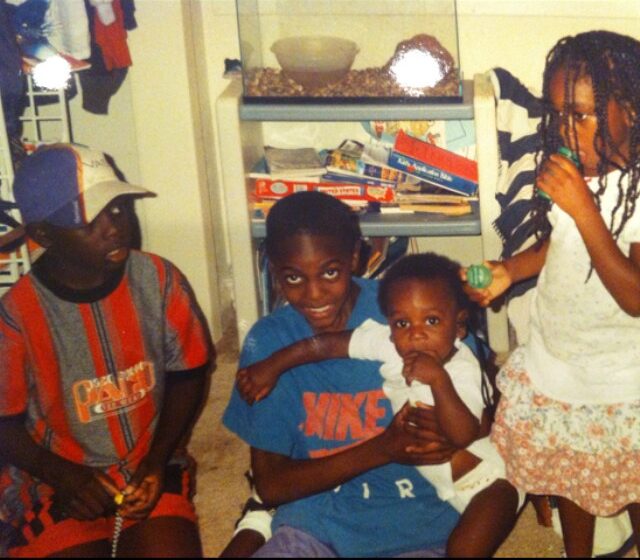 Lo earned first-team All-Alpha League honors three times (2009, 2011, and 2012) and first-team All-CIF once in 2012Lauren initially started to play volleyball.
Playing volleyball, she also earned first-team All-Alpha League honors in 2010 and second-team All-Alpha League honors in 2012.
Not to mention, Lauren also played club basketball for West Coast Premier before her final year in high school.
Lauren committed to UCLA and played for the Bruins women's basketball team. She missed the season-opener against San Diego State with a head injury and later sustained another injury to her head.
The NCAA granted her medical hardship after the injury, and she never returned to play the sport.
Jrue Holiday's Wife, Lauren Holiday
Lauren Cheney Holiday, also known as Lauren Nicole Cheney, was born on September 30, 1987.
Lauren is a former professional soccer player who played midfielder and forward for the United States women's national soccer team.
She started her career in 2007 and retired in 2015. Cheney won two Olympic medals with the national team; the 2008 Beijing Summer Olympics and the 2012 London Summer Olympics.
Equally important, Nicole also won the 2015 FIFA Women's World Cup in Canada.
Cheney will be inducted as a member of the National Soccer Hall of Fame of class 2023 for her contributions to the national soccer team.
Lauren was the first player in NWSL history to have her jersey retired after her retirement from the league.
Talking about Jrue and Lauren's relationship, they fell in love with each other in their first encounter in 2008.
Eventually, Jrue and Lauren began to talk, started as friends, and later blossomed into a romantic couple.
Holiday and Cheney got married on July 7, 2013, in Malibu, California, at Cypress Sea Cove, after dating for a few years.
The couple welcomed a beautiful daughter named Jrue Tyler Holiday, born on September 20, 2016, and a son named Hendrix Holiday, born on October 22, 2020.