Liam Lawson's girlfriend, Hannah St John, is pursuing her bachelor's degree at Arizona State University. The couple's first post came earlier this year in January on Hannah's Instagram handle.
The Red Bull and Alpha Tauri's reserve driver Lawson recently shared a sweet picture with his girlfriend, Hannah St John. Though they might have been dating for a while now, this marked the first time Liam gave his followers a peek into his romantic life.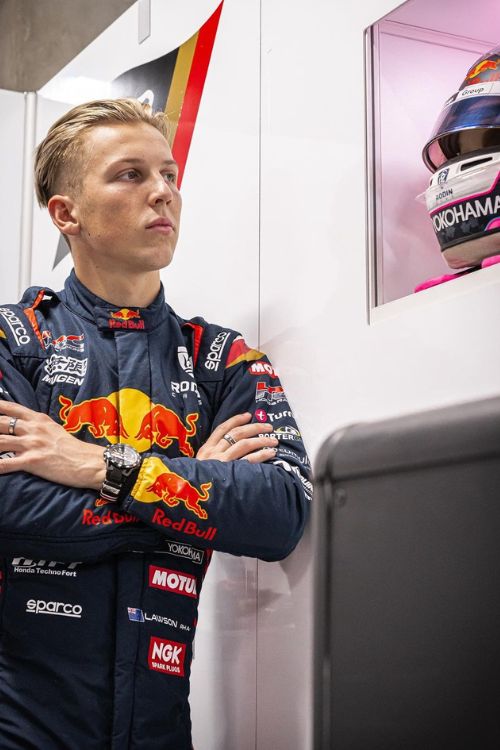 The New Zealand-born racer is competing in Super Formula Championship and has recently talked about Alpha Tauri's decision to replace Nyck de Vries with Daniel Ricciardo.
Many believe Liam was snubbed for Daniel, but the youngster said he understands the reason. Lawson said Alpha Tauri needed someone experienced, and his goal was always to challenge for an F1 seat next year by proving his worth in Super Championship.
Liam Lawson Girlfriend, Hannah St John, Is A Student
Liam Lawson's girlfriend, Hannah St John, is studying Biological and Biomedical Sciences at Arizona State University.
Born on February 12, 2003, Hannah is three years younger than her racing boyfriend. She graduated from Corona Del Mar High School in 2021 and will earn her bachelor's degree in 2025.
Hannah is the oldest of two kids of her parents, Robert and Jana St John. Robert is a home developer and President of Rodeo Homes. Previously, with his wife, Robert was a managing member of the company Fourty Nine Echo Glen, which is no longer active.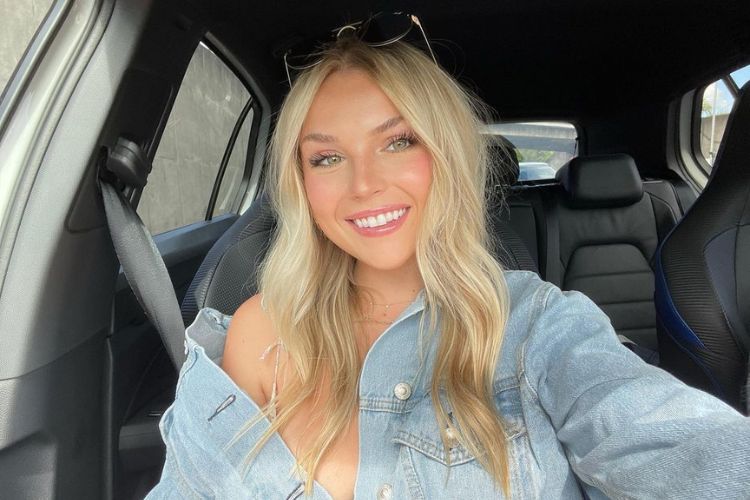 Michael St John is a student at The University of Arizona and is two years younger than his sister. Hannah's younger brother has found passion in dirt bike racing, and in 2021 had taken part in a competition in which he finished second.
The 20-year-old has found great success on social media, garnering 12.1k followers on Instagram and 52.7k on TikTok.
Liam Lawson And Girlfriend Hannah St John Relationship
Liam Lawson recently shared the first post with his girlfriend on his Instagram handle. Previously, the Super Formula Championship racer had kept his account restricted to his racing achievements.
Liam shared a photo of him kissing Hannah while hugging from the back and captioned the post, "Screen time down 99%."
But Hannah has shown her racer boyfriend on her Instagram and TikTok handle several times. The first picture of the couple dropped earlier this year on January 19. The young couple seems to have visited Liam's homeland New Zealand during the break.
Hannah shared a steamy photo of them with Liam kissing her while they were in a hot tub. Their second post dropped in February, with Hannah once against sharing a loved-up picture with her beau.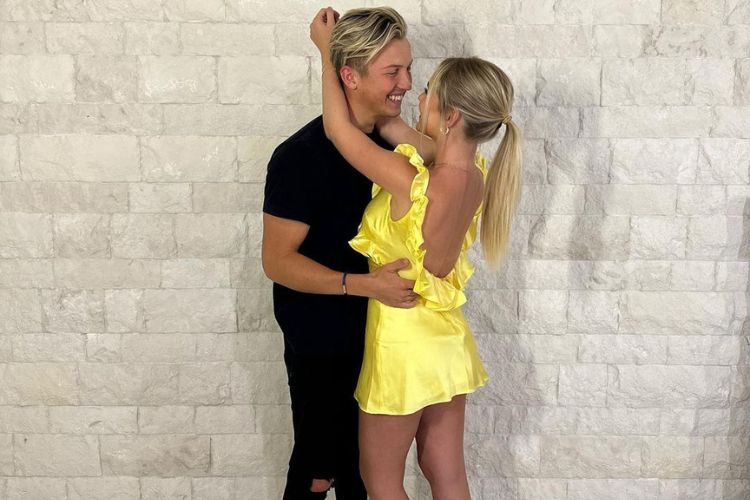 Earlier this year, the couple enjoyed a two-day getaway to Monte Carlo, Monaco. Hannah shared not only an Instagram post of their romantic getaway but also a TikTok post.
On TikTok, her first post with Liam came in May, in which Hannah showed off her makeup skills while Liam tried to overtake everyone he saw on the road. A week later, she shared their date night to Bicester Village, England.
In the video's comment section, one user asked how the couple met, to which Hannah replied whether they would like a storytime video. The beau of Liam Lawson is yet to share the storytime video on her TikTok handle.
Recently, with the release of the Barbie movie, Hannah shared an appreciation video for HER KEN. With Ryan Gosling's "I'm Just Ken" playing in the background, Hannah wrote in the video, "My Ken Does A Lot Of Different Things. He Also Comes With Different Personalities."
In the video, Liam can be seen racing, giving interviews, playing guitar, and fixing the lights. With the racer recently going public with his relationship with Hannah, there's no doubt there will be even more eyes on her.