Professional golfer Lilia Vu was born to her parents, Douglas Vu and Kieu Thuy, in the United States, but her family has their roots in Asia. She is the second child of Vietnamese-American parents.
Lilia's dad, Douglas, is an American who hails from California, whereas her mom came to the United States with her family to escape war-torn Vietnam in the eighties.
Vu knows what her parents and grandparents did in the past to secure their family's better future.
After lifting the 2023 Chevron Championship trophy in April this year, she recalled the same again and remembered her late grandfather.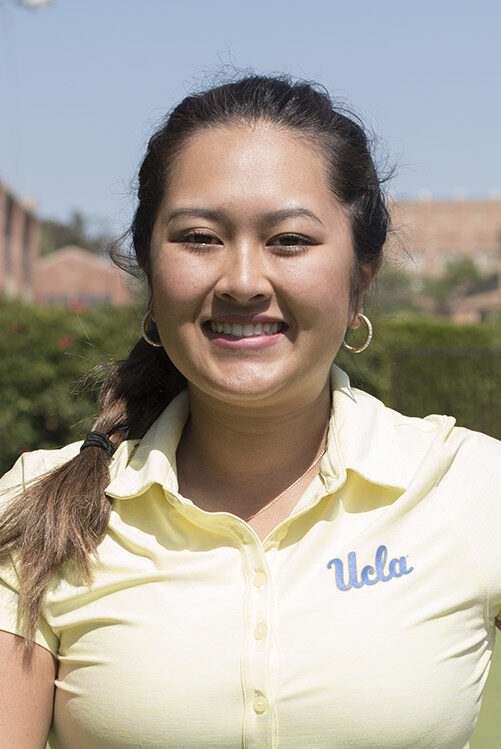 Lilia Kha-Tu Du Vu, better known as Lilia Vu, is an American golfer who started practicing the game early because of her dad's influence.
She later played golf for Fountain Valley High School, where she trained under coach Carter Keyser.
After graduating, she joined the University of California, Los Angeles, where she studied Political Science alongside playing golf for her college team.
Lilia left playing golf for UCLA after her junior season and turned professional in 2019.
Two years later, she won three titles during Symetra Tour and entered the top 250 in Women's Golf World Rankings.
Lilia Vu Parents: Douglas Vu And Kieu Thuy
Lilia Vu was born to her parents, Douglas Vu and Yvonne Kieu Thuy, on October 14, 1997, in Fountain Valley, California.
Douglas and Lilia's mom, Yvonne Kieu Thuy, married on February 9, 1991.
Her dad, Douglas, has been a golf instructor at David L. Baker Golf Course, located north of Mile Square Park in California, for years.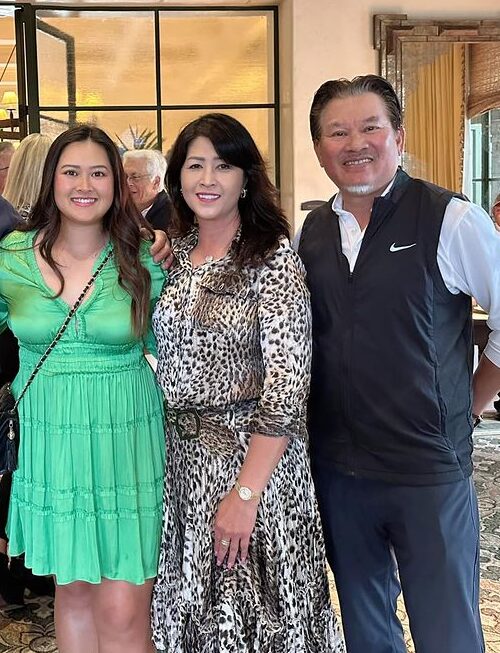 Even though Yvonne was not a great player then, the two often enjoyed playing the game together daily. However, golf has always been her favorite sport.
After the birth of their kids, Douglas dedicated most of his time to training in golf to them as well.
Furthermore, Lilia's mother, Kieu Thuy, is a real estate agent and vice president at Future USA, LLC.
More On Lilia's Brother, Andre
Lilia's only brother, Andre Minh-Tuan Vu, was born three years earlier to her parents, Douglas and Yvonne, in California.
Learning from his dad, Andre was a dedicated golf player since his high school days.
He played games for Fountain Valley under coach Carter Keyser and was a four-year letter-winner in golf.
After graduating, he later studied Communication and Media at the University of California, Riverdale, where he also continued his golf career.
He turned professional after graduating from college in 2018. Andre currently lives with his partner in Huntington Beach, California.
Lilia Vu Ethnicity And Nationality
The American golfer Lilia Vu was born and raised in Fountain Valley, California.
But, she is of Vietnamese heritage through both her parents. Even though her dad, Douglas, was born and raised in the United States, his family was originally from Vietnam.
Speaking of her mom Kieu Thuy, she came to the United States much later after her birth in Vietnam. Her family was still in Vietnam when the war ended in 1975.
Even though Thuy's family had hoped for a better life after the war, her dad, Dinh Du, grew pessimistic.
Eventually, they escaped the country on a boat in 1982 and later settled in the United States.
Lilia now holds American citizenship and represents the United States in international tournaments.
Her mother still misses Vietnam, and they sometimes make trips to Vietnam to visit their relatives living there.