Since the parents of Rod Woodson came from different ethnical backgrounds, Rod Woodson and his family faced many difficulties and harassment as they lived in a black neighborhood. That's what shaped Rod to become a fearless cornerback!
The current head coach of the XFL team, Vegas Vipers, Rod Woodson, came into the limelight in 1987 as he became the first-round pick.
Woodson went on to have an illustrious career in NFL, including winning Superbowl XXXV with the Ravens and being named in six first-team All-Pro.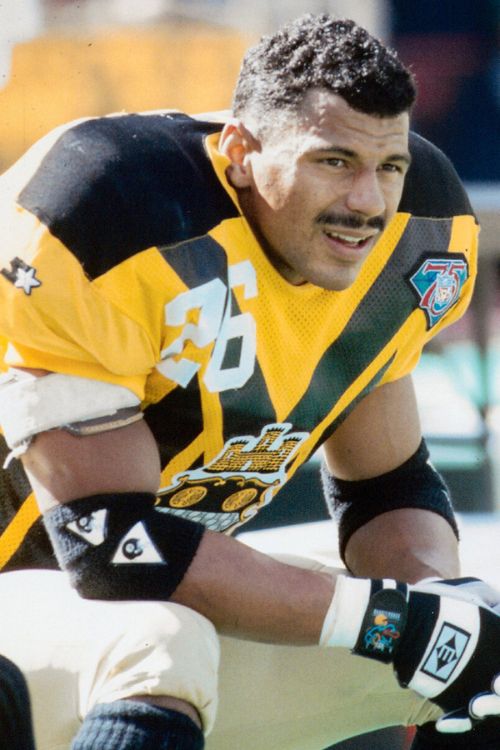 The Indiana-born played for Pittsburgh Steelers, San Francisco 49ers, Baltimore Ravens, and Oakland Raiders in his seventeen-year NFL career.
Furthermore, the cornerback was inducted into the College Football Hall of Fame in 2016.
With Rod being appointed as the head coach of the Vipers earlier this year, he follows in the footsteps of the former Steelers.
If he ever finds himself in a problem, Woodson can certainly ask Mike Tomlin for a solution.
Parents Of Rod Woodson: Linda Jo & James Woodson
Rod Woodson was born to parents Linda Jo and James Woodson on March 10, 1965, in Indiana, United States.
His parents married in 1960 and faced many hurdles because of their ethnic makeup. James came from an African-American family, and Linda was a Caucasian woman.
In an interview, Rod Woodson said his maternal grandfather wasn't happy that Linda married a person of color.
Similarly, his paternal grandmother wasn't pleased that her son married a woman from the north.
Linda and James married when biracial marriage wasn't as common as it is today.
The couple lived in a neighborhood dominated by African-American families. So, at times Linda would fall victim to some sickening behavior.
She would get chased on her way home and would get life-threatening phone calls. Members of the KKK would call their household and say all sorts of kinds of stuff to the Woodson family.
And despite all of this mess, Linda and James raised three boys, Joe, Jamie & Rod, who went on to make a name for themselves in separate fields.
Wife: Nickie Woodson
Rod Woodson tied the knot with Nickie Theede in 1992 and is a parent of five kids; two sons and three daughters.
As Rod came from a biracial family, his parents didn't have any problem with Rod dating a Caucasian woman.
But on the other hand, Nickie's family hesitated to accept Rod.
In an interview with NFL Films, Nickie said her father liked Rod but not enough to see him as a future son-in-law.
But despite these differences, Rod and Nickie exchanged their vows in 1992.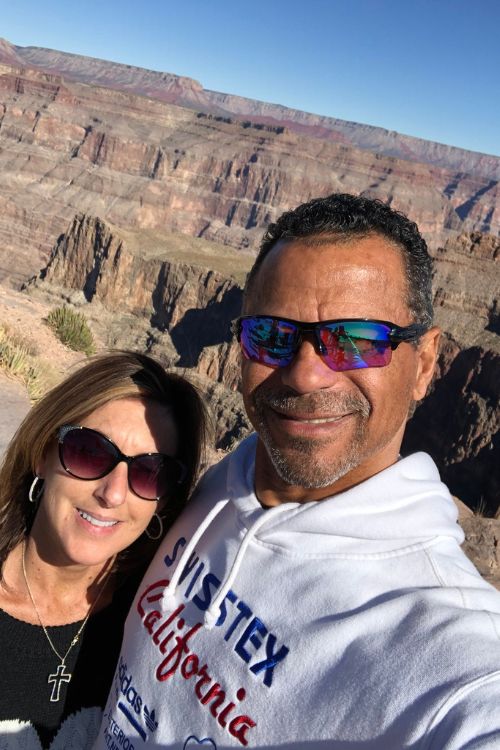 In the video, the couple also talked about their first meeting, during which Rod didn't leave a good impression. When asked what he does for a living, the Hall of Famer said, "Work."
The reply made Nickie think that he was jobless and did drugs. Rod explained that he felt it would be too cocky for him to say, "I play in NFL."
The couple shares five kids, Demitirus, Marikah, Tia, Jarius, and Nemiah Woodson. On his Instagram, Rod time and again shares family pictures and family dance videos showing the tight-knit bond.