Only a few racing fans are aware that Lizzy Musi is a well-known American drag racer. She is famous for appearing on the TV show Stree Outlaws: No Prep Kings with her boyfriend, Kye Kelley.
However, as per the reports, the duo have already separated. Their break-up rumors spread since early July, but Lizzy later confirmed it via her Facebook post.
Many of their fans are not ready to accept the news so abruptly. At the same time, the rumor of Lizzi's new relationship began circulating.
Curious to know the inside story? Let's delve into the article and uncover all the details!
Lizzy Musi was born on January 1, 1991, to parents Pat and Elizabeth Musi. Her father, Pat, was a professional drag racer and engine builder with eight Pro Street class championships.
Her sister, Tricia, is also a professional race car driver who has already participated in NMCA's Nitrous Pro Street class.
Following the same, Musi, at the age of 23, began her racing career in the Top Sportsman class before moving up to the Pro Nitrous.
Currently, Lizzy owns a racing team that competes in the Streek Outlaws: NPK.
Lizzi Musi Boyfriend: Relationship With Kye Kelley
Lizzy Musi, a famous American drag racer, had been in a relationship with Kye Kelley for a long time.
The couple first met in 2017 and quickly got along over their similar love for cars and a passion for racing.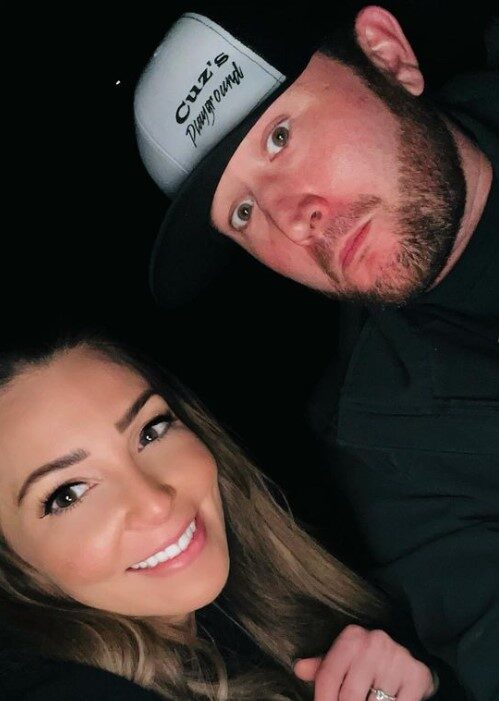 Born in Mississippi in 1985, Kye Kelley is the two-time winner of Street Outlaws. The show aired on Discovery Channel from 2013 to 2019.
Lizzy once stated that she was introduced to Kelley by her dad, Pat, during a PRAD event where he had an exhibition grudge race. They became friends and eventually began dating in 2019.
The couple made their relationship public during their appearance on the TV show Street Outlaws.
After four years of dating, Kye proposed to her at South Carolina's Darlington Dragway while filming an episode of their show in 2021.
Break Up And New Relationship Rumor
In early July, rumors were spreading about Kye and Lizzy's breakup, but the couple decided not to comment on it.
After Kye began responding to his fans in comments about the matter, Lizzy ultimately decided to clear the air.
On July 13, Musi wrote a long status on her Facebook account, accepting that they were no longer together, and ended their relationship.
She even revealed the reason behind their split, stating that her then-boyfriend, Kye, could not give her time because of his race, even during the toughest time of her life.
Earlier in April, Lizzy had announced that she was diagnosed with stage four breast Cancer.
Following the breakup, some fans are criticizing her decision to end things with Kye and move on to start a new relationship with another prominent NASCAR driver.
In August 2023, she posted pictures of herself enjoying time with the professional stock car racing driver Jeffrey Earnhardt on her Insta handle.
Although they have not confirmed the relationship rumor, Jeffrey's frequent comments on Lizzy's posts have sparked suspicion.
It is yet to be determined whether the rumors hold any truth.
Musi's rumored boyfriend, Jeffrey Earnhardt, is the son of former race car driver Kerry Earnhardt. Also, he is the grandson of one of the notable NASCAR drivers, Dale Earnhardt.