Lorenzo Zurzolo is a rising Italian actor known for his appearance in movies, Netflix shows, and massive Instagram presence. Lorenzo is an acclaimed actor and a heartthrob of teen girls who swoon over his charisma and those beautiful blue eyes.
Born and raised in Italy, Lorenzo made a name for himself in the Italian cinema at only 21 years old.
But indeed, the road to success is not an easy one. Lorenzo has been acting since he was only seven years old.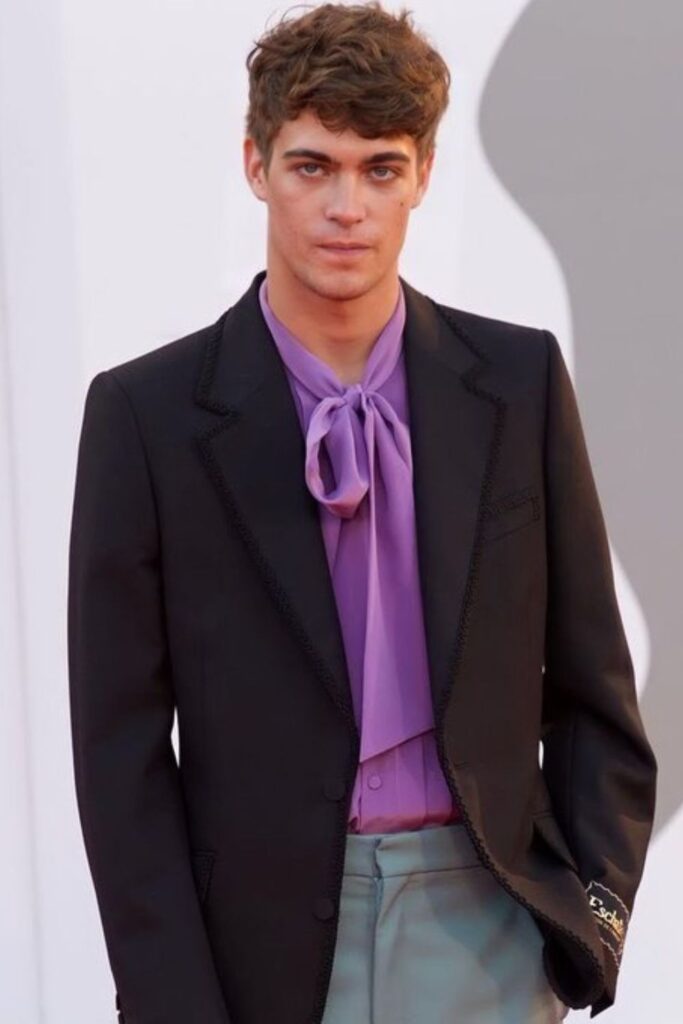 He initially did minor roles in commercials and TV shows. He joined a theatre school to learn more about his craft and continuously refined himself as an actor before gaining acclaim with his role in "Niccolo Rossi Govender" in Netflix's original Baby.
Lorenzo is now enjoying his successful and promising acting career and love from fans worldwide.
Due to his strong passion for acting, he attends an acting course at OMNES ARTES school under the artistic guidance of Guido Governale and Veruska Rossi.
He has a few more Italian movies lined up and plans to do Hollywood movies soon.
This article will discuss Lorenzo's childhood, career, relationships, and net worth. First, here are some quick facts about this handsome Italian:
Quick Facts
Full name
Lorenzo Zurzolo
Nickname
Lorenzo
Country
Italy
Home City
Rome
Age
23 Years Old
Birthdate
March 21, 2000
Birthplace
Lazio
Horoscope
Aries
Father's Name
Federico Zurzolo
Mother's Name
Gabroia Zurzolo
Siblings
Older Sister, Ludovica Zurzolo
Profession
Acting
Religion
Christianity
Marital Status
Unmarried
Relationships
Not known
Body measurements (in inches)
Chest:40, Waist:31.5, Arms:13.5
Height
1.8 m / 180 cm (5 feet 11 inches)
Weight
70 kgs / 154 lbs
Eye color
Blue
Hair Color
Brown
Profession
Actor
Active years
2007-present
Notable works
Un Passo dal Cielo, Baby
Social Media
Instagram – @lorenzo_zurzolo
Twitter – Not Available
Tiktok – Not Available
Instagram Followers
1.3 million
Net Worth
$3 million
Last Update
November, 2023
Lorenzo Zurzolo | Early Life & Family
He was born 21 years ago in a town called Lazio in central Rome, Italy's capital, on March 21, 2000.
His father, Federico, is a Journalist and former director of Radio 1.
Likewise, his mother, Gabroia, owns and runs a production agency. He also has a sister, Ludovica Zurzolo, who is six years older than him.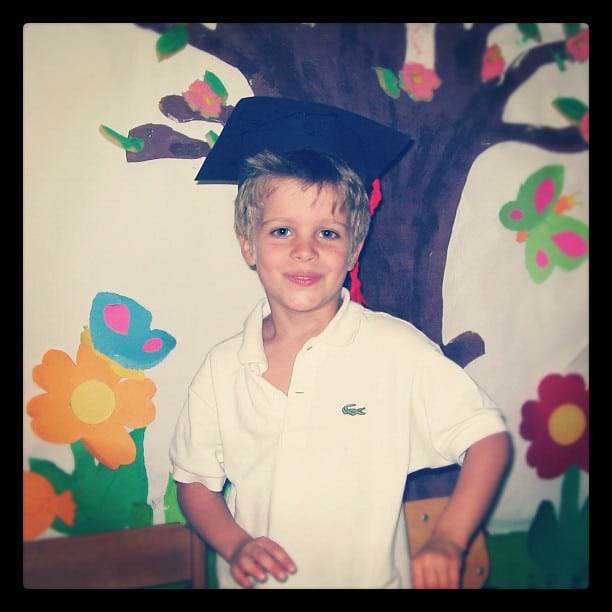 In his various interviews, he recalled his childhood to be joyful. Rome being a busy and vibrant city, Lorenzo got the freedom to explore new things and meet interesting people.
He was outgoing and loved meeting new people. His parents were mostly out for work, so his sister did most of the upbringing.
Similarly, Zurzolo completed his high school at Convitto Nazionale Vittorio Emanuele II, a reputed school in Rome.
As a child, he loved Japanese anime and superhero movies. His favorite ones were those of action genres such as 'Dragon Ball.'
Moreover, he watched 'Kill Bill' when he was 12 and was fascinated by that movie and the director, Quentin Tarantino.
He also lists directors Roberto Benigni, Wes Anderson, and David Lynch as his early idols.
Lorenzo Zurzolo | Acting Career
Early Career
Lorenzo started acting at the young age of 7 when he auditioned for a commercial.
He fell in love with the experience and asked his parents' permission to continue acting further. His first TV show was Decameron di Daniele Luttazzi where he played a minor role.
He continued acting throughout school, doing commercials, shows, and plays. He started learning theatre at the age of 14 with a small company.
There, young Lorenzo got the chance to perform three plays. He says he grew up on sets, which helped him shape himself into a fine actor.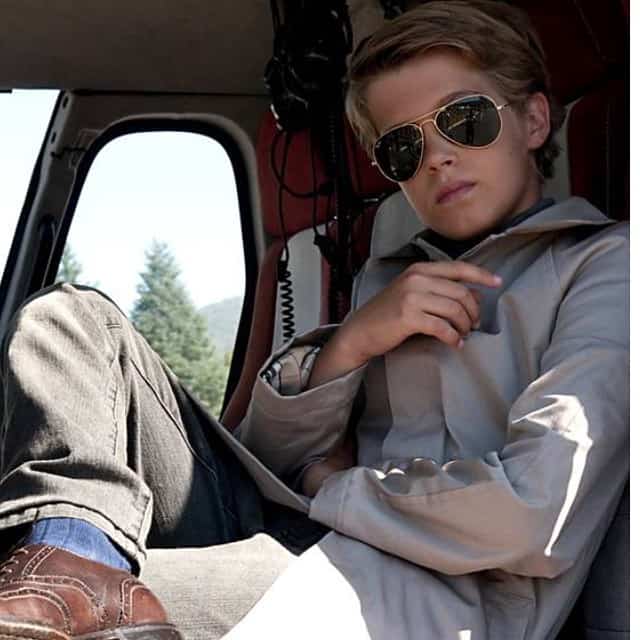 His first feature film was Young Europe, a drama directed by Matteo Vicino in 2012.
He played the lead character Ruolo Minore alongside big stars such as Sophie Blondin and Michele Gammino.
This critically acclaimed movie was his first big break, establishing him as a capable new actor in Italian and international cinema.
Lorenzo played Michele in the 2014 show called Una Pallotta Nel Cuore (Bulletproof Heart).
In 2015 show Questo e il Mio Paese, he played the recurring character Nino Ferrari in the 2015 series and Don Matteo.
These shows and films helped him prove his acting abilities and made him a well-recognized face in Italy.
Finding Fame with Baby
His career peaked when he portrayed Niccolo Govender Rossi in the 2018 Italian Series Baby.
This Netflix original series is a high school drama about elite high school life and the scandalous secrets behind it.
This show ran for three seasons, from November 2018 to September 2020, amassing millions of views from the audience worldwide.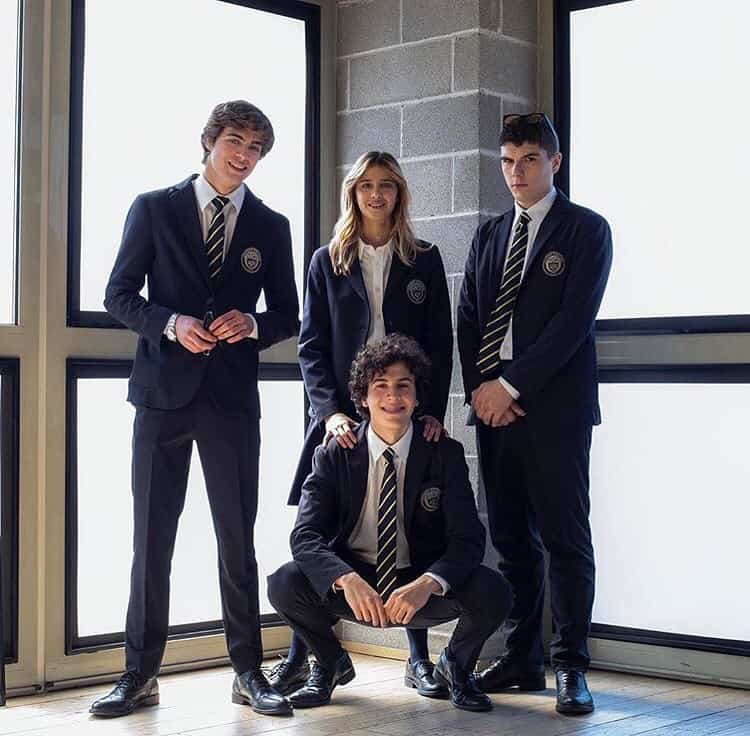 With the global reach of Netflix, Baby made Zurzolo and his character Niccolo loved by audiences far and wide, crossing Italy's boundaries.
Similarly, 2020 was a good year for Zurzolo, where many of his projects were released to the public.
His other movie in 2020 was Sotto il sole di Riccione (Under the Riccione Sun), where he played a character of a blind teenager.
Lorenzo played the lead character, Alessandro, in the 2020 psychological thriller Weekend, directed by Riccardo Grandi.
Although the movie did not perform well, his performance of the film was well-received by the audience.
In 2021 he entered the main cast of the series PRISMA, directed by Ludovico Bessegato and produced by Amazon Studios and Cross Productions.
Awards
This handsome hunk has collected several awards for his brilliance in acting at a very young age.
He was awarded the 'Leopoldo Trieste Prize' at the prestigious Reggio Calabria Film Festival for his 2017 film 'Sconnessi.'
In 2020 he won the Magna Grecia Awards for Best acting revelation. He was bestowed with the Explosive talent award given to emerging Italian artists at the Giffoni film festival 2020.
He also won a special prize named Astro Nascente Italian Cinema in the reputed Golden Graal Award of Italy.
Similarly, he has collected many other awards, nominations, and recognition for his contribution to Italian cinema.
Read Also: Everything you need to know about French actress Lizzie Brochere >>
Future Plans
Lorenzo now has more than 15 films and shows under his name and is looking forward to doing diverse roles and sharpening his acting chops.
He is currently filming for a musical movie Morrison which is expected to hit the floors very soon.
Furthermore, Zurzolo is also likely to do international projects shortly.
Lorenzo's ultimate dream is to work with Christopher Nolan, but he believes he has much to learn before achieving that dream.
Lorenzo Zurzolo | Body Description & Measurements
Lorenzo's well-built muscular body will make every fan gaga over him.
Zurzolo's shiny blue eyes complement his Italian face, impeccable jawline, and luscious brown hair.
His height is 1.8m tall and fits perfectly with his 154 pounds muscular body.
He regularly works out and takes care of his diet to stay healthy and fit.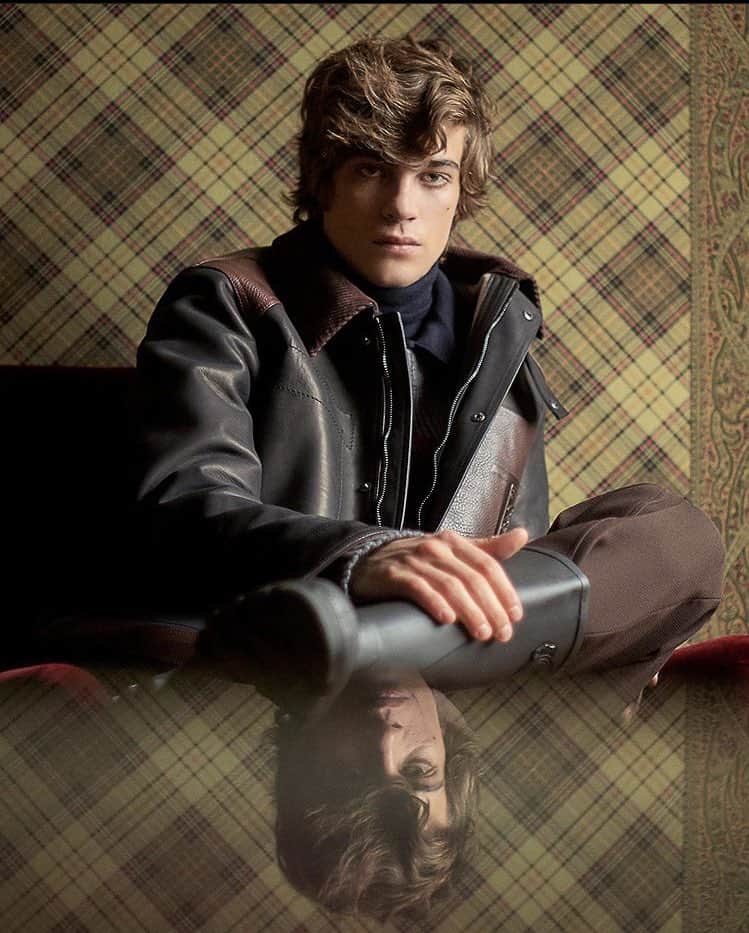 No wonder Lorenzo regularly gets modeling works and gets featured in editorials.
His exact body measurements are not available, but we still can't stop admiring him for how he looks.
Lorenzo Zurzolo | Personality
Despite his cold appearance, Zurzolo's personality is joyful, optimistic, and determined.
He has been an actor for most of his life, contributing to making him enthusiastic, hardworking, and outspoken.
His initial shyness was overcome by his love for acting, which demanded he is more expressive.
"If you want something, you should be ready to put in the greatest effort and make sacrifices."-Lorenzo Zurzolo.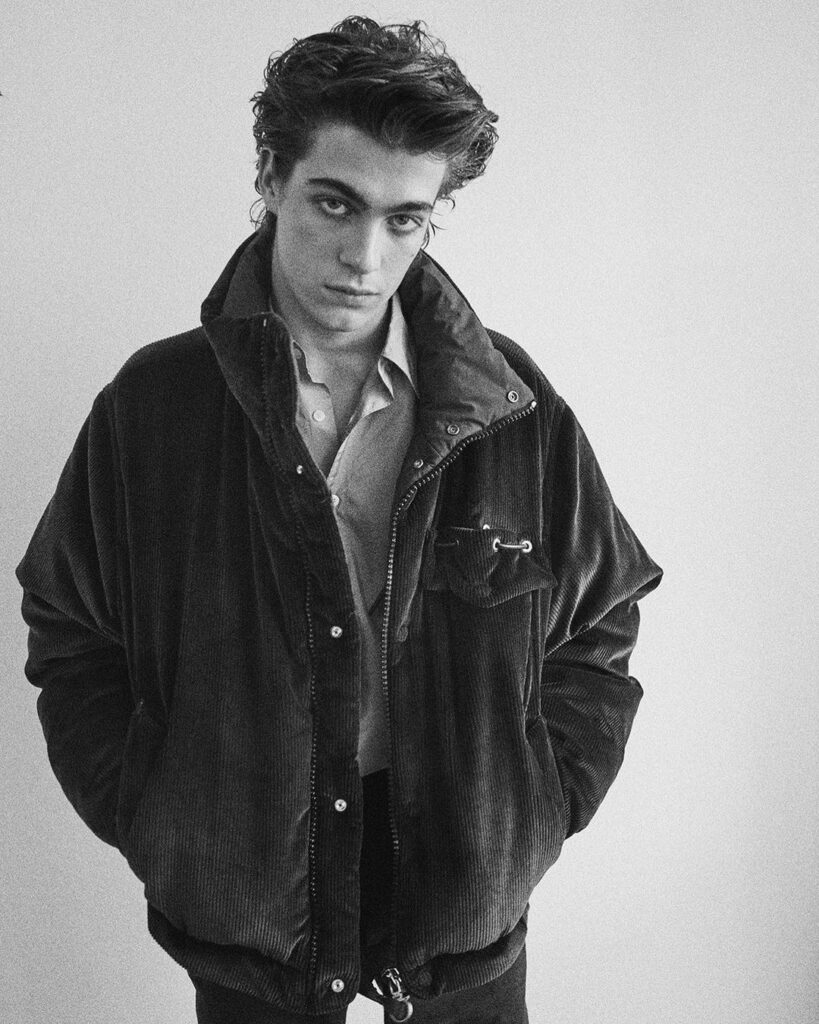 Hence, Lorenzo thinks of acting as an escape, where he forgets about real life and transforms into someone else.
Talented and hardworking, Zurzolo says he is in no hurry to reach the top and believes in being patient and selective toward doing work worth doing, which is his mantra of success.
He also says that his love for acting is the motivating factor that pushes him to do better every day, and he puts a lot of effort into every audition or role he does.
The 20-year-old enjoys playing complex characters in movies and believes it improves his art. He dislikes and hence, avoids playing stereotyped characters and plots.
Zurzolo expresses his desire to play unique, well-written characters with specific nuances.
He also is very selective towards the characters he plays and will continue to do so throughout his career.
Lorenzo Zurzolo | Hobbies
The young actor loves to relax when he is not acting or is packed with work. Lorenzo loves watching movies, primarily classic Italian cinema.
He is also a fan of reading books, and he is learning to play the guitar.
Likewise, he is a big-time fashion lover and is seen collaborating with various stylists, brands, and magazines from time to time.
Since he is Italian by birth, his English is not very good, and he is keen on improving it. Due to his busy schedule, he rarely gets to spend time with his family.
He travels to London frequently to visit his sister and loves spending relaxing time with family and friends. Furthermore, you can look at his birth chart at All Famous.
Lorenzo Zurzolo | Girlfriend, Relationships, and Dating
The tall and handsome 20-year-old actor has a fan base that would kill to be with him. But according to sources, he is currently single.
There is no substantial evidence of any past or public relationships with Zurzolo, which means that he is either utterly focused on shaping his career or very good at hiding his personal affairs.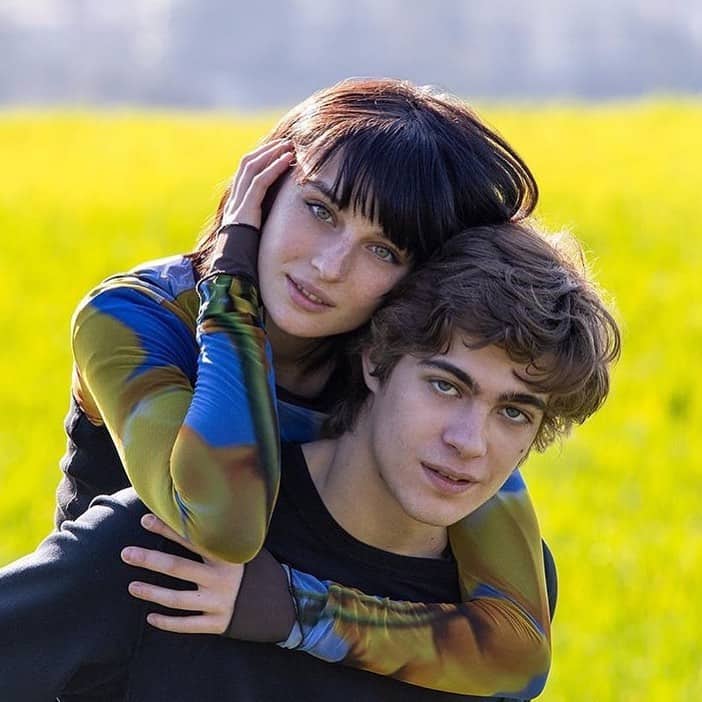 However, he was linked to Carolina Cannizzaro, who was of his age. Nevertheless, the two did not work out, and they parted ways.
Not to mention, there were rumors that Cannizzaro was Zurzolo's fiance (fidanzata).
He regularly posts his pictures with his female co-stars on his social media.
We will surely update you if there is any news regarding his love life.
Lorenzo Zurzolo | Net Worth and Salary
It is estimated that by 2023, Zurzolo will have a net worth of $3 million. It is also predicted that his average pay is above 50K USD.
At 20, Zurzolo made enough for a comfortable luxury life in Italy.
With his talent and hard work, it is evident that he will raise the numbers much higher in the coming days.
Carlos Yulo Bio: Family, Gold Medal, Achievements & Girlfriend >>
Lorenzo Zurzolo | Social Media
Zurzolo regularly shares glimpses of his private life via stories and posts on Instagram with his 1.3M followers. He is also seen doing brand collaborations with big fashion brands.
Instagram account: @lorenzo_zurzolo
View this post on Instagram
He doesn't have an official Twitter account, but plenty of fan accounts regularly post his swoon-worthy pictures.
His Netflix show BABY's official Facebook page has 10k followers who periodically interact with the posts and leave messages for him.
Besides that, you can also enjoy the Lorenzo Zurzulo aesthetic on Pinterest.
Lorenzo Zurzolo | Popularity
As a rising actor, Zurzolo has been a sensational figure among teenagers lately.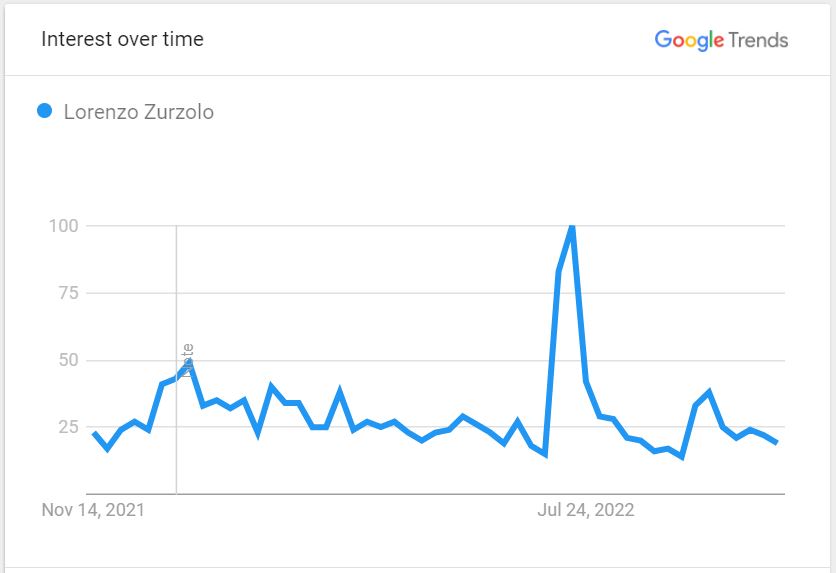 The above chart shows people's interest in Lorenzo since last year worldwide.
Lorenzo Zurzolo | FAQs
Are Lorenzo Zurzolo and Hayden Christensen related?
No, the two are not related. However, many fans claim they are each other's lookalikes and look similar.
Which movie is Lorenzo doing next?
Lorenzo's new movie 'Morrison' was a Musical drama directed by Federico Zampaglione. It released in March 2021.
Italian actor Lorenzo Zurzolo has to convey as Niccolò – the Fualauu, in this case – who porks his gym teacher Monica in the second season of the wanton teen Netflix series Baby.