Louis Bielle-Biarrey parents Joel, and Sandrine Chane-Wore-Thy, raised two kids in Grenoblois. Joel and Sandrine do not have athletic backgrounds but have always supported their son's dreams.
Along with taking care of his sporting life, Joel and Sandrine have also given equal attention to their son's academic life. His father has said the decision is on Louis on what he wants to focus his attention on.
The 20-year-old became the youngest player to make his debut for the French side in the World Cup when he took the field against Uruguay. But Louis remains humble and down to earth.
In the final ten minutes, the youngster sealed the victory for his side, which features Thomas Ramos and Melvyn Jaminet. The people of his age are currently taking their university mid-term exams, but Louis has a higher calling he needs to answer.
Louis Bielle-Biarrey Parents, Joel, And Sandrine
Louis Bielle-Biarrey's parents, Joel Bielle-Biarrey, and Sandrine Chane-Wor-Thy hold executive jobs. The two introduced their son to rugby at age five.
Joel Bielle-Biarrey is a marketing and communication consultant at ST Microelectronics. He graduated from INSA Toulouse in 1987 and completed his master's in marketing intelligence from HEC Paris in 1994.
Joel began working at ST Microelectronics that same year and started in business development. In 2000, he became part of the product marketing team and four years later became part of product management.
He left ST Microelectronics in 2009 to join ST-Ericsson and was their portfolio manager. He returned to ST Microelectronics in 2012 and took reign of his current position in 2016.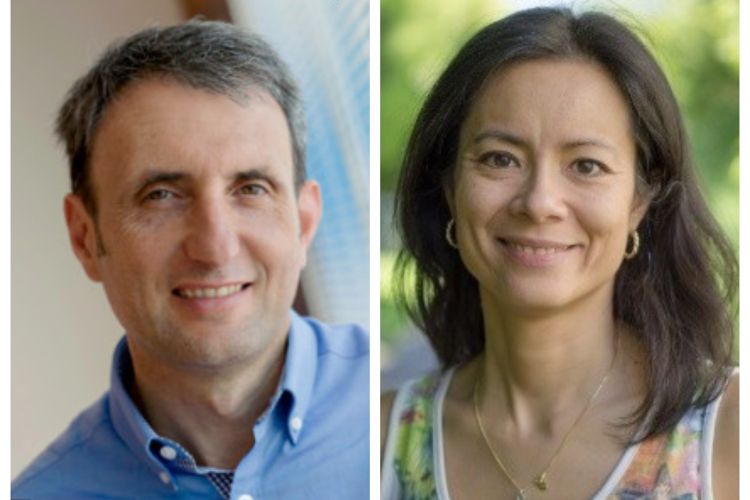 Sandrine graduated from KEDGE Business School in 1996 with a Logistics degree. She completed her master's from the same university in the same field in 1997.
After completing her master's, Sandrine joined Schering-Plough Research Institute and became their European Purchasing Project Manager. Since 1998, Sandrine has been working with HP.
She joined the company as its commodity planner and demand planner and rose through the ranks. She is currently the chief of staff to the Head of Global Computing Market Supply Chain Operations.
Both Sandrine and Joel aren't very active on social media. Joel has a Facebook handle but has shared only a single post.
Previously, in an interview, the youngster revealed his grandfather is of Chinese origin and visits his grandparents every two years in Duparc.
Sandrine said her son is very pragmatic and knows how to adapt to situations. She also complimented how her son has found the right balance between his school and his sports life.
The French rugby player has a younger brother who has stayed away from the spotlight, and there isn't much known about him.
Louis Bielle-Biarrey And His Rise To The Top
Born on June 16, 2003, Louis Bielle-Biarrey has quickly become the most vital player for France. He made his senior league debut in 2021 for Bordeaux Begles, and his international debut came earlier this year.
Louis joined RC Seyssins at age five and later moved to FC Grenoble Rugby, where he played in the U13s side. At age 18, Louis made his first appearance for Union Bordeaux-Begles.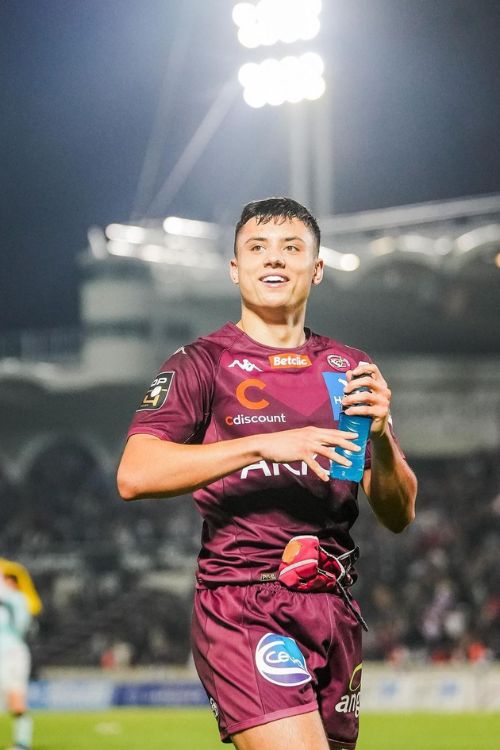 In his first professional start, the young French star scored a hat-trick and took home the title of best player. He made his international debut for the French U-20 side six days after his club debut.
Earlier this year, he didn't feature in the U-20 side for the World Cup tournament, and their manager, Sebastien Calvet, quickly addressed the situation.
Calvet said Louis was going to be part of the senior team in their 2023 World Cup side, so they hadn't selected him for the U-20 World Cup. At the young age of 20, Louis has already made a huge impact, and it looks like it will continue for the years to come.