With the soaring popularity of soccer star Luciano Acosta, fans are curious about his personal life. Is Carolina Varela Luciano Acosta's wife or girlfriend? Read the article till the end to find out.
Luciano and Carolina have been in a relationship for more than a decade. The pair and their family enjoy their time together by going on vacations.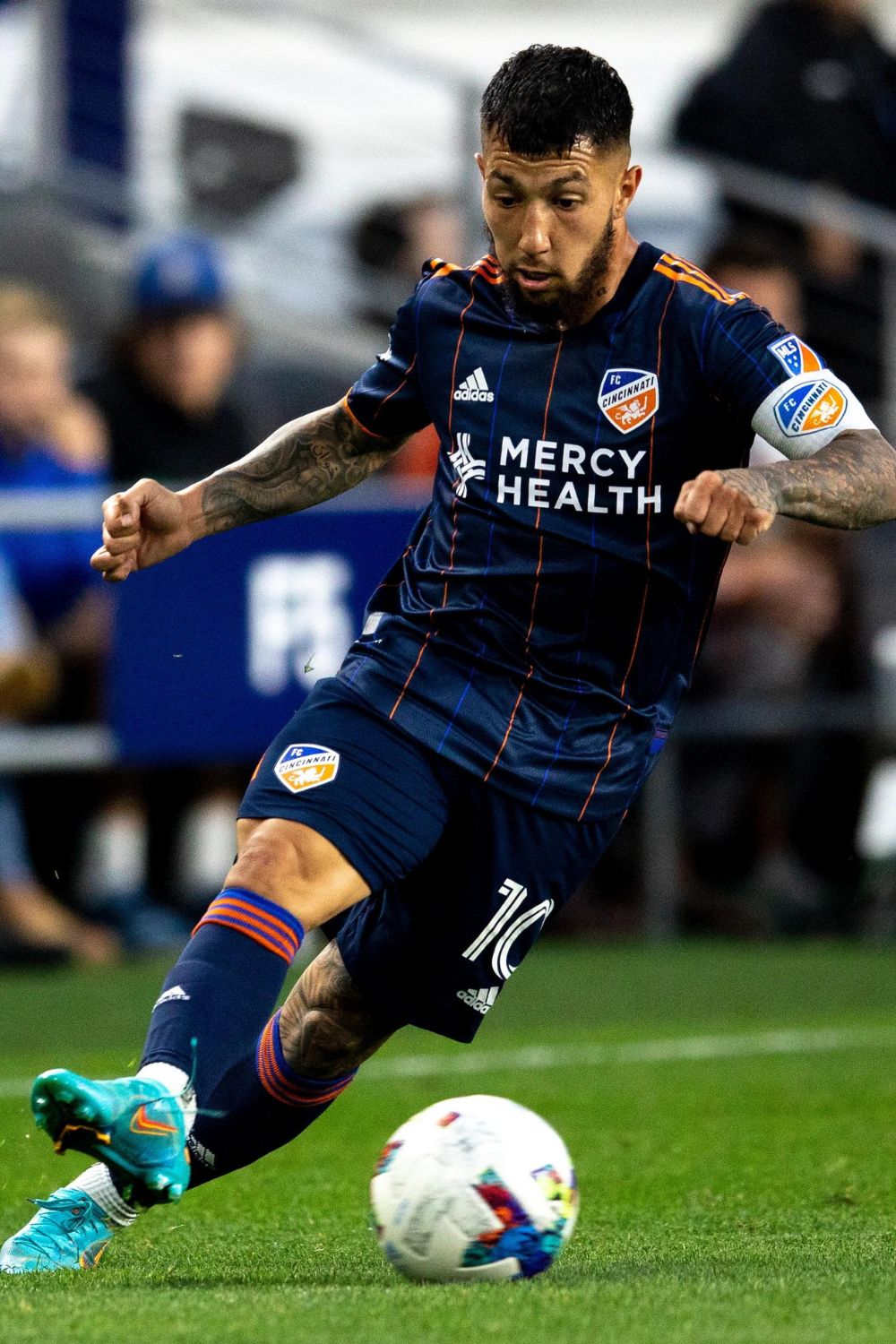 Luciano Federico Acosta, the father of two, is a professional soccer player from Buenos Aires, Argentina. Popularly known as Lucho, he is an attacking midfielder for Major League Soccer (MLS) club FC Cincinnati.
The midfielder professionally debuted on February 9, 2014, for the Boca Juniors. When he was with D.C. United, he scored his first goal in the 86th minute of a league match against the New England Revolution on April 23.
During his soccer career, the player was named the MLS Best XI in 2018 and 2022. Moreover, Acosta also achieved MLS All-Star status twice, once in 2022 and again in 2023.
Additionally, Lucho possesses a green card in the United States, which makes him a domestic player for the MLS roster.
Luciano Acosta Wife, And Kids
Luciano Acosta has been in a relationship with a beautiful girl named Carolina Varela for around a decade.
There is no clear information regarding their marriage. However, in 2022, Acosta mentioned in an interview about his "esposa", which translates to wife in English.
Even though the interview was on a different topic, he mentioned the word esposa. It wouldn't be untrue to say from the interview that Carolina Varela is Luciano Acosta wife.
Luciano Acosta wife, Carolina Varela, celebrates her birthday on November 14. On November 14, 2017, Luho posted a family photo and captioned it:
"Happy birthday, mom. Thanks for everything you do for us. We love you so much 😍❤️"
On January 7, 2015, the couple welcomed a baby boy and named him Constantino. According to Carolina's Instagram posts, their son is also following in his father's footsteps and has started to play soccer.
After two years, on August 10, 2017, the duo was blessed with a daughter, and they named her Valentina.
The family often goes to watch the game of the midfielder and cheers for him. The Acosta family are living a fulfilled life.
Luciano Acosta Parents
Luciano Acosta grew up over three hours from Argentina's capital, Buenos Aires. He was not born into a well-off family.
His father used to drive buses around Argentina. He also had a second job; which was to collect trash and recyclables, bottles, and plastics to sell to factories in Argentina.
Likewise, his mother used to clean houses and schools.
Most people used to say that being a professional soccer player would only become a dream for Luciano because of his height and location. However, the parents didn't let those words affect their son.
"As a kid, you dreamed of having these moments as a professional. The moments of feeling on top of the world", Lucho says.
Acosta thanks his parents, wife, and kids for whatever he has achieved. Also, Luciano mentions that he wouldn't be where he is today if he had listened to others.