Coming from an athletic family with both her parents having been collegiate athletes, Lynn Williams has made them proud with her remarkable achievements.
Now, they have the joy of watching their daughter represent the national team in the 2023 FIFA World Cup.
The American professional soccer player Lynn Williams currently plays for the NJ/ NY Gotham FC in the National Women's Soccer League.
She previously played for the Western New York Flash, North Carolina Courage, Western Sydney, Melbourne Victory, and Kansas City Current.
Having made her senior debut for the United States national team in October 2016, the 30 year-old right winger represents her country in the 2023 FIFA World Cup.
With players like Alex Morgan, Sophia Smith, and Trinity Rodman leading the line, they set their sights on winning the tournament.
Lynn Williams Parents David & Christine Williams
As stated earlier, Lynn Williams hails from an athletic family, with her parents, David and Christine William, having a solid background in sports.
Both were track athletes at Fresno State, and her father, in addition to track, played football as a wide receiver for the Fresno State Bulldogs.
Outside of sports, Lynn's father works as a medical waste disposal company manager, while her mother, Christine, works as a physical education teacher for Fresno Unified.
Lynn's sister, Jessica, had an impressive athletic journey as well. She attended Bullard High School in Fresno, CA, where she excelled in sports.
Jessica received four track and three volleyball letters, earning recognition as an all-league player in both sports.
Later, Jessica was involved in track at California Polytechnic State University.
Moreover, their family has a rich football tradition, with two uncles, Paul, and James Williams, having played football at Fresno State and in the NFL, respectively.
James, also known as J.D., is currently associated with Fresno State as the defensive back and defensive pass game coordinator.
Tragically, another uncle, James Williams, played football at Washington but suffered a paralyzing injury during a game in 2000, and he passed away a year and a half later.
Soon To Be Husband: Marley Biyendolo
During her time at Pepperdine University in Malibu, California, Lynn Williams had a fateful encounter with her future husband, Marley Biyendolo, who attended the same university.
The couple frequently shares pictures of each other, openly expressing their love and not shying away from public displays of affection.
On May 20, 2023, Marley took to Instagram to announce their engagement with a caption that read, "our moment," sharing their joy with the world.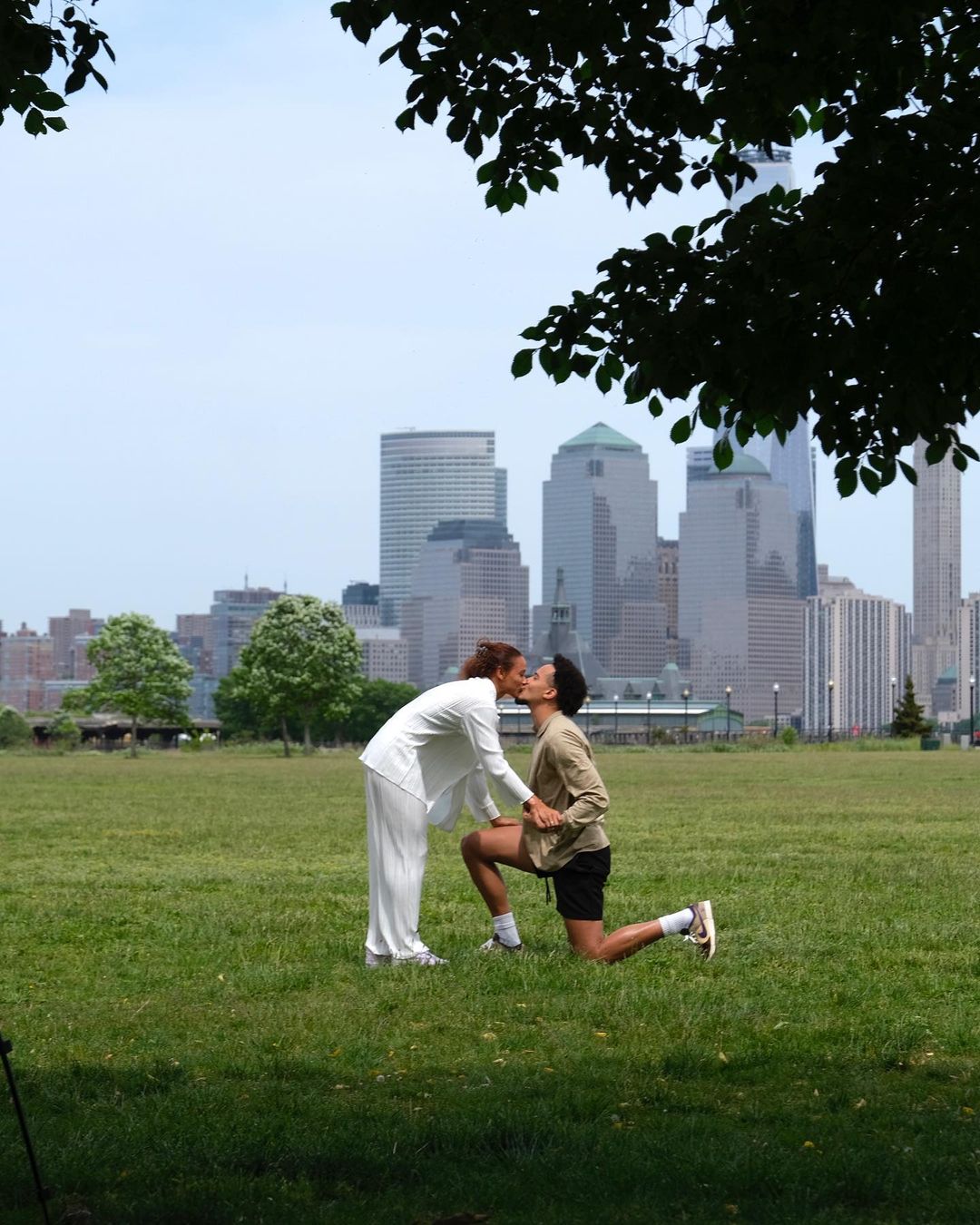 Regarding Marley Biyendolo, he was born in Melbourne, Victoria, Australia, to parents Victoria and Clotaire.
He attended Cheltenham Secondary College before venturing to the United States for further studies.
Notably, Marley achieved recognition as the winner of Big Brother Australia 13, making history as the first African Australian to claim victory in the reality TV show.