Ally Shipman sister, Madison Shipman, is a decorated softball athlete at the University of Tennessee. Madison currently works for ESPN as a softball analyst.
The Alabama star softball player, Ally Shipman, comes from a family of baseball lovers. Her father was the head coach of So Cal Choppers, and her sister, Madison, is a three-time All-American football player.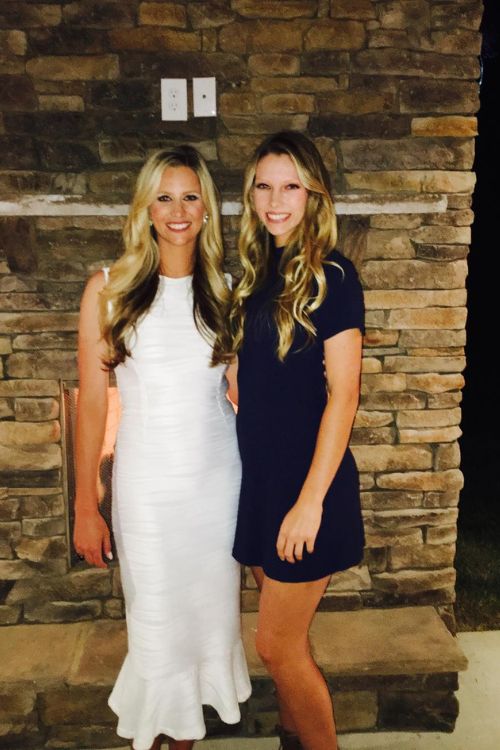 So, Ally has certainly upheld the family tradition in the best way possible. She previously starred in the diamond for the University of Tennessee before transferring to Alabama in 2022.
In the ongoing NCAA Softball Tournament, Ally is currently starring with her bat and scored a thumping homerun against Middle Tennessee to help her team advance to the Super Regionals.
The tournament has already seen Oklahoma upset the Clemson Tigers, and despite the late heroics of McKenize Clark, Oklahoma pushed through.
Ally Shipman Sister Madison Shipman Is A Former Softball Player
Ally Shipman's sister, Madison Shipman, starred at the University of Tennessee as a star softball player for four years.
Madison, born on June 25, 1992, had gained traction from the media and softball fans since her high school days with Valencia.
Starting in 2008 for three straight years, Madison was named first-team All-California Interscholastic Federation. She was also part of the Cal-Hi Sports All-State.
A year later, Madison was named ESPN in its ESPN/RISE First Team All-American as she joined the University of Tennessee to further her career.
During her time in Tennessee, Madison was a three-time All-American and won the 2014 SEC Player of The Year. She also made the list of the Top 10-USA Softball Collegiate Player of the Year.
After graduating from the University of Tennessee, Madison worked as a volunteer softball assistant coach at the same place where she ruled as a player.
She also tried her hands in the National Pro Fastpitch League, winning Rookie of The Year in her debut season.
Madison Shipman Commentates For ESPN
Since 2018, Madison has been part of the ESPN and SEC Network's softball analysis team.
After completely stopping to play softball in 2018, little did Madison know SEC Network was eyeing her for a move to their media team.
She has been part of the softball coverage as a softball analyst and color commentator for select Tennessee Volunteers games. Recently, Madison was part of the team that covered NCAA Softball Super Regionals.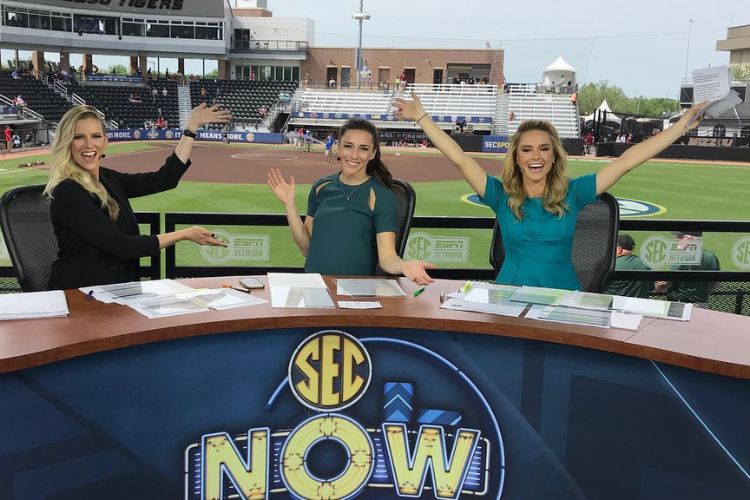 Talking about her personal life, Madison Shipman married Kyle Sanders in 2016. Since then, they have welcomed two bundles of joy.
The couple had their first child, Kellen Brooks Sanders, in December 2019, and their daughter, Kennedy Nicole Sanders, was born in February 2021.
Madison has remained inactive on Instagram since 2020 but continues to tweet about softball games and her news related to it.
Ally Shipman Parents: Bill And Lorri Shipman
Ally Shipman's parents, Bill and Lorri Shipman, raised four kids in Valencia, California.
Her father, Bill, previously coached So Cal Choppers for 24 years retiring in 2018. During that time, Bill maintained his job as a general manager at Dollar Plus and later as a superintendent at Krismar Construction.
In his final year with So Cal, Bill played the role of senior superintendent at Denmark Construction before becoming Project Manager at Mike Stevens Homes.
Bill has worked as a project manager at Integra Development Grop and as a loan originator for Diversified Lending Solutions. In 2021, Bill headed back to college, earning his degree in business science from Southern New Hampshire University.
During that time, he worked as a personal shopper at Whole Foods Market and also enrolled in the master's program of Southern New Hampshire. He will graduate with a master's degree in November 2023 and is currently an educator for Lululemon.
Her mother, Lorri Jones Shipman, graduated from California State University and is currently a senior project manager at Active.com.
The Two Other Siblings Of Ally Shipman
Along with Madison, Ally has two more siblings in, Billy and Amanda Shipman.
Billy is a former football player at California Polytechnic State University. He graduated in 2017 and has since been the financial advisor and vice president at Merill Lynch Wealth Management.
The older brother of Ally Shipman is married to a woman named Amanda Shipman, a UCLA graduate. The couple welcomed their first child in October.
Her oldest sister, Amanda, remains away from the limelight and hasn't shared many details. She is married and parents two boys with her husband.