Malik Willis' brother, Marquis Willis, plays football for Coahoma Community College as a wide receiver. Marquis and Malik also have a sister named Destini.
The 24-year-old Tennessee Titans quarterback, Willis, has had a strange start to his NFL career.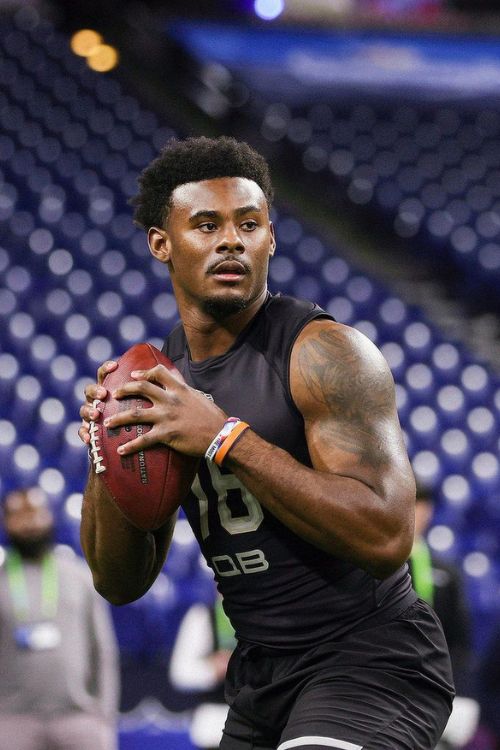 At first, it was the draft night chaos. Thinking he would be a first-round pick, Willis took his family and coaches with him, but he later became a third-round pick.
And the latest reports from the Titans camp state that it isn't even certain whether Malik will make it on Tennessee's roster. Ryan Tannehill and Will Levis are the ones that the Titans are relying on to carry them in the 2023 season.
Malik Willis Brother, Marquis Willis
Malik Willis' brother, Marquis Willis, is a wide receiver at Coahoma Community College. Standing at 6ft 2, Marquis previously played for Roswell High School, just like his brother.
Marquis is available on Instagram with the username @marquisw7 and has shared a few posts and all are dedicated to football.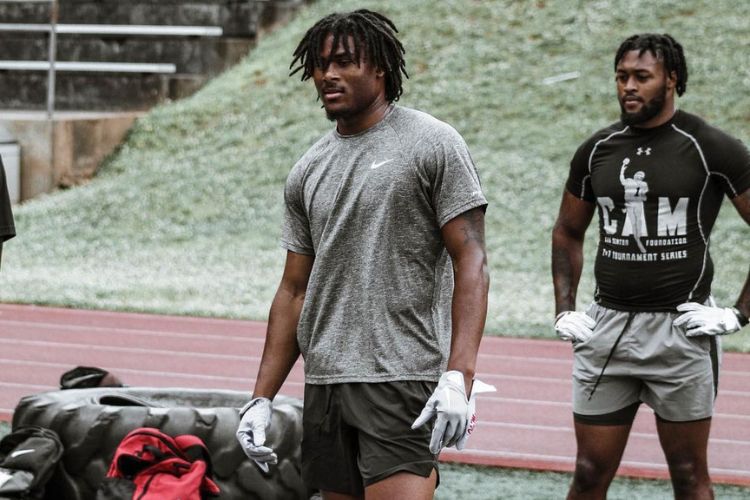 Last season, Malik brought his parents, sister, grandparents, and Marquis for the draft night, thinking he would be a first-round pick. But as they waited in the green room, Malik's name never came.
The QB didn't attend the second night and said to the media it was because he didn't have a second suit. Willis was drafted by Tennessee Titans in the third round as the 86th overall draft pick.
Malik Willis Also Has A Sister
Malik Willis has a younger sister named Destini Willis, who is a cheerleader at Albany State University.
In her Instagram bio, Destini has stated she is the cheer captain at ASU and has shared several of her cheerleading snaps.
Malik has previously shared several snaps with his brother and sister on his Instagram. In one of the pictures shared in 2021, the quarterback captioned the post, "Triplets."
Looking at the three siblings, it's certain that the athletic genes run in the Willis family.
Malik Willis Parents, Shasta Grier, And Harold Willis
Malik Willis' parents, Shasta Grier and Harold Willis raised three athletic kids in Georgia.
In an interview with Fox 5 Atlanta in 2022, before the draft, Shasta and Harold talked about their son and his love for football from an early age.
Shasta said Malik had been a driving force since he was four and wanted to play on Northside Drive one day. His father, Harold, said he couldn't believe the talent his son possessed on the football field.
During the interview, Harold also thanked Malik's high school, Roswell, for helping his son become a better quarterback and showcase his talent.
Harold also talked about how things didn't work out for Malik at Auburn, but in the end, he was glad how it turned out.
On draft night, Malik walked the red carpet with his dad and grandmother, but the NFL network thought it was his mom. So, when Malik told on social media, it was actually his grandmother, many were left shocked.