Marcus Paige is an American-Serbian professional basketball player who is currently 29 years old playing for Orléans Loiret Basket of the LNB Pro A.
He started his career playing in North Carolina with such dedication that he turned down scholarships offered from Iowa State, Kansas, Minnesota, Virginia, Illinois, and Iowa.
For some quiet years, he was known as the golden boy of every team. He helped them go forward in any tournament or competition and win something or achieve something that the group had never accomplished before.
But, as they say, even the moon has its dark side or disappearance time, similar to some good competition or his injuries. Sometimes, he was quite offroad, which led him and the existing team to part their ways.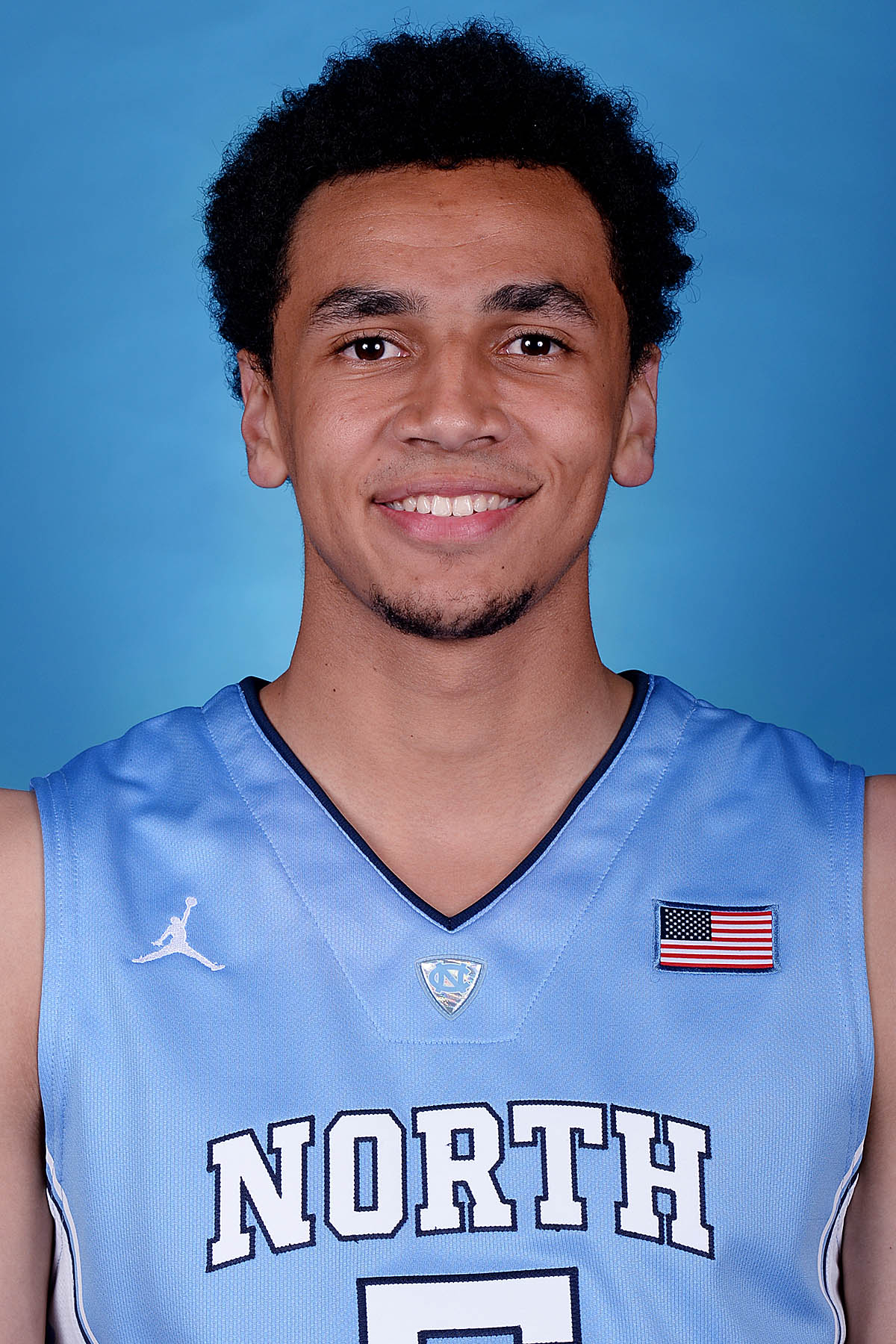 But putting aside all those stories to one side, he will always be remembered as one of the rising stars of a professional basketball game. Sometimes, the best thing is doing something instead of great things to rise again.
As a young player balancing all the qualities of life in both professional and personal life is great quality. He is still succeeding in keeping his promising professional career and is well married, a responsible citizen of the country, and the family he manages and provides.
To learn the details about the player, keep up with the article.
Quick Facts
Full Name
Marcus Taylor Paige
Birth Date
September 11, 1993
Birth Place
Cedar Rapids, Iowa
Nationality
American/Serbian
Education
Linn-Mar (Marion, Iowa)
Horoscope
Virgo
Father's Name
Ellis Paige
Mother's Name
Sherryl Paige
Siblings
Morgan Paige
Age

29 years old

Height
6 ft (1.83 m)
Weight
175 lb (79 kg)
NBA draft
2016 / Round: 2 / Pick: 55th overall
Teams

Salt Lake City Stars (2016-2017)
Charlotte Hornets (2017-2018)
Greensboro Swarm (2017-2018)
Partizan Belgrade (2018-2021)
Orleans Loiret Basket (2021-Present)

Hair Color
Black
Eye Color
Brown
Marital Status
Married
Partner
Taylor Hartzog
Profession
Basketball Player
Position
Point guard
Salary
77,250 USD (2018)
Current Team
Orléans Loiret Basket
League
LNB Pro A
Active Since
2016-present
Merch
Notebook
Social Media
Twitter
Last Update
March 2023
Marcus Paige | Early Life, Family, and Education
Born on Sep 11, 1993, in Cedar Rapids, Iowa, he was always interested in playing basketball.
He was rated the number 22 overall player and the best point guard in the class of 2012 in the ESPNU 100. He led Linn-Mar High School to an undefeated season and the 2011 4-A state title in junior year.
The athlete was called a great ball-handler with great shooting range to the three-point line.
Being the leader of the senior year team leader, he averaged over 28 points per game and recorded the most points in Linn-Mar High School history against Cedar Rapids Kennedy in Substate.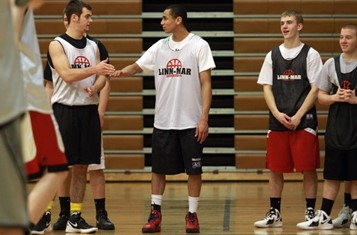 According to his parents and friends, he has always been an open, cheerful, and helpful person wherever is needed.
Also, he has always been really close to his parents. From their side, they were always supportive of their son's athletic career and up working capabilities, which is also a really good quality of a person.
Marcus Paige | Age, Height and Weight
Paige is 29 years old. He stands around 1.83 m tall and weighs about 74 kg.
He was never an overweight kid growing up because of his athletic and sportsmanship.
You might also want to read about Tony Parker: Net Worth & NBA
Marcus Paige | Career
Up to this stage of his career, everybody knew that he would be a professional basketball player and a very good one, where he showed on 23rd on June 2016 by being selected by Brooklyn Nets with 55th overall pick in the 2016 NBA draft.
Later, he was traded to Utah Jazz the next day (August 22, 2016) but was refrained on October 13.
But fortunately, he was signed by the Salt Lake City Stars of the NBA Development League. He played 46 games, and 40 for the Salt Lake City Stars in the 2016-17 NBA Development League season.
Where he averaged 12.1 points, 2.1 rebounds, 2.2 assists in 32.7 minutes per game. Also, he joined Minnesota Timberwolves for the 2017 NBA Summer League, which was located in Las Vegas.
On the date of 1st August 2017, Marcus signed a two-way contract with the Charlotte Hornets. In this splendid season, he averaged 15.2 points, 3.0 rebounds, and 4.5 assists per game in 46 games with Greensboro instead.
He was a two-way affiliate with Mangkok Mathiang in a split time between the Hornets and their G league partners, the Greensboro Swarm.
But in an unfortunate way, on June 29, 2018, the Hornets announced declining a qualifying offer to Marcus, which made him a free agent.
After Being Freed From the Hornets
After being a free agent, on 11th July 2018, he signed a two-year contract with the Serbian Club named Partizan Belgrade of the ABA League.
Later, on 12th February 2019, Paige succeeded in a Serbian passport and Serbian citizenship, where he signed a two-year deal on 9th May 2020.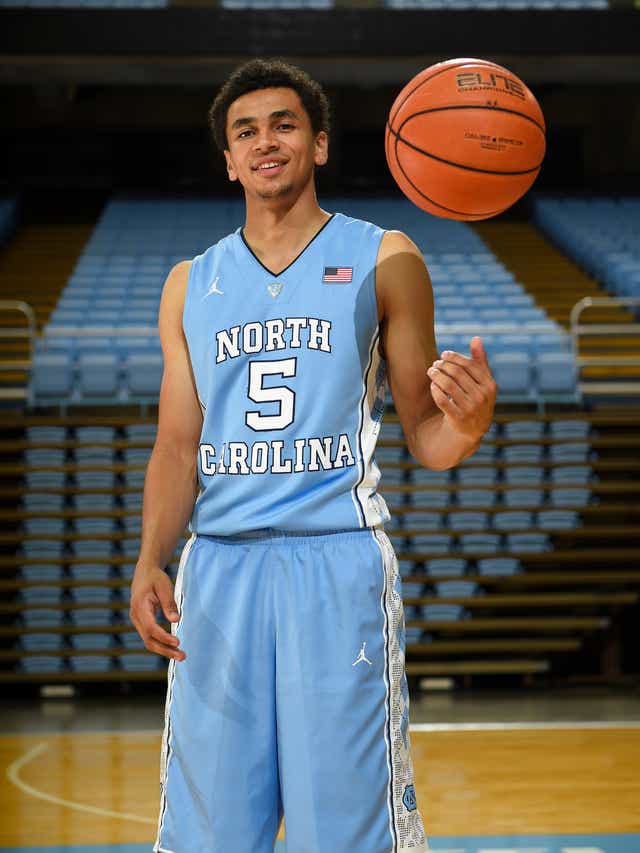 Paige signed with a French club named Orléans Loiret Basket of the LNB Pro A on 16th September 2021.
Injuries
Even if it is a challenging time for any athlete whenever they go through injuries, it's a no-brainer you have to accept and go through it.
Marcus also went through many injuries during his early days in the sports. Back in 2015, his UNC coach Roy Williams told the press conference that "I hate it for Marcus."
He illustrated being such a young and nice man, he could not show his real potential due to his injuries that season in the game.
At that season, he suffered from many leg injuries but still got an average of 14.5 points.
Later in 2016, he had to deal with a fractured third metacarpal in his right hand and had to miss the whole season.
You might want to check out Steve Canal: Basketball, Net Worth, Husband & Swin Cash.
Career Highlights and Awards
Being one of the smartest kids on the field growing up, he started his career in a very up steady way to right at the point.
Even being only a high school player or a college player, he was quite ready to be a professional player and crack some records, which he did and show the world what he could do on the track with his athletic positing and technique.
Below mentioned are the records made by the athlete:
Serbian Cup (2019, 2020)
ABA League Super cup (2019)
Second-team All-American (2014)
Second-team Academic All-American (2014, 2015)
First-team All-ACC (2014)
Third-team All-ACC (2015)
First-team Academic All-American (2016)
ACC Most Improved Player (2014)
ACC All-Freshman team (2013)
No. 5 honored by North Carolina Tar Heels
McDonald's All-American (2012)
First-team Parade All-American (2012)
Iowa Mr. Basketball (2012)
Marcus Paige | Girlfriend, Wife, and Kids
After several years of dating, Paige married his long-term girlfriend, Taylor Hartzog. Hartzog is a former UNC team dance member. This couple met at a basketball tournament where Paige and his team were going head to head with Taylor's team.
Their common friend introduced the pair, and Marcus asked her out for dinner. After that, this relationship has been going pretty well.
The couple married at the beautiful Chapel Hill Country Club. There was a summer rain on their wedding day but that did not stop the couple from making the best day of their lives.
Fortunately, the sun came out after the ceremony and the recipients were able to enjoy cocktails outside.
Both the couples and guests were happy to enjoy the mesmerizing wedding. Inside the property, they were invited for delicious food and dancing. Then it was the time for the beautiful cake cutting moment which was by Sugar Euphoria.
As of now, there is no news about the couple's inheritance. Rather, they keep their relationship quite private.
Marcus Paige | Net Worth, Salary, and Career Earnings
Paige is one of the wealthiest basketball players of his age. He is listed as one of the popular players in the league. According to some sources like Wikipedia, Forbes, and Business Insider, he has a net worth of around $1.5 Million.
His salary has not been disclosed yet, but it has been found that he has more than one home in the states. After gaining popularity in the game, he bought his first property in his hometown.
He has multiple cars inside his property, according to some sources. ESPN ranked Marcus as one of the best players in the squad multiple times. Success like this must have paid him a good worth of money.
Not only from salary, but he also gains a lot of worth from brand endorsement and brand sponsorship as an athlete.
Social Media Presence
Talking about his social media, he is only available on Twitter. He has around 431 thousand followers as of March 2022.
He usually posts to encourage the fans and players of his team but rather retweets others' tweets.
You might like 12 Players With Best Hair in the NBA.
Frequently Asked Questions (FAQs)
What is Marcus Paige doing now?
Injuries have been affecting him for a while in his career. He has been on and off in the game due to these issues. But for now, he has signed an overseas deal with Orléans Loiret in France.
When did Marcus Paige play at UNC?
He started his career at UNC in 2016 to till now.
Is Marcus Paige still married?
Yes, the basketball star is still married to his long-term girlfriend, Taylor Hartzog. They got married on Saturday night, holding the reception in Chapel Hill.