Marsha Truex is the younger sister of the NASCAR driver Martin Truex Jr. She is the middle child of three and the only daughter of her parents.
Even though Marsha tends to remain low profile, she often receives public attention due to her brothers' achievements as stock car racing drivers.
Her elder brother Martin Truex Jr. won the Xfinity Series two times, consecutively, in 2004 and 2005.
Truex Jr. began his racing career driving go-karts at the New Egypt Speedway in Central New Jersey.
He eventually moved on to the Modified division at Wall Stadium in 1998, as soon as he turned 18 and was eligible to race a car under New Jersey regulations.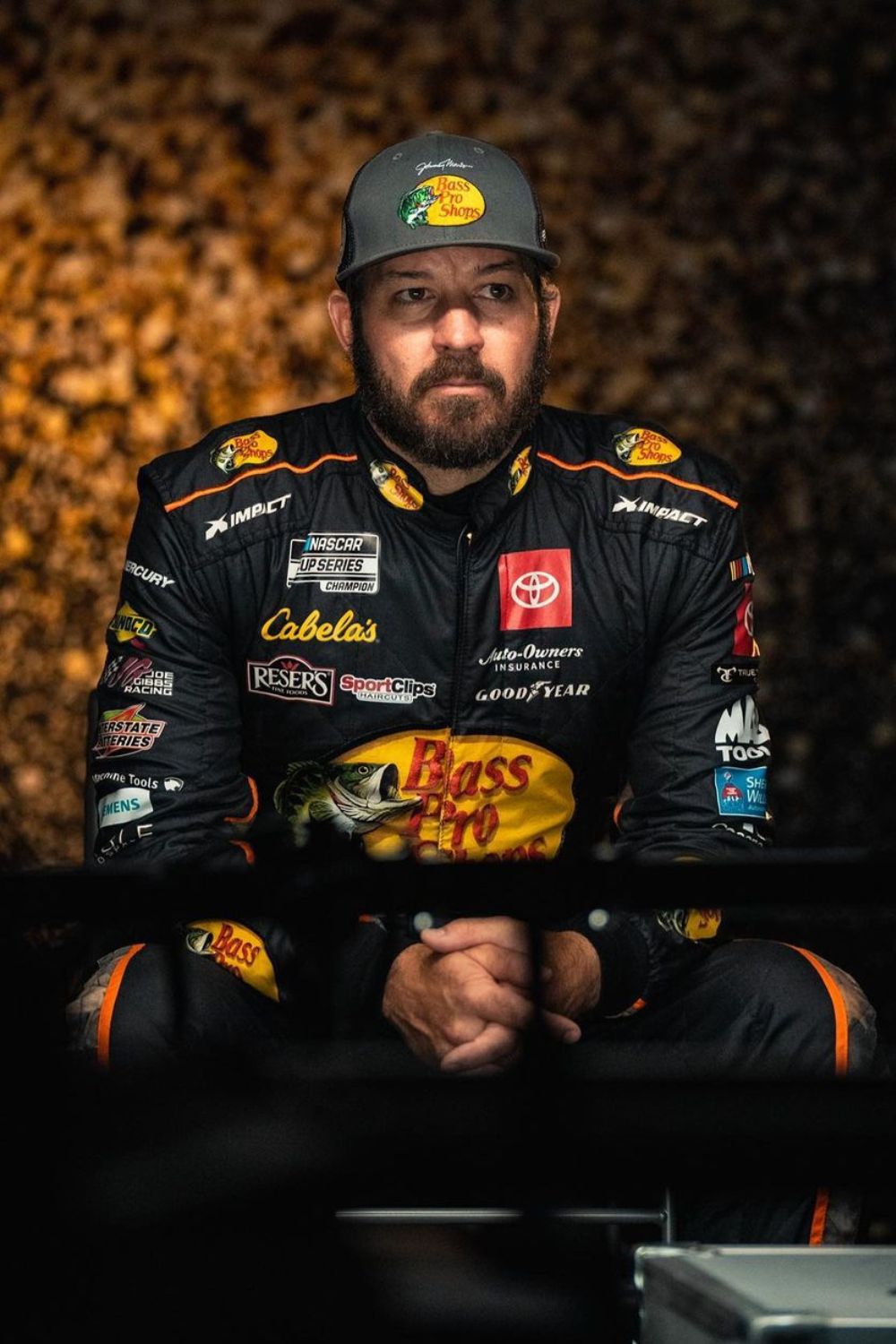 The NASCAR driver has won the 2017 Monster Energy NASCAR Cup Series and the NASCAR All-Star Race Open (in 2007 & 2010).
He currently competes in NASCAR Cup Series, driving the number 19 Toyota Camry for Joe Gibbs Racing.
Other racers like Christopher Bell, Denny Hamlin, & Ty Gibbs compete for the JGR.
While there are numerous articles about the 2023 Busch Light Clash winner, there is scarce information available about his sister and family.
Who Is Martin Truex Jr Sister Marsha Truex McVey?
Marsha Truex McVey (birthday: June 19) was born to Martin Truex Sr. & Linda Truex.
Raised as the middle child of three in the family, she has two siblings; elder brother Martin Truex Jr. and younger brother Ryan Truex.
She now goes by "Marsh Truex McVey" after her marriage with Levi McVey. Together, the couple shares two children: one son (named Cash) and one daughter.
On her Facebook profile, she often shares pictures with her kids & husband.
There is currently limited information available about Marsha and her partner's education and profession.
However, it is clear that Marsha has a strong relationship with her brothers and is often seen at the race track supporting them.
This is further demonstrated through her social media posts, where she shares pictures of them & wishes them on birthdays.
Martin Truex Jr Family Tree
Martin Truex Jr was born on June 29, 1980, to Martin Truex Sr. & Linda Truex in Trenton, New Jersey.
Several members of Truex Jr.'s family have been NASCAR drivers, either currently or in the past.
His father was born on March 24, 1958, and was a former race winner in the Busch North Series.
During his racing career, he competed in the Busch Series from 1989 to 1998 and made 15 starts. His best finish was 12th place at Nazareth Speedway in 1994.
Truex Sr. is also the owner of Sea Watch International, a commercial fishing company that was established in 1978.
Bob Brennan, the CFO of Sea Watch, put together a deal that allowed Truex Enterprises Inc. to acquire Sea Watch from Nicheri in 1999.
Now, let's talk a bit about Truex Jr.'s siblings. He is the eldest of three and has a younger brother named Ryan Truex.
Ryan was born on March 18, 1992, and is also a professional stock car racing driver in America.
As a 17-year-old high school student at Southern Regional High School, he won the 2009 NASCAR Camping World East Series Championship.
Currently, he competes part-time in the NASCAR Xfinity Series, driving the No. 19 Toyota Supra for Joe Gibbs Racing.
Along with a notable racing career, his brother Ryan enjoys a blissful relationship- his girlfriend's name is Leah Schwandt.
As for Martin Truex Jr., he was in a relationship with Sherry Polex. They began dating in 2005 but broke up after 18 years of relationship, confirming it on January 27, 2023.