Matt Holliday, a former professional baseball left fielder, and his wife, Leslee Holliday, have been married for over two decades. The couple are proud parents of four kids.
Even though Matt has already retired, he inspired his children to follow in his footsteps and play the same sport.
His oldest son, Jackson Holliday, is already a professional player, whereas his second son is on the path to becoming one.
Matt and his wife consider themselves proud parents of all their kids, and the couple frequently share their photos on social media.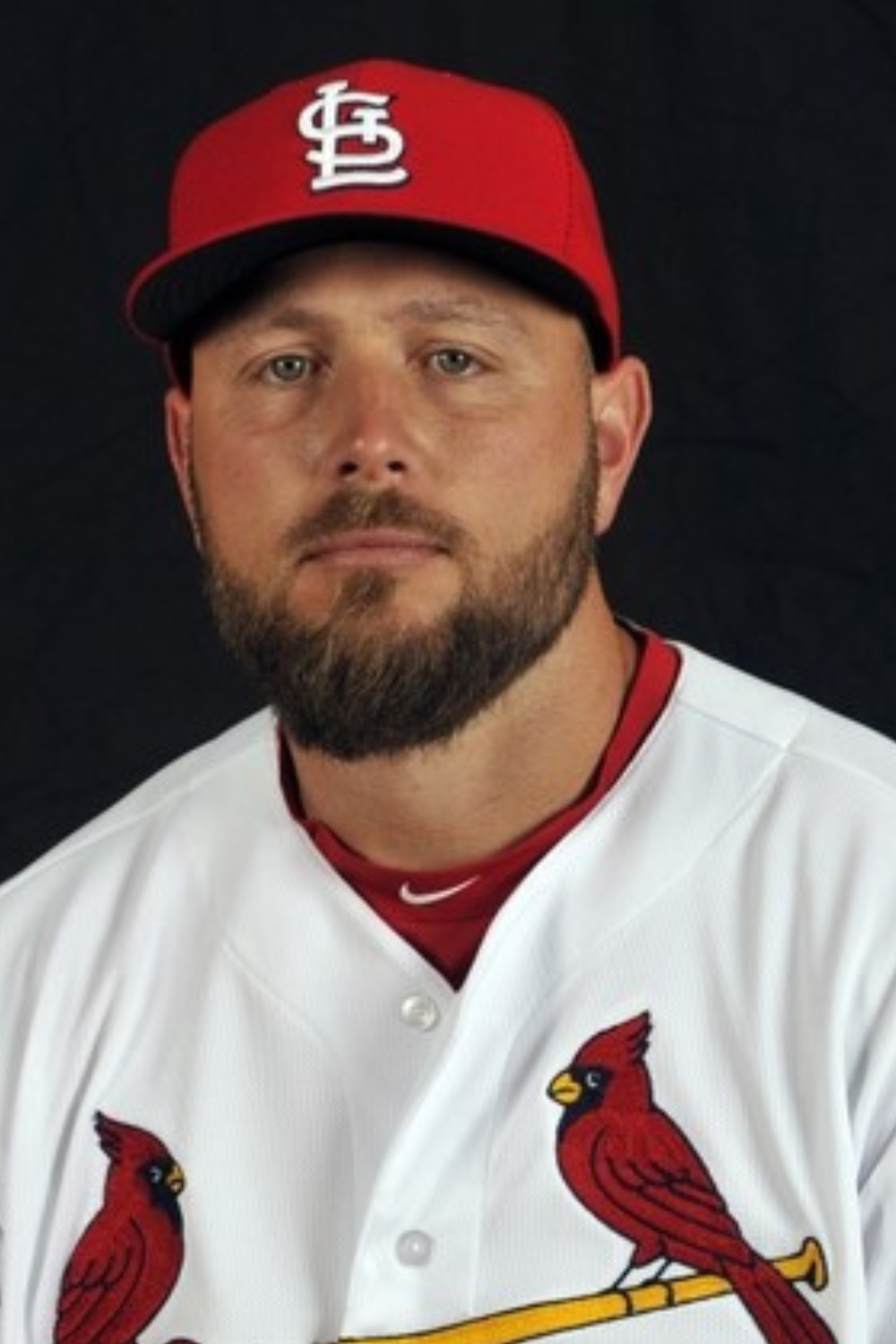 Matthew Thomas Holliday is a 43-year-old former baseball player. The left fielder represented top teams like the Yankees, Cardinals, and Rockies.
Matt began his involvement in the sport during his childhood, influenced by his baseball coach father, Tom. Thus, it was evident that Matt would follow the same path.
Furthermore, he played in High School at Stillwater and went on to join his native Oklahoma State University.
Matt made his MLB debut in 2004 for the Colorado Rockies. He played for several other teams and impacted the league in his way.
In 2007, Matt was the MVP, the batting champion, and the RBI leader. Moreover, he retired with 1 World Championship, 7 All-Star, and 4 Silver Slugger Awards.
Matt Holliday and Wife Leslee Holliday: Their 4 Kids
Matt Holliday and his wife, Leslee, met on a blind date through their mutual friend. They began dating in the year 1999 and eventually got married on December 30, 2000.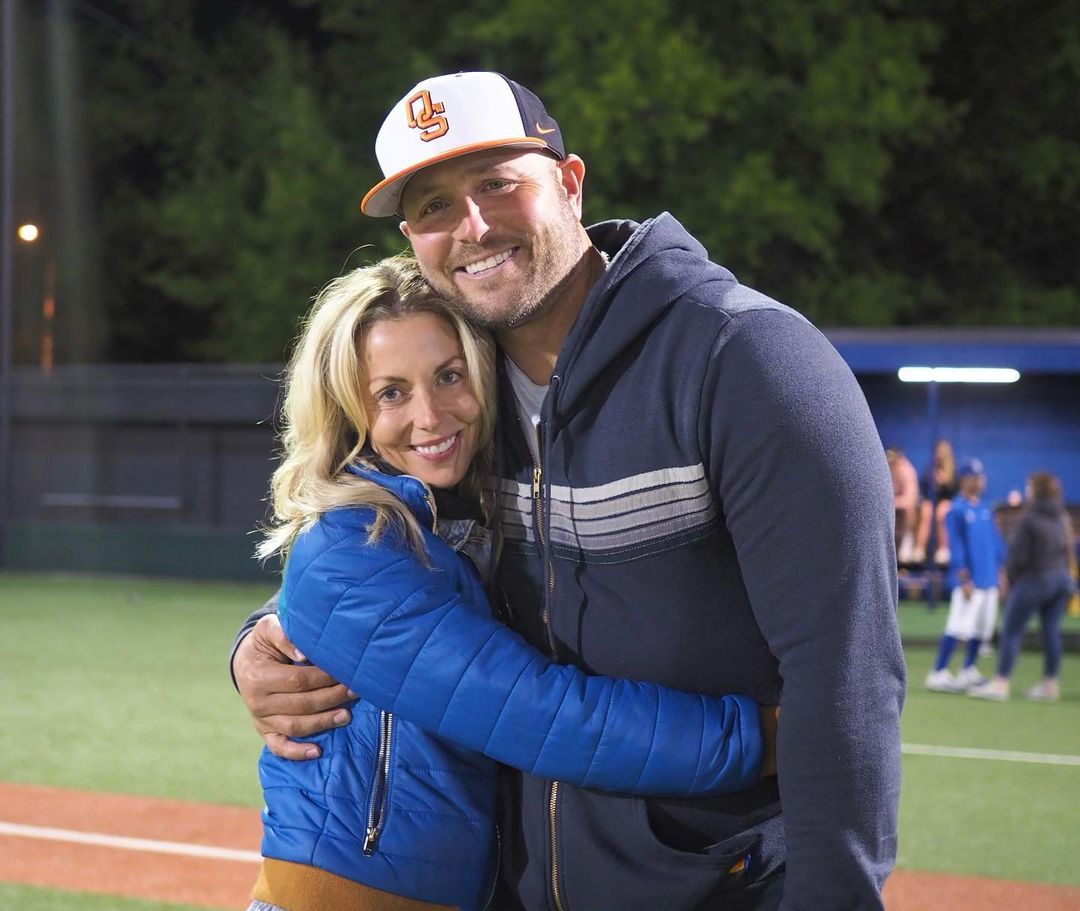 Leslee was an undergraduate at the OSU-Stillwater when she went on a double date with her friend.
That was when the MLB star met the love of his life, and today, they are the parents of four kids.
Currently, Leslee works on a seminary degree from Dallas Theological Seminary. Also, she is the director of the Women's Ministry of Pro-Athlete Outreach.
The proud mother of her all four children expressed through her Instagram post how grateful she was to be their mom.
Holliday Kids
There are four kids in the Holliday household. They are Jackson, Ethan, Gracyn, and Reed.
Jackson Holliday is a pro baseball player for the Baltimore Orioles organization. He was born on December 4, 2003, in Austin, Texas. After being the first overall pick, he is building his career through minor leagues.
On December 29, 2022, Jackson got engaged to his girlfriend, Cloe Coxx. The high-school sweethearts are yet to announce their wedding date.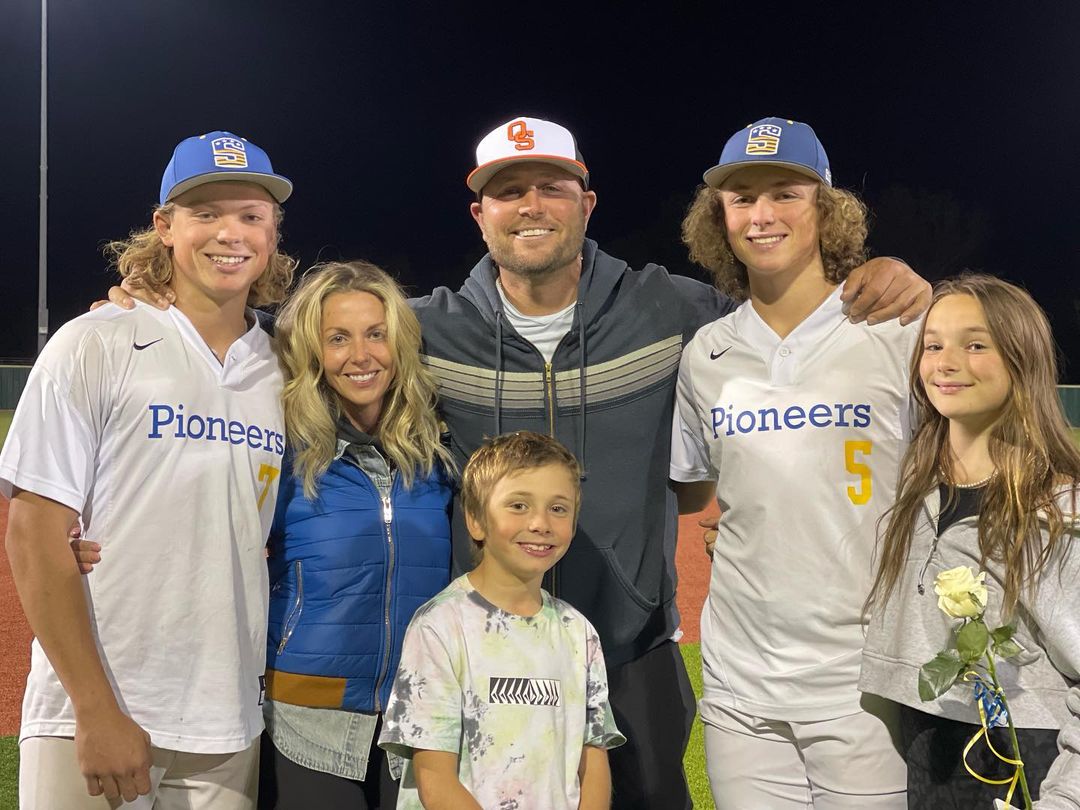 Ethan Holliday, born on February 23, 2007, is also committed to OSU Baseball. Furthermore, he has even represented the US U-15 team.
Gracyn is the only daughter of the family. She was born on the 7th of November 2009.
The youngest member, Reed, is 10-years and certainly the most loved and pampered one.
Holliday Family Are Devout Christians
Matt Holliday, his wife Leslee, and all their children follow Christianity. Matt often expressed how he is part of a Bible study group with his fellow teammates.
On the other hand, his wife Leslee was the leader of another study group including pro-athletes wives. She also hosts a podcast called "Table Forty", where she talks about Jesus and Life.
Furthermore, the kids have also embraced their parents' religious lives. Each of them has something related to Christianity in their Instagram Bio.