The breeze of sports races in the blood of Matthew Tkachuk's family. Unlike him in ice hockey, his younger sister Taryn Tkachuk is a field hockey player.
Taryn Tkachuk is the youngest of three siblings; brothers: Matthew and Brady are both NHL stars. Moreover, her father, Keith Tkachuk, played in the NHL for 18 seasons before retiring in 2010.
Matthew Tkachuk, the sixth overall pick in the 2016 NHL Entry Draft, currently plays for Florida Panthers (2016- now).
In the Panthers, he plays alongside Sergei Bobrovsky, Aaron Ekblad, Sam Reinhart & Brandon Montour, among others.
Throughout these years, with his solid offensive skills & ability to agitate opposing players, Matthew showcases himself as a standout player.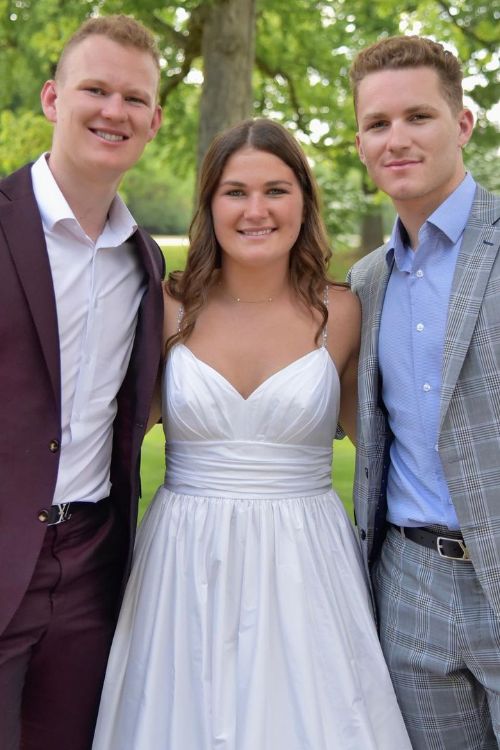 Tkachuk & his brother Brady even represented the United States national hockey team on different occasions.
Matthew led the US to a gold medal in the 2015 IIHF World U18 Championship, while Brady brought a gold medal with the national team in the 2017 IIHF World U18 Championship.
Tkachuk's outgoing personality and his commitment to charitable causes have made him famous off the ice.
He's been involved in many organizations, including the Flames Foundation, which is working to support local charities in Calgary.
Matthew Tkachuk Sister, Taryn Tkachuk
Taryn Tkachuk was born on October 31, 2002, in St. Louis, Missouri. She is 20 years old as of 2023.
Unlike her brothers, she is not into ice hockey but field hockey.
The youngest of Tkachuk siblings, Taryn, went to Villa Duchesne, an independent Roman Catholic school where she showcased her hockey prominence.
She was the three-time Missouri State Champion with the Villa Duchesne, where she attended for four years.
Even more, she led all high school players in the state of Missouri with 135 goals and 361 points.
Currently, Taryn competes in college hockey at University of Virginia, Charlottesville.
There she made her debut in the 2021-22 season against William & Mary on September 3, 2021.
But due to injury, she was limited to nine games & finished the season with three goals and an assist.
As a college sophomore (2022-23), Taryn Tkachuk appeared in 20 games (four starts), scoring four goals & three assists.
Taryn hails from a family with a strong history in athletics. Besides her NHL players, brothers & father, her grandpa, uncle, and cousin have all also been professional athletes.
She has demonstrated her athletic prowess on the field and is a rising prospect.
Matthew Tkachuk's Brother, Brady Tkachuk
Born on September 16, 1999, in Scottsdale, Arizona, Brady Tkachuk currently leads the NHL team Ottawa Senators as its captain/left winger.
The Senators selected him in the first round (fourth overall) of the 2018 NHL Entry Draft behind Rasmus Dahlin, Andrei Svechnikov & Jesperi Kotkaniemi.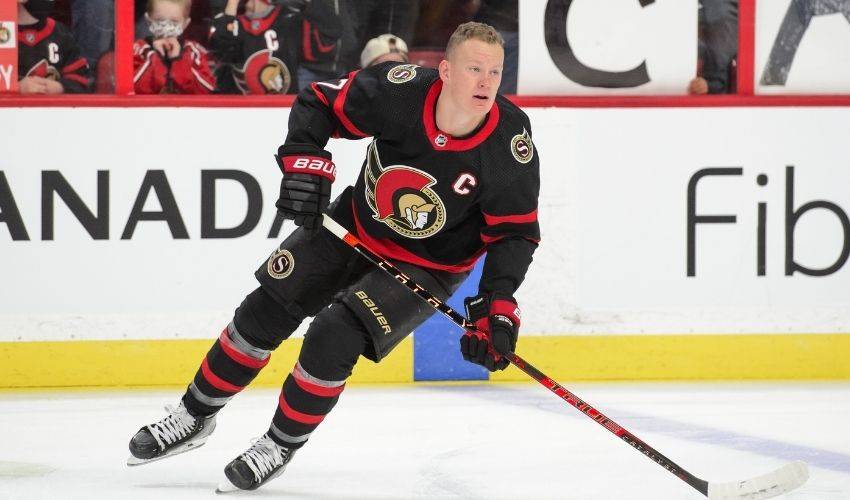 He made his NHL debut and quickly distinguished himself as a gifted and strong forward.
In 71 games in his rookie season, he accrued 45 points (22 goals and 23 assists) for 45 points, placing him fourth in the Calder Memorial Trophy for Rookie of the Year voting.
He also proved himself to be a great offensive player, including the ability to score goals and create chances for his teammates.
In addition to NHL, Tkachuk has represented the U.S. at international events: at 2017 U-18 IIHF's World Cup & 2018 World Junior Ice Hockey Championship.
Matthew Tkachuk's Parents
Tkachuk's parents are Keith Tkachuk and Chantal Oster Tkachuk. He grew up in a family of five with his younger siblings: brother Brady Tkachuk & sister Taryn Tkachuk.
His father, Keith, is a former NHL player who played for teams like Winnipeg Jets, Phoenix Coyotes, St. Louis Blues, and Atlanta Thrashers throughout his 18-year career.
Moreover, he was a five-time All-Star who represented the United States at numerous global competitions, including the Olympics and the World Cup of hockey.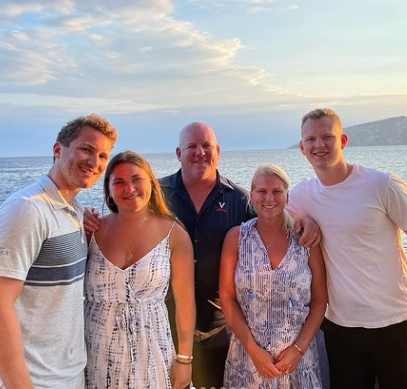 As for his mother, Chantal Oster, nothing much about her is known. But often in an interview, the Tkachuk family mentions that Chantal is the air traffic controller of their family.
Reportedly, Matthew Tkachuk's parents met on a blind date in Winnipeg in 1994 & got instantly connected.
After dating for a few years, they married on February 28, 1997, & have been inseparable ever since.