Kayli Farmer, the girlfriend of baseball outfielder and pitcher Max Clark, is a talented athlete who plays soccer at the college level.
The MLB couple often shares glimpses of their romantic relationship on their Instagram profiles.
It is said that their love story started back in high school when they first met at Vanderbilt.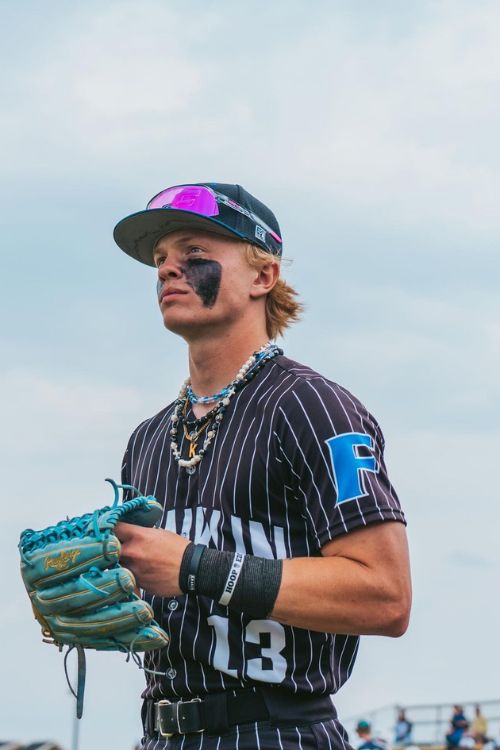 Maxwell Clark is a talented American professional baseball player with exceptional skills as an outfielder and pitcher. As a young child, Clark discovered his passion for baseball and started playing in his local Little League.
Clark attended Franklin Community High School in Franklin, Indiana, where he showcased his skills in baseball as an outfielder and pitcher.
His outstanding performance on the baseball field earned him recognition as the Indiana Gatorade Baseball Player during his sophomore year in 2021.
With his exceptional skills, Clark caught the attention of college recruiters and committed to playing college baseball at Vanderbilt University.
The Detroit Tigers recently selected Clark as the third overall pick in the 2023 Major League Baseball draft.
Max Clark Girlfriend
Max Clark's girlfriend, Kayli Farmer, is a talented athlete and aspiring physical therapist. She is currently playing soccer as a defender and midfielder for the FC Priede Encl football team.
Kayli Farmer has been a member of the University of Dayton Women's soccer team since 2021.
She verbally committed to attend the university, recognizing it as an opportunity to advance her academic and athletic pursuits.
She even expressed her gratitude towards the university for providing her an opportunity to live her dreams.
Before her commitment to Dayton, Kayli attended Greenwood for her middle school years. She later decided to transfer to Center Grove High School for her high school education.
While she was in Center Grove, she aimed to enhance her skills and pave the way for a successful soccer career while also preparing herself academically for a future in physical therapy.
Kayli's soccer journey has been filled with memorable experiences, including competing in the "Final Four" on the national stage and reaching the regional finals.
Although there may have been disappointments along the way, the teammates and competitors she encountered during those moments hold a special place in her heart.
Kayli Farmer Is An Active TikToker
Aside from her athletic life, Kayli is also active on TikTok, where she has gained a following of nearly 5k followers and 14.9k likes.
There, she shares glimpses of her daily life and often creates TikTok videos with her boyfriend, Max, and her younger sister Kendyl.
In one of her recent posts, she hinted at going to prom with her boyfriend, adding an element of excitement to their relationship.
Max And Kayli Are A High School Lover
The MLB couple is believed to be high school sweethearts.
Although the exact details of their relationship have not been officially confirmed, glimpses from their Instagram post suggests that they have been together since 2021.
Kayli has even included Clark's Instagram handle in her bio, indicating a strong bond between the couple.
Their social media presence hints at a genuine and committed relationship.