Megan Lucky, who is known for her quick beer-chugging antics at the US Open, expressed her disappointment on social media after her absence from the Jumbotron this year.
Lucky has gained internet fame over the last two years as a result of her beer-chugging skills, which went viral during the 2021 and 2022 US Open competitions.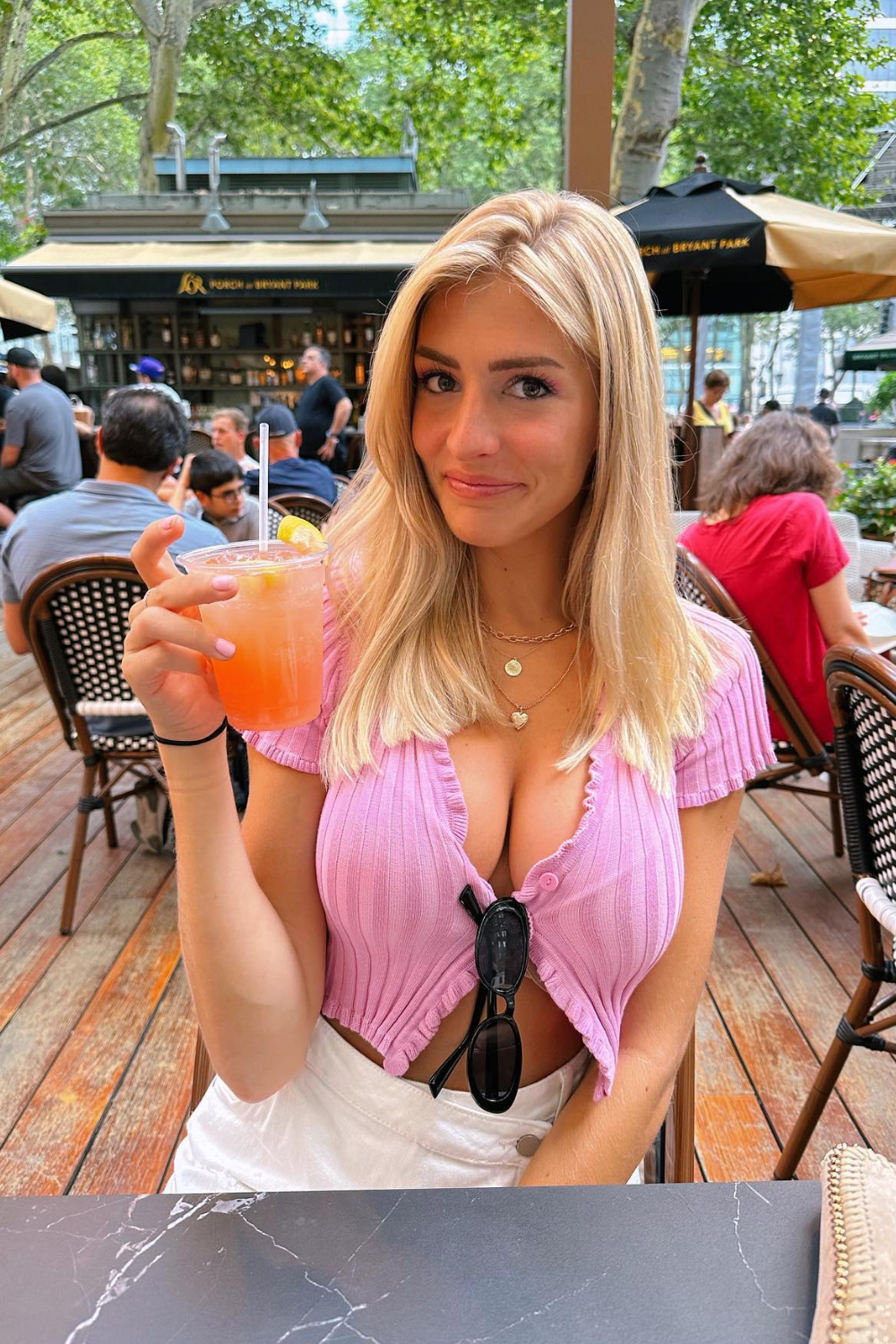 In 2021, Lucky shot to fame after she chugged a pint of beer in less than seven seconds.
The amazing feat happened at Louis Armstrong Stadium during a third-round match between Roberto Bautista Agut and Felix Auger Aliassime.
The tennis fan performed the stunt once more exactly a year later, grabbing the attention of courtside cameras again. This was her impassioned encore.
The US Open even posted about it on social media when she returned the following year, hence, her fame took a toll.
The out-of-the-ordinary behavior quickly went viral on social media and was even featured on ESPN.
Megan Lucky Age And Instagram
Lucky has gained popularity online over the past two years as a result of her beer-guzzling skills.
The viral US Open beer girl and internet sensation is on Instagram under the handle @meglucky53.
With the whooping admirers she gained following the viral beer video in 2021, Megan currently stands with a total of more than 115K followers.
The social media sensation frequently posts about her escapades. She recently uploaded stunning summertime photos from Monmouth Beach Bath, which left her followers in awe.
Megan Lucky has not revealed her precise birthdate and age. However, some online sources suggest she is 27 years old.
Into The Life Of Viral Beer Girl
Megan Lucky is originally from Ridgewood, New Jersey.
The daughter of David and Kimberly Payne Lucky, Megan is accompanied by her siblings: sister, Shannon and brother, Peter.
Regarding academics, the social media personality completed her education at the University of South Carolina with a major in Sports and Entertainment Management.
Currently, Lucky is a certified Yoga teacher and NLP life coach.
She also hosts a podcast called "A Lucky Life," where she amuses her followers with her opinions on life, friendships, and luck.
Moreover, Mega is in a relationship with Andrew Dillinger and frequently posts pictures on her social media handle.
Snubbed By The Camera Crew?
Megan Lucky, the 2021 social media celebrity known for her beer-guzzling videos, encountered a startling turn of events while recently attending the US Open at Flushing Meadows.
As per her Instagram posts, the native of New Jersey visited the Open on Friday. However, she didn't appear on the video board this time.
Megan claimed about the event by posting a video on Instagram that said: "Whoever was in charge didn't want me on the Jumbotron this year."
"I don't know their reasons, they didn't share them with me, but I still had a lot of fun and I'm at peace with it," she added.
Ms. Lucky had previously revealed that she intended to come back for a third year in a row, announcing early last week that Beer Girl would go to Queens.