Michael Olise brother Richard Olise has always followed his brother's path and shares the love of sports with him.
Richard has made his mark as a youth international representing England.
He showcases his talents while playing for Chelsea, the same club that Michael had been a part of in the past.
Born on December 12, 2001, Michael Akpovie Olise is a soccer player renowned for his role as an attacking midfielder or right winger.
Moreover, he adds a dynamic element to his profile by representing France in youth international competitions, underscoring his versatility and international prowess.
Michael currently plays as number 7 for Crystal Palace.
Michael Olise Brother Richard: How Good Is He?
Richard Olise, a promising talent born on September 9, 2004, in London, England, has emerged as a notable figure within Chelsea FC's U21 team.
With a specialization as a Right-Back, Olise showcases his skills in Premier League 2, representing Chelsea U21.
Despite his age 18, he exudes potential and dedication, holding a contract with Chelsea FC that remains active until June 30, 2024.
His impressive abilities have also led him to previous involvement with England's U18 national team, reflecting his ambition and early achievements on the football field.
Richard Olise Growth In The Soccer Career
On January 23, 2022, a report from Tribal Football discussed Chelsea's emerging talent Richard Olise, the younger brother of Crystal Palace midfielder Michael Olise.
Richard prepared his skills with Chelsea's U18s under the guidance of Ed Brands, primarily occupying the role of a fullback.
In an interview with chelseafc.com, Richard shared insights about his soccer journey, tracing it back to his early years in Sunday league soccer and later being scouted by Chelsea at the age of six.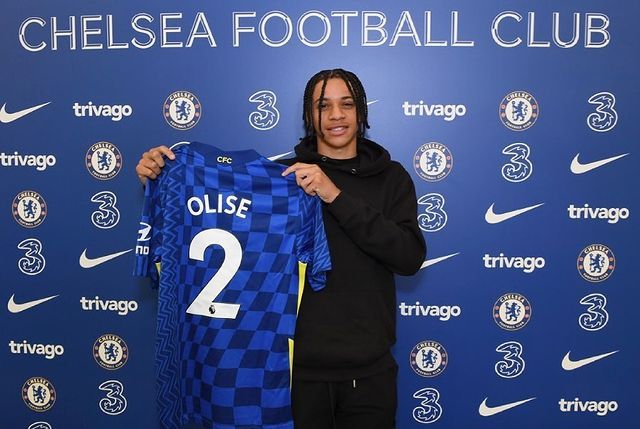 He also expressed gratitude towards his older brother Michael, who now plays for Crystal Palace, for sparking his interest in the sport.
Richard's aspirations include being mentored by Reece James and envisioning improving his crossing ability to become a consistent threat while delivering balls into the goal.
He places emphasis on refining his one-on-one attacking skills, believing that this enhancement would elevate his overall gameplay.
Michael Olise Parents
Born on September 9, 2004, Richard Olise is the youngest member of a family consisting of two boys.
His Nigerian father and French-Algerian mother welcomed him in the West London town of Hammersmith, England.
Alongside his brother Michael, Richard began his soccer journey by enrolling in Arsenal's youth academy.
The brothers have almost three years of gap between them and are rising soccer stars.
Michael Senior Soccer Journey At Crystal Palace
Michael Olise began his senior soccer career at Crystal Palace, signing a five-year contract with the club in July 2021.
He made his Premier League debut as a substitute in September 2021 and later had his full debut in October 2021.
Likewise, in October 2021, he scored his first Premier League goal, becoming Palace's youngest Premier League scorer in years.
In April 2023, Olise became the youngest player to provide three assists in a single Premier League match, and in May 2023, he became the first Palace player to achieve 10 assists in a single Premier League season.
His performances highlight his rapid rise and impact within the team.