Miche Minnies parents have always remained supportive of her career decisions. As a matter of fact, it was her father, David, who introduced her to soccer.
Miche Minnies's name first surfaced in the online world after the comparison between her and the Brazilian Ronaldinho.
Firstly, let us take a look at the career of Ronaldinho's "doppelganger," Miche Minnies.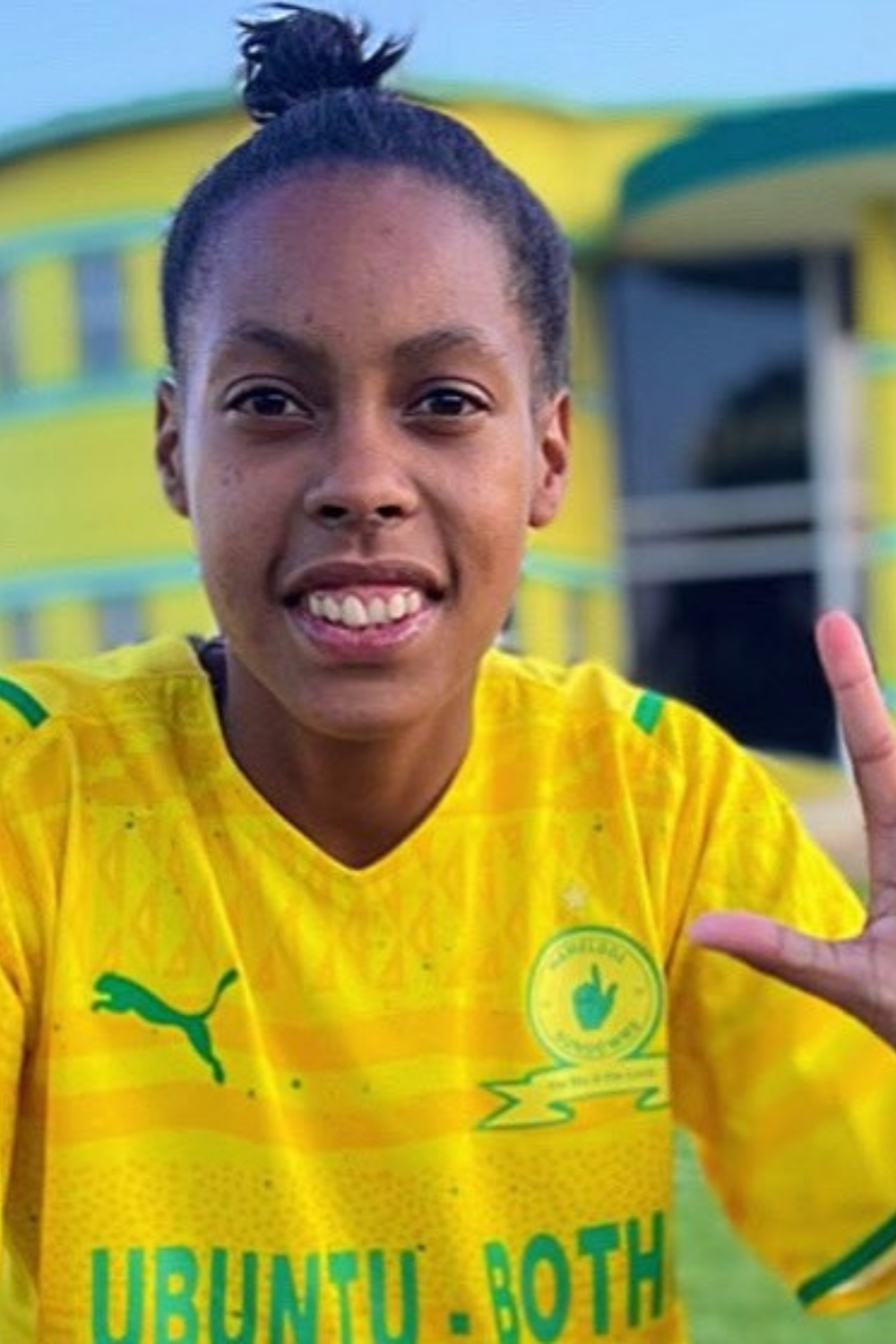 Miche Minnies, a rising star in South African soccer, is making headlines for her talent and strong resemblance to Brazilian soccer legend Ronaldinho.
The 21-year-old plays as a striker for South African side Mamelodi Sundowns.
Moreover, Minnies left Vasco da Gama to join Sundowns, where she had an outstanding debut season, scoring 23 goals across all competitions.
Likewise, she played a crucial role in helping her team clinch the Hollywoodbets Super League title.
Furthermore, her role in carrying Sundowns to the finals of the COSAFA Cup qualifiers and the CAF Women's Champions League doesn't go under the radar.
Miche has represented South Africa in the U17 Women's World Cup, where they faced off against the Brazilian national team.
Miche Minnies Parents: Father David And Mother
Miche Minnies has become a well-known figure in the soccer world. Miche Minnies parents have shown constant support throughout her life.
David, the father, is a soccer coach who has had a significant impact on her career. He introduced Miche to soccer. He was her first coach, teaching her how to play from the age of five.
During Miche's early years, her father was the owner of the team that she played for. According to Miche, it was her father who made her fall in love with soccer.
Unfortunately, in a tragic event on 31st July 2021, Miche Minnies, then 19-year-old, lost her mother to heart complications.
Her mother was a very passionate woman and always helped the community till her last breath.
Minnies's family couldn't afford her mother's burial, so she created a fundraiser. Although the target of fundraising was R 7500 ($392), the player was able to raise only R 5299.91 ($277).
The COVID-19 restrictions in soccer led to her dad being unemployed. Miche then had to face a tough time, losing her mother and going through a financial burden.
A Doppelganger
The internet has gone wild, and the fans are demanding a 'DNA test' due to Miche Minnies's uncanny resemblance to Brazilian Ronaldinho.
Moreover, the comparisons have started to incline as the two were compared in a yellow jersey.
Even though Minnies isn't Ronaldinho's child, the resemblance is almost as good to be true and leaves the fans think.
A person on social media said, "This is Miche Minnies, a South African winger who plays for Mamelodi Sundowns. Ronaldinho needs to explain to us something."