Many women have thrived in a male-dominated society, and only a few have succeeded in proving them they are just as talented as males. Michelle Bonner is an excellent example of such an empowered woman. She is an American journalist and businesswoman.
Michelle has become one of the most significant inspiration sources because of her resilience in building their career.
The beautiful blonde has not only proven her worth via journalism but several other ventures. She joined the ESPN network in March 2005 as a news anchor and occasionally anchored SportsCenter and ESPN's news program.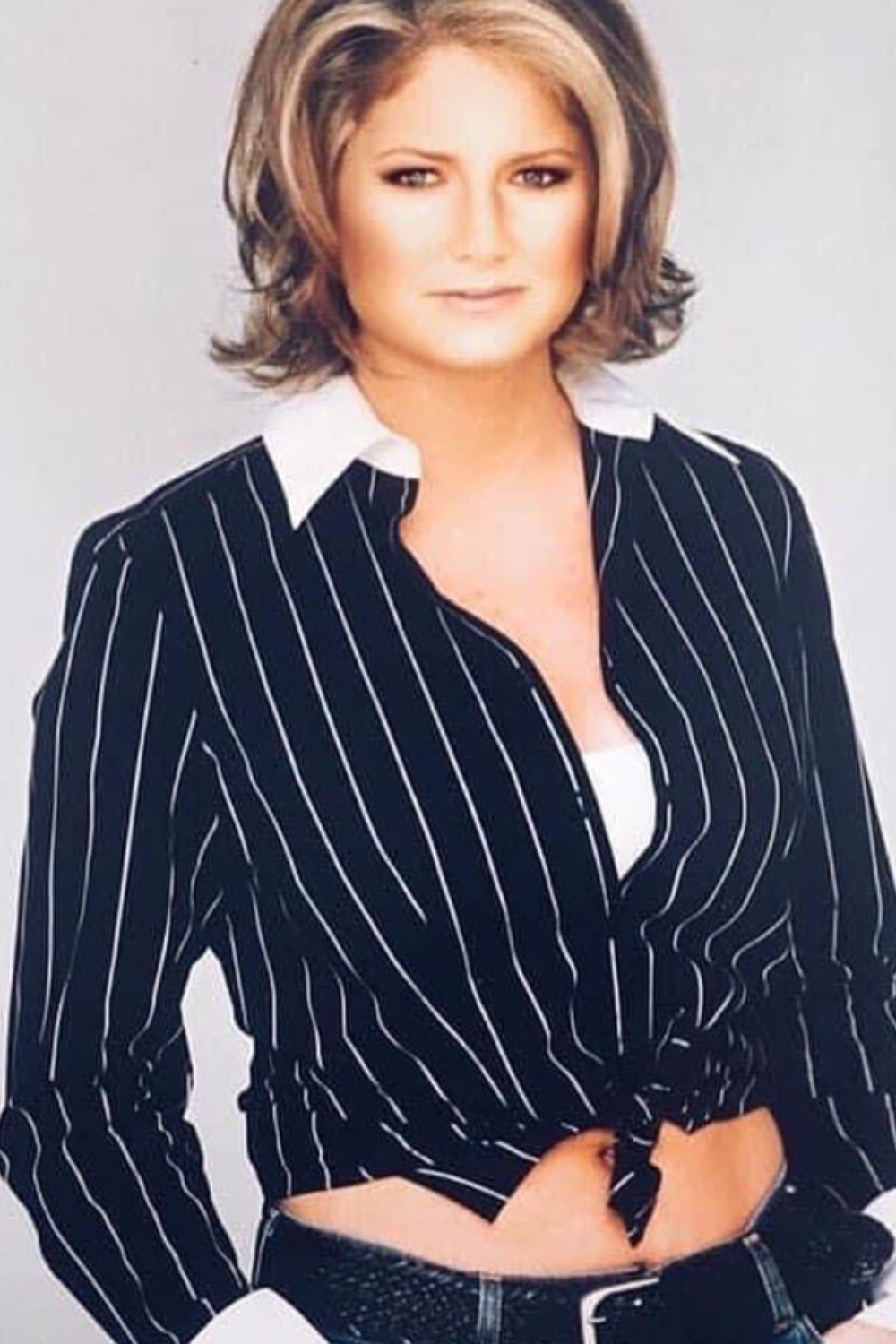 On May 14, 2012, Bonner and ESPN decided to part ways after working for seven years.
She runs her own public relations consulting group as of 2023.
Henceforth, here is everything you need to know about the wondrous woman, Michelle Bonner, and her untold story.
But first, let's dive a little deeper into the life of the fantastic journalist and businesswoman.
Quick Facts
| | |
| --- | --- |
| Full Name | Michelle Bonner |
| Profession | Journalist, Businesswoman |
| Date of Birth | June 6, 1972 |
| Birth Place | Marblehead, Massachusetts |
| Eduaction | Northern University |
| Nationality | American |
| Additional experiences | Volunteer, Chair of the fundraising and communications manager, Director of Marketing, Freelance writer, Adjunct Professor, and many more. |
| Associations | ESPN, CNN, WCVB-TV-New England Patriots, and FOX Sports, |
| Famous Personalities Interviewed | The Rock, Kobe Bryant |
| Achievements | Edward R. Murrow Award for Excellence in Journalism, an Emmy Award for Best Newscast, and three additional Emmy nominations |
| Titled as | 'Lead' Sports Anchor |
| Age | 50 Years Old |
| Relationship Status | Married |
| Childr | Matthew |
| Hobby | Cooking |
| Net Worth | $1 Million-$5 Million |
| Michelle's traits | Fun-loving, Positive Aura, Secret Keeper |
| Social Media | Instagram, Twitter |
| Merch | Books |
| Last Update | June 2023 |
Early Life, Parents & Education
News anchor Michelle Bonner was born on June 6, 1972, in Marblehead, Massachusetts. Information about her family is kept confidential while sharing a few memories with them via social media handles.
She occasionally tweets about her mother and shows how grateful she is for her presence.
Her educational background is pretty impressive, as she graduated from Northern University in 1994 with a degree in Science and literature.
According to Bonner's LinkedIn, she worked for the West Hartford Youth Hockey Association as a fundraising and communications manager for almost two years.
She also served as president of the West Hartford MOMS Club International Chapter for two years, from August 2012 and 2014.
She has further served as a volunteer in a prominent position for various clubs. Besides having several experiences, Michelle also had an impressive and motivating internship period.
Born in an American family, Bonner has kept her personal details hidden despite appearing on television.
Career
Michelle Bonner's career as a journalist was not smooth as she grew up from the bottom. She began her broadcasting career at WCHS-TV as a news producer and fill-in sports anchor in Charleston, West Virginia.
Bonner then worked as the sports anchor/reporter at KRIV in Houston from 1997 to 1989.
She was the main sports anchor at Los Angeles KCOP-TV from 1999 to 2002. The sports anchor was awarded the Emmy award for "Best Newscast" in 2000 and Edward R. Murray Award for Excellence in Journalism in 2001.
Michelle served as the sports anchor for Los Angels from 2002 to 2003. Later, she joined ESPN as a news anchor and occasionally anchored Sportscenter, ESPN's new sports news program.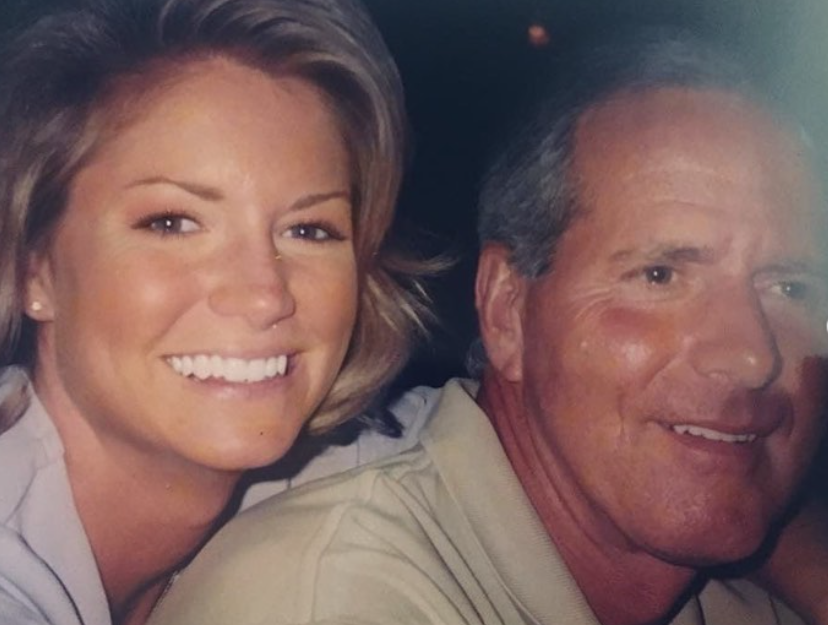 After working for ESPN for seven years, she and ESPN mutually decided to part ways.
Looking at Bonner's LinkedIn, she has endured every tide and high during her career-building period.
Additionally, her ventures allowed Bonner's net worth to grow significantly.
Throughout Michelle's career, she has interviewed some notable names in the entertainment industry, including Kobe Bryant, The Rock, etc.
Correspondingly, Bonner frequently shares several throwback pictures on her Instagram that express her working days with some remarkable reporters.
Furthermore, she runs her own public relation consulting group in 2023.
Net Worth & Earnings
Bonner's net worth is estimated between $1 million-$5 million in 2023.
Her contribution to the media industry has been significant. Besides her assistance, she has generated an impressive sum of money through journalism.
Similarly, the average earnings of a news reporter in the United States is $46,383 per year.
Therefore, it is safe to assume that Michelle Bonner's net worth must have spiked up since the start of her career.
Bonner's houses and other sources of income remain confidential. However, we can assume that the multi-million dollar allows her to live a comfortable life with her family.
Age, Height & Body Measurement
At the time of writing, Michelle Bonner is 50 years old in 2023. She is enjoying every moment of her life, surrounded by family members and loved ones.
Besides having a beautiful life and face, she is fiercely competent at work, never too dull, always got something to do, and is full of ideas. Likewise, her delivery skills, both as a journalist and a writer, are astounding.
The black hair, slender nose, rosy lips, and likable personality blended with her pleasant smile differentiate her from the crowd.
Currently, we might as well believe that Michelle Bonner is one of the most beautiful journalists and businesswomen.
As a Gemini, Michelle is a fun-loving person and a great secret keeper. She is outgoing, fun-loving, and a great person to have an in-depth conversation with.
Personal Life
Michelle Bonner has had a thriving career since the 70s. She also maintains a secret marital life with her partner. However, the name and personal details of her husband are unknown.
She genuinely maintains secrecy despite having a winning career as a businesswoman and a journalist with an impressive year of contribution.
Although Bonner's husband is away from media scrutiny, she occasionally thanks her husband via Twitter for supporting her emotionally and professionally.
The pair share a child. Bonner's son, Matthew, is a frequent face on her Instagram.
The mother-son duo is out on the ground playing and making memories. The committed Boston fan, Michelle Bonner, prefers to call herself a goalie mom.
Besides being a supportive mom, Michelle loves to take her son on vacation to different exotic destinations all around the States.
Further
While mentioning Bonner's secretive nature, she rarely shows her life on social media. Therefore, it is tough to find the whereabouts of the Marblehead, Massachusetts native.
Despite having a word crunch about the award-winning journalist Michelle Bonner, she is a phenomenal person to look up to.
Michelle has overcome every obstacle and enjoyed a victorious career. The former ESPN news reporter is grateful for her achievements and hence is humbled by the support of everyone who helped her rise up.
Therefore, let's hope to see more of Michelle Bonner's life in the coming days.
Michelle Bonner's Loves To Cook
The mother is responsible for maintaining a positive aura in the family. Thus, there's no better way to make a person happy than good food.
Michelle shares a lot of her food pictures on Instagram and loves cooking for her baby boy. Since Matthew is at growing age, she must be cherishing her meal-prep.
Social Media Presence
The American businesswoman is active on several social media platforms like Instagram and Twitter.
Twitter: 1045 followers
Instagram: 203 followers
View this post on Instagram
Popularity
The Golden Mike winner journalist is renowned for her broadcasting career.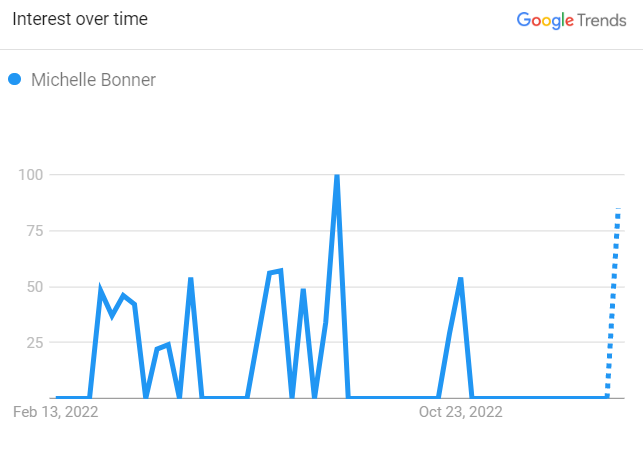 The graph shows her search trend for the past 12 months.
Frequently Asked Questions (FAQS)
Is Michelle Bonner still alive?
The insanely talented journalist is still alive and living a happy life with her family.
What is Michelle Bonner doing now?
Michelle Bonner currently runs her own public relations consulting group.
Did Michelle Bonner receive golden mike?
Michelle Bonner received Golden Mike for "Best Sportscast" and the Associated Press Award in 2001.
Is Michelle Bonner lesbian?
No, Michelle Bonner is not lesbian. As far as we know, she is a straight woman who is happily married to her husband and has a son.