Aside from making a name for himself in the world of sports, Mike Leach kids are the living proof of the loving family that the veteran college football coach built.
Although he passed away untimely, Leach is survived by his wife, Sharon; his children, Janeen, Kim, Cody, and Kiersten; and his grandchildren.
In this article, we will look closer into each of Mike Leach's kids individually, exploring details of their personal lives.
Mike Leach is a well-known American college football coach. The Air Raid guru, Leach, popularized one of college football's most legendary offences.
While executing the air raid, Leach directed the offences using lots of passing to several receivers in a spread system.
Renowned for his success at Texas Tech and Washington State, Leach was a two-time national coach of the year. He also won three conference Coach of the Year awards.
From 2000 to 2009, he became the winningest coach in the history of Texas Tech University.
Likewise, he coached at Washington State University from 2012 to 2019 and at Mississippi State University until he died in 2022.
Mike Leach Kids
Mike and his wife Sharon have raised four remarkable children: Janeen, Kimberly, Cody, and Kiersten.
Each of them has carved their own unique path in life, contributing to various fields with their talents and dedication.
Meet Janeen Clark (nee Leach)
Janeen, the oldest of the Leach children, was born in 1985. She embarked on an academic journey, eventually becoming a respected medical professional.
Interestingly, she followed in her parent's footsteps and attended Brigham Young University. She also lived in the same apartment complex where her parents had lived.
After completing her undergraduate studies, Janeen pursued a Medical Doctor degree at Texas Tech University Health Sciences Center.
Today, Janeen resides in Smyrna, Georgia, where she specializes in Family Medicine, providing crucial healthcare services to her community.
In 2009, Janeen tied the knot with Mike Clark, further solidifying her commitment to family and building a love-filled life.
Even though she is known to be a mother, the exact number of her children is unknown to the public.
Meet Kimberly Leach
Kimberly (Kim) Leach, born in 1989, is the second daughter of Mike and Sharon Leach.
She pursued her passion for education and earned a master's degree in education from Texas Tech University.
Similarly, her dedication to teaching and learning led her to become a reading specialist. She plays a pivotal role in helping students develop their literacy skills.
Reportedly, Kim is also married. However, details of her husband and children are yet to be uncovered.
Meet Cody Leach
Sharon and Mike Leach's only son, Cody, was born in 1996. He chose a path closely aligned with his father's legacy in football.
Cody pursued an undergraduate degree in Kinesiology and Exercise Science from Brigham Young University (BYU), graduating in 2021.
His aspiration for a football coach career emerged as he worked as a Student Athletic Assistant for the BYU football team.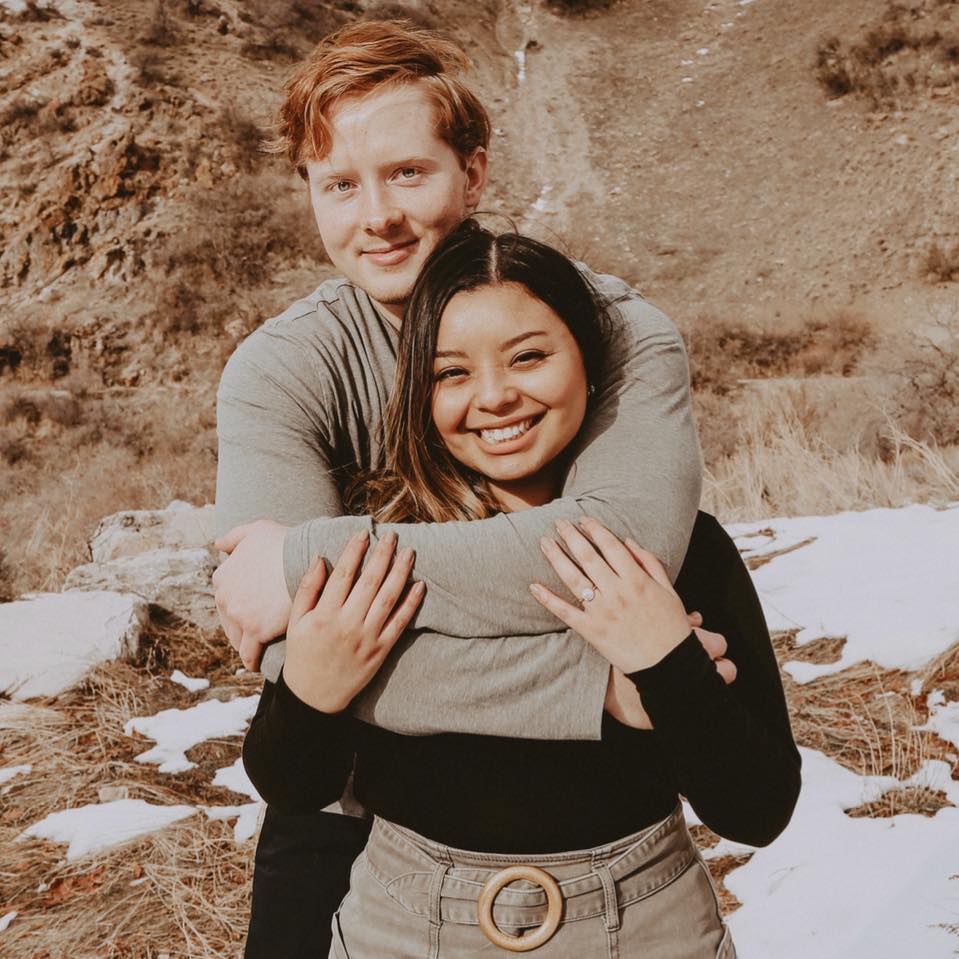 As a student assistant, Leach started off on the defensive side of the ball. He even went to join his father in Starkville in January of 2022 as the two spent the season together.
Cody's passion for the sport and his desire to continue his family's football tradition led him to Hal Mumme's Air Raid certification course.
Evidently, Leach is dedicated to seeing the 'Air Raid' operated in its purest form for years to come. It underscores the influence of his father's coaching career on his life.
In addition, Cody has been married to his lovely wife, Nathaly Barrera, since 2020.
Meet Kiersten Leach
The youngest of the Leach children, Kiersten, was born in 1998. Meanwhile, Kiersten's journey is still a mystery to most of us.
Apart from her few media appearances with her dad, she has limited social media presence. As a result, there is no public information about Kiersten.