Moose Muhammad III is a young American football player who plays college football for the Texas A&M Aggies. The son of a famous American football player Muhsin Muhammad, Moose plays as the wide receiver just like his father.
One of the six children of the NFL superstar, Moose, is debatably the best football player among the younger Muhammads in the family.
According to various sports media outlets, he was a four-star recruit and one of the best prospects in North Carolina at the time of his high school graduation in 2020.
Moose is still going great, and hopefully, he will make it to the NFL one day.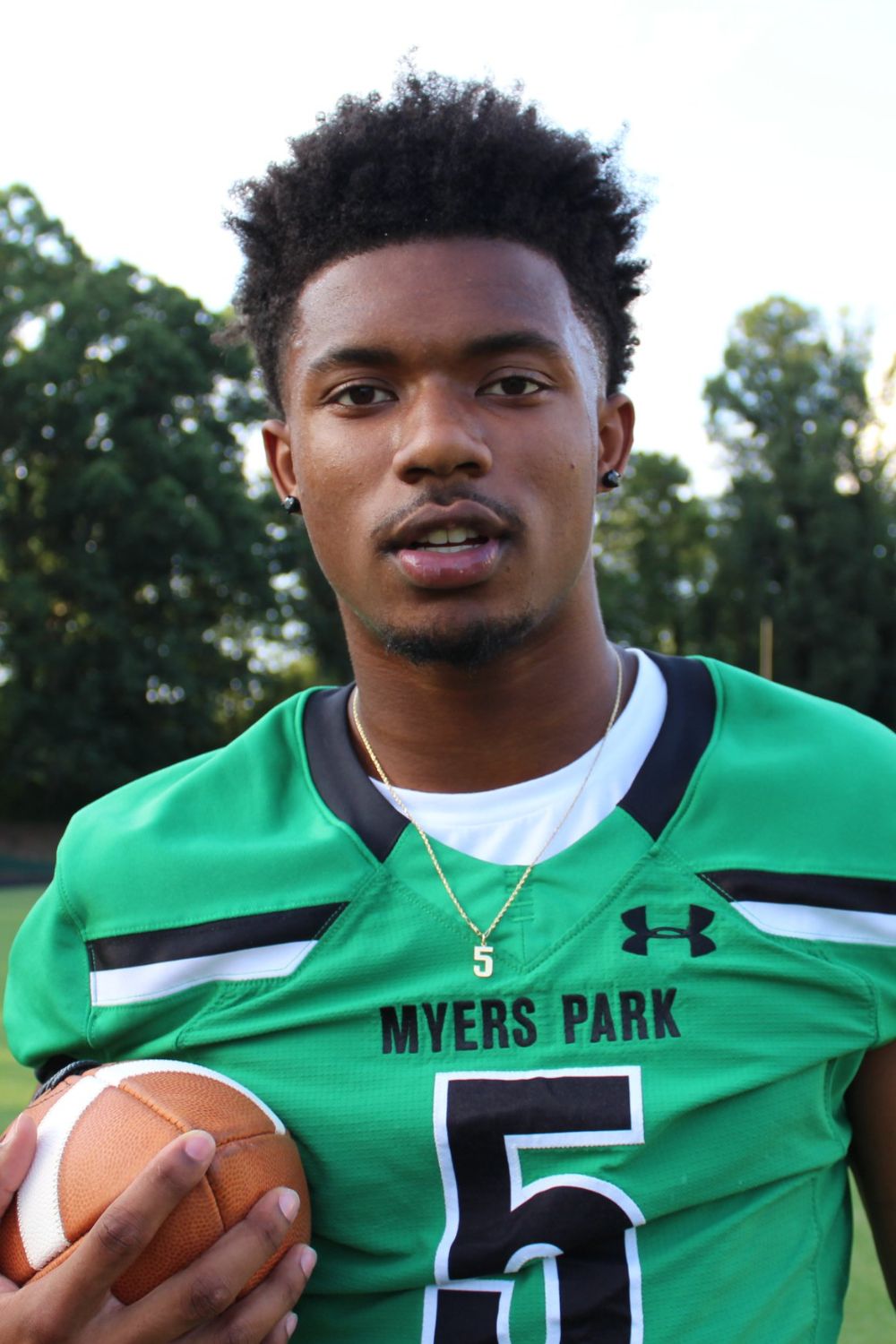 In this article, we shall discuss his early life, his family, his abilities and drawbacks, his father's role in strengthening his career, and everything that NFL fans should know about this future major football league player.
But before we move forward to more important details, let's check out some quick facts about Moose Muhammad III.
Moose Muhammad III | Quick Facts
Full Name
Muhsin Muhammad III
Date of Birth
Not available
Birth Place
Charlotte, North Carolina, the USA
Nick Name
Moose
Religion
Christianity
Nationality
American
Ethnicity
Afro-American
Zodiac Sign
Not available
Age
Not available
Height
1.85 m/6 feet 1 inch/185 cm
Weight
195 lbs./88 kg
Hair Color
Black
Eye Color
Dark brown
Build
Athletic
Father's Name
Muhsin "Moose" Muhammad
Mother's Name
Christa Muhammad
Siblings
Five (Jordan, Journey, Chase, Maddon, and Kennedy)
Education
• Myers Park High School (Charlotte, North Carolina)

• Texas A&M University (College Station, Texas)

Marital Status
Unmarried
Girlfriend's name
Not available
Net Worth
Under review
Social Media
Instagram, Twitter
Merch of Muhsin Muhammad
Mushin Muhammad 2007 Upper Deck Jersey
Last Update

December 2023
Moose Muhammad III | Early Life, Family & Education
Early Life
Muhsin Muhammad III was born to his parents, Muhsin and Christa Muhammad, in Charlotte, Carolina, United States. Besides them, he has five siblings (two sisters and three brothers) in the family.
Muhammad's parents named him Muhsin after his grandfather's name, which made him the third of his name in their family.
In addition, he received the nickname "Moose," which his father's fans had given him for his signature mustache and celebration dance during his active years.
However, he only played in the NFL for five years after Moose's birth.
All the children of Muhsin Muhammad grew interested in sports from a young age.
Since their household was full of little children with minimal age gaps, finding playmates within was not so difficult.
In addition, Muhsin was already retired by 2009 and had started working as a sports commentator and correspondent for TVS such as Fox and Big Ten Network.
So, he watched games and played with his little children whenever he had spare time.
Family & Education
All his children grew up to be excellent sportspersons. The eldest, Jordan, played women's basketball at Princeton University.
Similarly, his other daughter, Chase, played college basketball for Johnson & Wales University in Charlotte.
The second youngest child, Maddon, regularly participates in track and field events at UNC Charlotte.
Moose closely resembles his father among all the children as he shares his name and passion for the same game.
After graduating high school from Myers Park, Moose enrolled in the Texas A&M University in College Station for higher education.
He plays college football for the Aggies and hopes to make a career in the NFL soon.
Muhsin "Moose" Muhammad's Life & Career
Muhsin Muhammad II was born on May 5, 1973, in a Christian household in Lansing, Michigan, United States.
Named Melvin Campbell at birth, his father changed his name to Muhsin after he converted to Islam.
Young Muhsin was interested in soccer as a kid and was almost sure he would turn his passion for the sport into a booming professional career.
However, as time passed, his focus shifted to football, and fortunately, he thrived.
In addition to those two sports, Muhammad was proficient in basketball and track events.
He played high school football for Waverly High School in Michigan before he joined Michigan State University to play college football and pursue higher education.
However, he was good in linebacker and running back positions other than wide receiver during those days.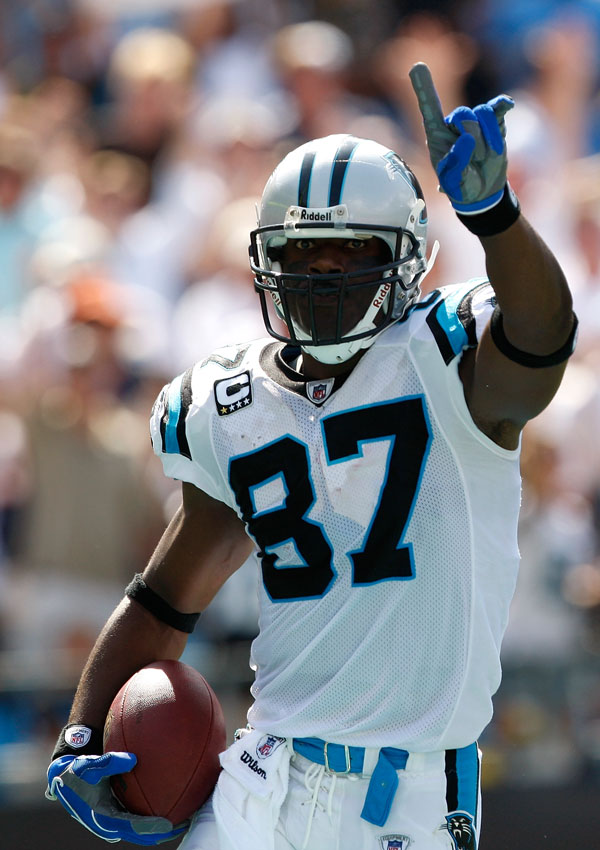 Muhammad started his professional career in 1996 after the Carolina Panthers chose him as the 43rd overall pick in the NFL draft.
He spent about thirteen years with two NFL teams and eventually retired in 2009.
In his lengthy NFL career, Moose won many personal accolades and awards, including the NFL receiving yards leader and receiving touchdown leader.
In addition, he appeared in two Pro Bowls games and was named First-team All-Pro in 2004.
Now that his son has decided to follow in his footsteps, Muhsin wants him to be more successful than him.
He never won the NFL title ever in his life but wishes to see his son make it to the NFL and win the championship in his lifetime.
Click here to learn about Parris Campbell, an American football wide receiver who has been playing for the Indianapolis Colts of the National Football league (NFL) since 2019!
Moose Muhammad III | Age & Body Measurements
Regarding Moose's birthdate, there is no reliable information on the Internet. However, his college profile in the year 2022 clearly states that he is 21 years old.
Moving on to his body measurements, Muhammad looks slim and fit and currently weighs around 195 lbs. Likewise, he stands 1.85 meters (6 feet 1 inch) tall.
Moose Muhammad III | Career
Moose attended Myers Park High School in his hometown, where he played high school football.
He preferred playing as a wide receiver, the position in which his father played his whole life, and improved significantly under the guidance of the head coach, Scott Chadwick.
In his high school career, Moose had a great learning experience, and his stats got better with every new season. As a senior, Muhammad had 17 touchdowns and covered 1,270 yards.
After graduation, Moose received scholarship offers from various universities, but he eventually enrolled at Texas A&M University in College Station.
He played only three games in 2020 and remained a redshirt freshman that year.
In 2021, as a freshman, Muhammad appeared in eight games and recorded four touchdowns.
He is still with the Aggies and is set to have a great sophomore season this year.
Famous NFL defensive lineman for the Carolina Panthers, Derrick Brown, is regarded as one of the top drafts picks and possibly the best defensive lineman. Learn about him here>>
Does Moose Have a Girlfriend?
The young Muhsin is a pretty handsome and charming guy. In addition, he always remains cheerful, wears a beautiful smile, and is very friendly.
So, the young wide receiver has many guys and girlfriends from his school and college.
However, there is no information if he is romantically involved with anyone.
As an emerging football talent, Moose already has many female fans who have crushes on him. But, his main intention at present is to focus on strengthening his career.
For that reason, Moose is currently very busy upgrading his football skills and spends hours in gym and practice sessions. Hence, it is almost certain that he does not have a girlfriend.
Social Media Presence
Instagram: @moosemuhammad5
Twitter: @MooseMuhammad
Frequently Asked Questions (FAQS)
What is Moose Muhammad's real full name?
Moose Muhammad's full name was Melvin Darnell Campbell Jr. But, his father changed his name to Muhsin after converting to Islam in 1997. He was just four at that time.
What jersey number does Moose Muhammad III wear?
Moose Muhammad III wears jersey number 7 for his college team, Texas A&M Aggies.
You may also like to learn about Skylar Thompson, an American football quarterback from Missouri for the Miami Dolphins of the National Football League (NFL)!