People who follow the NBA will know all about DeMarcus Cousins and his hot-headed temper. However, not many know about his significant other, Morgan Lang.
It's unknown when Cousins and Lang started dating. However, right after college, she moved to Sacramento, California, to be with Cousins, who was picked by the Sacramento Kings as the fifth overall pick in the 2010 NBA Draft.
Unlike many other celebrity wives, Morgan is an independent woman who runs her own boutique called Body Lang. Her friends and family supported her in setting up her own clothing venture.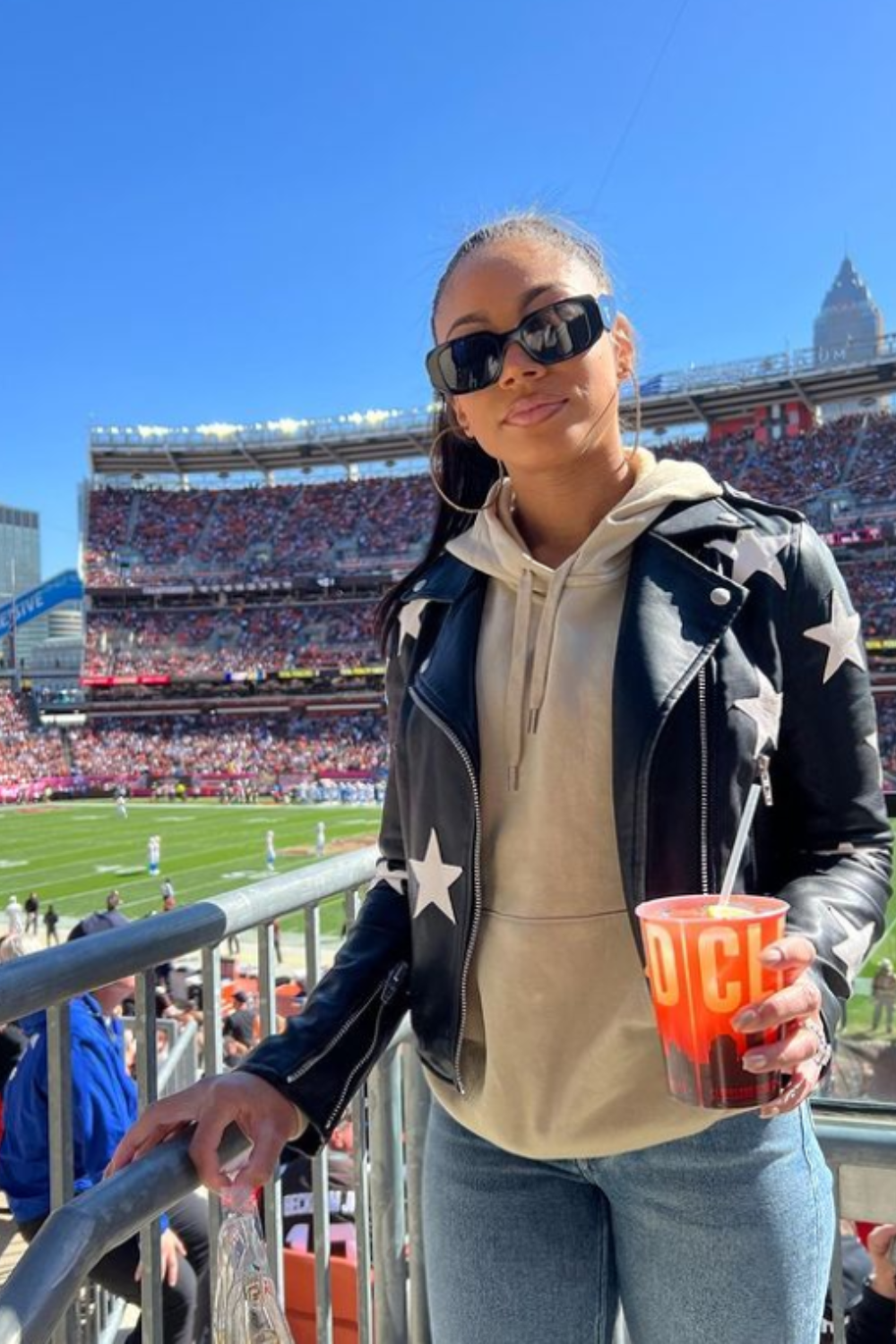 A look at her social media profile shows that Morgan models the outfit herself. As an entrepreneur, she has amassed a net worth of $1 million as of 2023.
In this article, we will try to cover all the details related to her career, net worth, and personal life. So, stick the article to the end.
But before that, let's take a look at some quick facts.
Morgan Lang | Quick Facts
| | |
| --- | --- |
| Full Name | Morgan Olivia Lang |
| Birth Date | September 19, 1990 |
| Birth Place | Mobile, Alabama |
| Religion | Christian |
| Nationality | American |
| Ethnicity | African-American |
| Education | LeFlore Magnet High School, Alabama State University |
| Horoscope | Virgo |
| Mother's Name | Tracy McDade-Bunn |
| Age | 33 Years Old |
| Height | 5'1″/1.58 m/158 cm |
| Weight | 45kg/99 lb |
| Hair Color | Black |
| Eye Color | Brown |
| Build | Hour-Glass |
| Marital Status | Married |
| Spouse | DeMarcus Cousins |
| Children | Four; Amir, Vana, Luca, and Quin Cousins |
| Profession | Entrepreneur |
| Organization | Body Lang Boutique |
| Established Date | 2017 |
| Net Worth | $1 Million |
| Social Media | Instagram |
| DeMarcus Cousins Merch | Boogie Comedy Slam, A documentary |
| Last Update | November 2023 |
Morgan Lang | Early life, Family, & Education
Morgan Olivia Lang was born to her mother, Tracy McDade-Bunn, and her father on September 19, 1990, in Mobile, Alabama.
The entrepreneur grew up with his two brothers and two sisters. However, their name and personal details are still unavailable on the internet.
Morgan attended LeFlore Magnet High School for her high school education and graduated in 2009.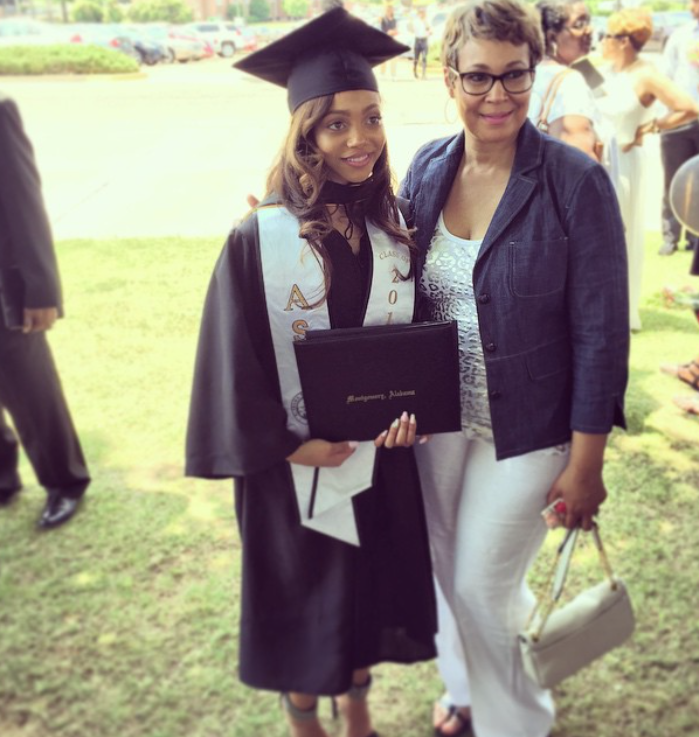 As for her college, she attended Alabama State University and graduated with a degree in social work in 2015. Not to mention, DeMarcus also posted an Instagram story celebrating his lover's graduation in 2015.
Morgan Lang | Career
Morgan is the founder of the popular online clothing line Body Lang. She created the start-up back in 2017 and has been running all the operations single-handedly.
Talking more about her boutique, Lang sells bodysuits, dresses, jumpsuits, and many more items through the store's website and Instagram.
And the tagline for the boutique store is "no words, just body language."
Morgan often models for her brand and posts them on her Instagram. Besides that, there is not much information on her personal life.
DeMarcus Cousins
Anyone who follows the NBA knows who DeMarcus is. But, for those who don't, Cousins is a professional basketball player who last played for Denver Nuggets. He is a four-time All-Star and a 10-season veteran of the NBA.
Nicknamed "Boogie," DeMarcus played college basketball for the Kentucky Wildcats, where he was All-American in 2010. The Sacramento Kings drafted him as the 5th overall pick in the 2010 NBA Draft.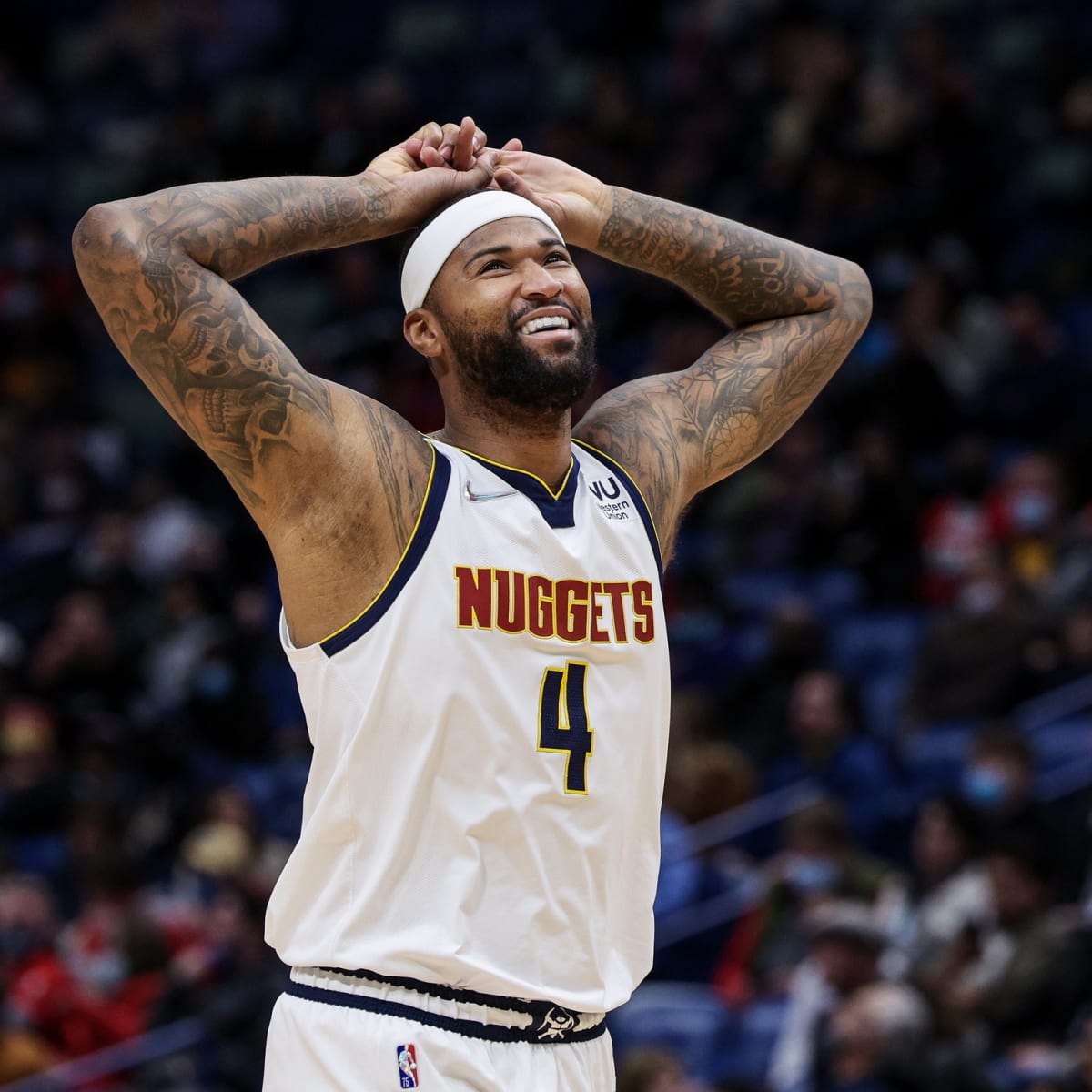 Since then, DeMarcus has played in 654 games averaging 19.6 points, 10.2 rebounds, 1.1 blocks, and 3.0 assists per game.
Cousins has played for several NBA teams like Sacramento Kings, New Orleans Pelicans, Los Angeles Clippers, Golden State Warriors, Houston Rockets, Milwaukee Bucks, and Denver Nuggets.
Is DeMarcus Cousins Still Playing For The Lakers?
On July 6, 2019, DeMarcus signed a one-year deal with the Lakers in the hopes of landing his first NBA title. But, sadly, Cousins tore his ACL in an off-season pickup game in August.
Consequently, he did not make a single appearance this season. Hence, the Los Angeles Lakers waived him on February 25, 2020.
The Lakers won the NBA that season and had Cousins' name imprinted on their championship rings.
Morgan Lang | Age, Height & Body Measurements
Having been born in the year, 1990 makes Lang's age 33 years old in 2023. Likewise, she celebrates her birthday on the 20th of September.
Lang falls under the sign of Virgo. The Virgo people are known to be humble, self-effacing analytical, orderly, and careful.
Morgan is an American by nationality and hails from African-American ethnicity.
The American entrepreneur has a slim body and stands at 5'1″/1.58 m, and weighs 45kg/99 lb.
On the other hand, her spouse, DeMarcus, stands at a towering 6'10"/2.08 m and weighs 270 lb/122 kg. Hence, there is a huge difference between the pair when it comes to their body size.
Morgan Lang | Net Worth & Salary
As of 2023, Morgan has a net worth of $1 million accrued from her clothing line named Body Lang. She has been involved in the clothing business since 2017.
Unfortunately, Lang has not disclosed her yearly earnings at the moment.
On the other hand, her husband, Cousins, earned an annual salary of $683k with the Denver Nuggets in 2022.
What Is DeMarcus Cousins' Net Worth?
DeMarcus earns a hefty sum of money from NBA. Notably, he earned $18 million during the 2017-18 season with the New Orleans Pelicans.
Talking about Cousins' career earnings, he has earned $89.4 million during his 10 seasons in the NBA.
DeMarcus has a net worth of $37 million in 2023.
Besides, his sponsorship deals with KT Health, Under Armour, and Puma also contributes to his massive net worth.
DeMarcus has a collection of lavish cars, which he regularly flaunts on his social media profiles.
DeMarcus Cousins | Wife & Children
To answer all your queries in short, yes, DeMarcus is married to his long-time girlfriend, Morgan Lang.
The two tied the knot on August 24, 2019, at St. Regis Atlanta in Georgia. Likewise, the theme of the wedding was Millennial-meets-old-Hollywood and was planned by Lily V Events.
Talking about the bride, Lang wore a beautiful gown designed by Daughter of Nonyelum, which stole the show.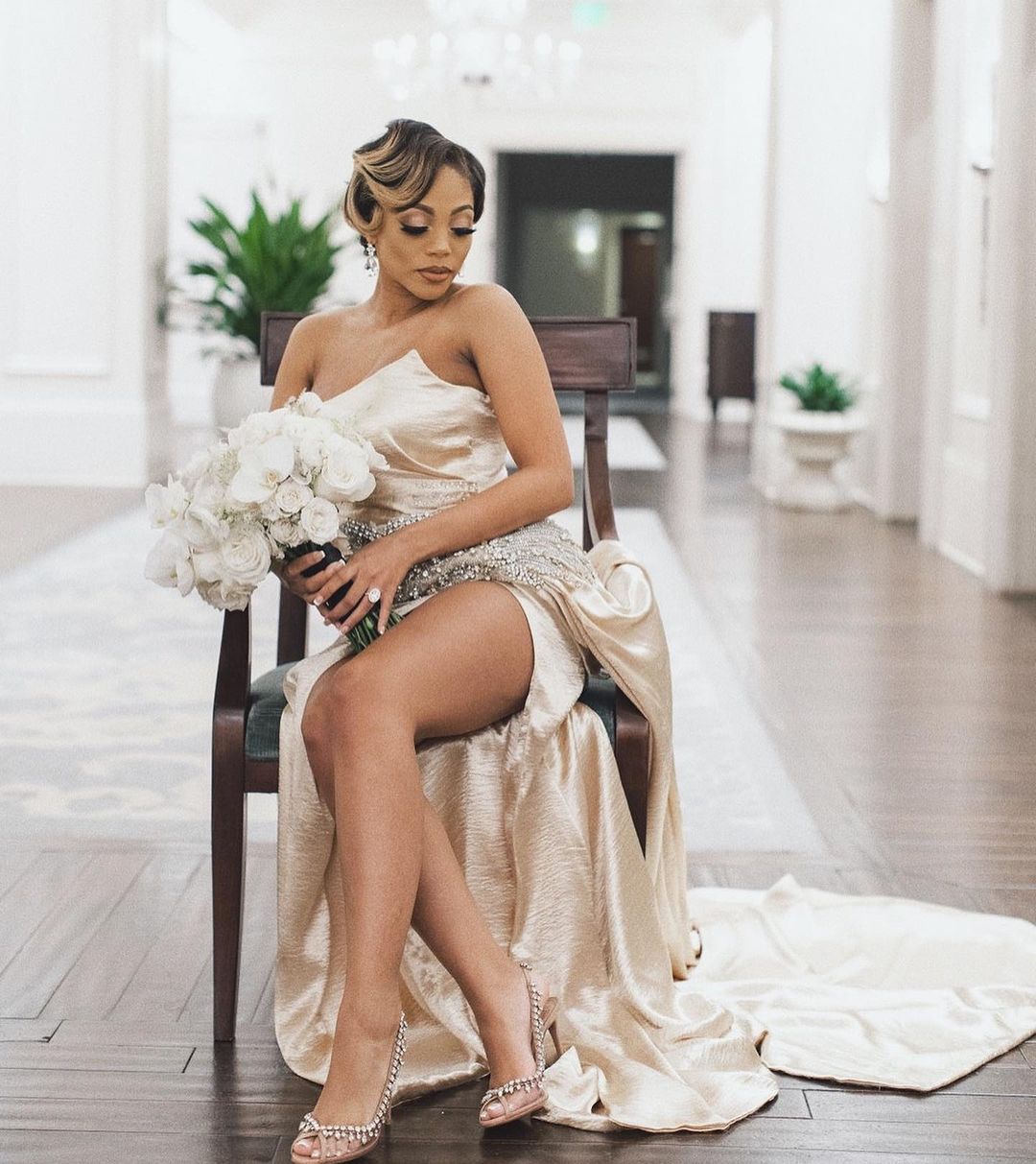 Some A-list celebrities present at the ceremony were Cousins' fellow Alabaman and NBA point guard Eric Bledsoe.
In fact, Bledsoe was one of the groomsmen along with Washington Wizards point guard John Wall and DeMarcus' brother, Jaleel Cousins.
Besides them, Draymond Green, Shaun Livingston, Anthony Davis, Matt Barnes, Quinn Cook, and Andre Iguodala were also present on the joyous occasion.
In November 2019, DeMarcus and Morgan welcomed their first child a baby boy, and they named him Luca Cousins.
They also have another child named Quin Cousins.
Not to mention, DeMarcus has two children from his previous relationship, a son named Amir Cousins and a daughter named Vana Cousins. DeMarcus had these children with a woman named Chrissy West.
Morgan Lang | Social Media Presence
The American entrepreneur is only active on Instagram and goes by the name @mor_guhn. Her social media post mostly includes pictures of her husband and four children.
Instagram: 12.8k followers
Moreover, Morgan also runs Instagram for her boutique at @shopbodylang.
Morgan Lang | Popularity
The American entrepreneur is mostly renowned as the wife of NBA player DeMarcus Cousins.
The graph shows her search rate over the past 12 months.
Frequently Asked Questions (FAQS)
Do DeMarcus Cousins and Morgan Lang have a kid?
DeMarcus and Morgan Lang have two kids named Luca and Quin Cousins.
What high school did Morgan Lang go to?
Both Morgan Lang and DeMarcus Cousins attended LeFlore Magnet High School and graduated in 2009.