Nothing is more important to a golfer than achieving hole-in-one when it comes to golf. This is a dream achievement in every golfer's career. So, today we have compiled the list for golfers with the most hole-in-ones on tour.
To elaborate, one must hit a tiny ball into an equally small hole 300+ yards away. Call it impossible. To achieve this, only talent isn't enough; one needs a bit of luck too.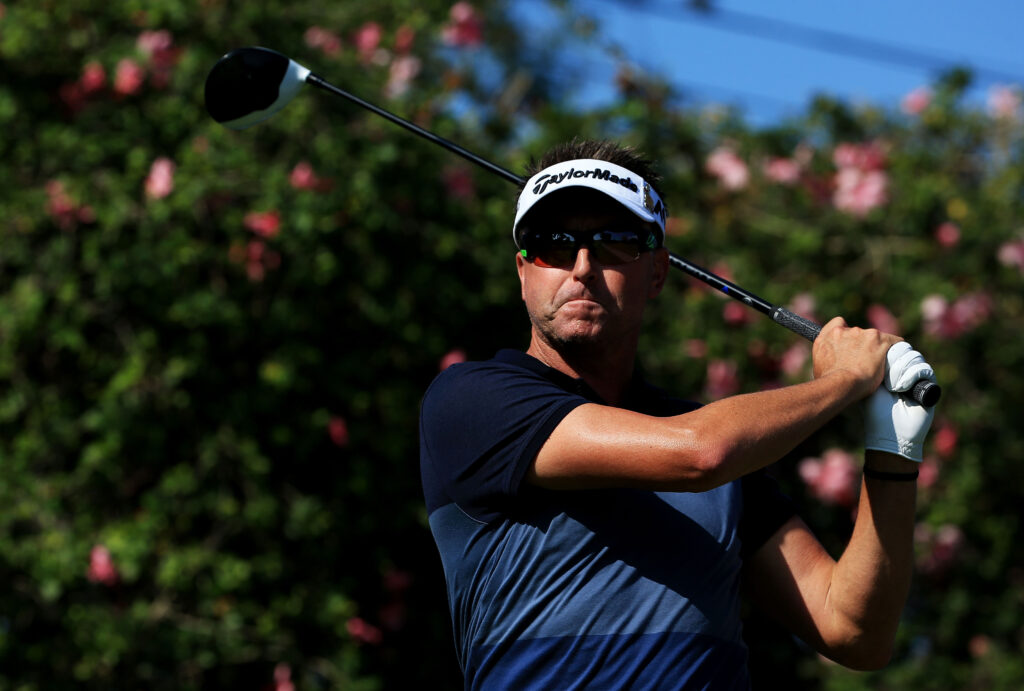 So, we will be discussing these awesome golfers who successfully attained one of the biggest feats a golfer could dream of.
12 Golfer with Most Hole in Ones on PGA Tour
So, here's a quick look at today's ranking.
| | | |
| --- | --- | --- |
| S.N. | Name | Country |
| 12 | Charles Howell III | USA |
| 11 | Gibby Gilbert | USA |
| 10 | Greg Chalmers | Australia |
| 9 | Willie Wood | USA |
| 8 | Lanny Wadkins | USA |
| 7 | Corey Pavin | USA |
| 6 | Bob Tway | USA |
| 5 | Scott Hoch | USA |
| 4 | Gil Morgan | USA |
| 3 | Hubert Green | USA |
| 2 | Hal Sutton | USA |
| 1 | Robert Allenby | Australia |
12. Charles Howell III
Number of aces achieved: 6
Nicknamed the Chucky Three Sticks, you would have already guessed how he was in his prime. However, the nickname itself describes how Charles Howell was during his youth.
Plus, Charles is also featured in the top 15 golfers ranking. Similarly, he was ranked 9th in the 2002 PGA Tour money list.
Besides, he is also known as the most consistent player on tours as he has achieved over 90 top-ten finishes throughout his career. Not to mention, he has bagged around 38 million dollars from the sport.
In his most recent PGA tour in 2018, he had around 3 victories.
<<<15 Best Golfers of all Time>>>
11. Gibby Gilbert
Number of aces achieved: 6
Ranked 11th on the most hole-in-ones on tour ranking, Gibby Gilbert is an American professional golfer who has won multiple tournaments on different tours.
Inspired by his father, Gibby started playing golf at the age of 13. But, he only started playing professionally in 1965. And followed this, he joined the PGA Tour in 1967. Plus, he started working at Hillcrest Country Club as an assistant professional in 1966.
Besides his wins, Gibby has always found himself helping young golfers develop their skills in the sport. Also, he has been making annual appearances for the Tennessee PGA's Junior Gold Academy since 1973.
During his free time, Gilbert likes to go hunting and fishing. But, most importantly, Gibby's name is in the Tennessee Sports Hall of Fame and the Tennessee Golf Hall of Fame.
10. Greg Chalmers
Number of aces achieved: 6
The second Australian player on this list, Greg Chalmers, is a professional golfer with one of the most hole-in-ones on tour.
Playing mainly in the PGA Tour of Australasia and PGA Tour, Greg is a two-time victor of the Australian Open. Similarly, in 2016, he also won the Barracuda Championship. It only took him four years to earn his PGA Tour card.
Guess what happened next? He sank in 6 aces following his attainment of the PGA Tour card. Nevertheless, he mostly seems to shine when he's playing in Australia because most of his achievements were achieved in his home country.
9. Willie Wood
Number of aces achieved: 7
Sharing the same name with the most famous Green Bay Packer's legend, Willie Wood is an American professional golfer with his own story.
Starting his professional career in 1983, Willie most notably hit 7 holes-in-one. In addition, Willie also claimed victory in one tournament in 1996.
Although he wasn't as prominent as an adult, he slowly aced his way to the top on his Championship Tours, just like during his Junior division. Willie still plays golf to this day.
8. Lanny Wadkins
Number of aces achieved: 7
Ranked as golfers with one of the most hole-in-ones on tour, Lanny Wadkins is the 8th ranking professional American golfer.
Not just this, Wadkins was also ranked as one of the top 10 golfers in the Official World Golf Ranking for 85 weeks. However, if Arnold Palmer wasn't there to influence Wadkins, wonder if Wadkins would have been what he is today.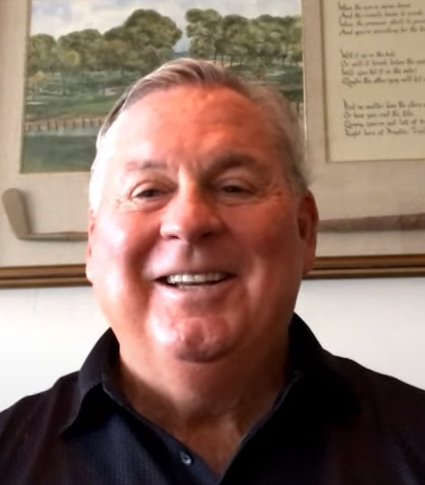 After all, it was Palmer who provided a scholarship to Wadkins for attending Wake Forest University. Following this, Wadkins repaid Palmer by barely defeating him in the Sahara Invitational on his 2nd year as a professional.
From then on, Wadkins became very successful and also went on to win the 1977 PGA Championship.
7. Corey Pavin
Number of aces achieved: 7
Corey Pavin is a professional golfer from America. Moreover, this professional is currently on the PGA Tour Champions, playing multiple PGA Tours.
Not to forget that this legend spent more than 159 weeks in the top 10 Official World Golf Ranking? Out of that, the most prestigious was when he ranked 2nd in the June 1996 ranking.
In addition, Pavin won 15 events during the PGA Tour, followed by his crowning of the 1991 Player of the Year award, not to forget his major victory in the 1995 U.S. Open.
Likewise, Pavin has six other victories in other professional international golf events. As a result, he is the winner on five continents.
<<<Top 12 Hottest Women Golfers>>>
6. Bob Tway
Number of aces achieved: 7
With 7 hole-in-ones, Bob Tway is the 6th ranking golfer with the most hole-in-ones on tour.
Not to mention, this American professional golfer has won multiple tournaments, including eight PGA Tours. Plus, how can we forget that he spent 25 weeks in the top 10 spots of the Official World Golf Ranking?
In addition, during his rookie years, he was a big name who won the PGA Championship and became the Player of the Year.
How can we forget his iconic shot where he most impressively shot escaping a sand trap straight into the 18th hole. This shot is considered one of the best hits in PGA Tour history.
5. Scott Hoch
Number of aces achieved: 7
It seems Americans dominate the golf community because our number 5th also happens to be an American professional golfer. Besides, he also represented the States in the Ryder Cup in 1997 and 2002.
However, even with bad lucks and a difficult attitude, the golfer Scott Hoch was once known for "winning" a Least Popular Golfer poll. So imagine how he must have felt.
As upsetting as it sounds, Scott did not let it define him. Because he slowly started rebuilding his reputation with a couple of impressive wins. How can we forget his 7 impressive aces throughout his PGA career?
Without it, he wouldn't have made it to the most hole-in-ones on tour listing.
4. Gil Morgan
Number of aces achieved: 8
With a total of 8 hole-in-ones, Gil Morgan is easily the 4th ranking player in the most hole-in-ones on tour listing.
Moreover, this American professional is a golfer and a Doctor of Optometry.
Talking about his golfing career, Morgan went on to win seven PGA Tour events between 1977 and 1990. Here, he had one of the top five finishers.
Similarly, in 1978, he won the PGA Tour World Series of Gold. This was the most notable achievement of his career.
Besides, he was known for playing these tournaments without practice.
Also, in his Champion's Tour in 1996, he secured 25 wins; out of this, 3 of his wins went in the senior majors.
<<<Top 25 Richest Golfers in the World>>>
3. Hubert Green
Number of aces achieved: 8
The last score in single digits, we have Hubert Green. Ranking 3rd in the most hole-in-ones on tour ranking, Hubert is an American professional golfer with 29 professional wins.
In addition, he also has two other major championships on his win list; the PGA Championship of 1985 and the U.S. Opens of 1977. Not to forget, he is also the World Golf Hall of Famer of 2007.
However, in one of the games in 1977, the police informed Hubert about a death threat made towards him during the Open Championships. Unfazed by this, Hubert went on to finish the tournament third. From this point onward, his career bloomed like never.
2. Hal Sutton
Number of aces achieved: 10
One of the only two existing professional golfers with 10 hole-in-ones, Hal Sutton is easily one of the top players with most hole-in-ones on tour record.
Talking about his career, Sutton is an American professional playing on the PGA Tour Championships. He has achieved 14 victories, including his PGA Tours, major championships, 1983 Tournament Player, and PGA Championships.
He was the Player of the Year, most notably, winning the 1983 PGA Tour. Unfortunately, the early 90s went on a bit slower. However, Sutton received another Player of the year in 1994.
1. Robert Allenby
Number of aces achieved: 10
In a ranking dominated by the Americans who knew an Australian would ace all records. Yes, Robert Allenby, the golfer with most hole-in-ones on tour.
Besides Sutton, Robert is the only other player with 10 hole-in-ones recorded. It doesn't stop here because, given the age and outstanding plays, it might not be long for him to hit another hole-in-one to top all rankings.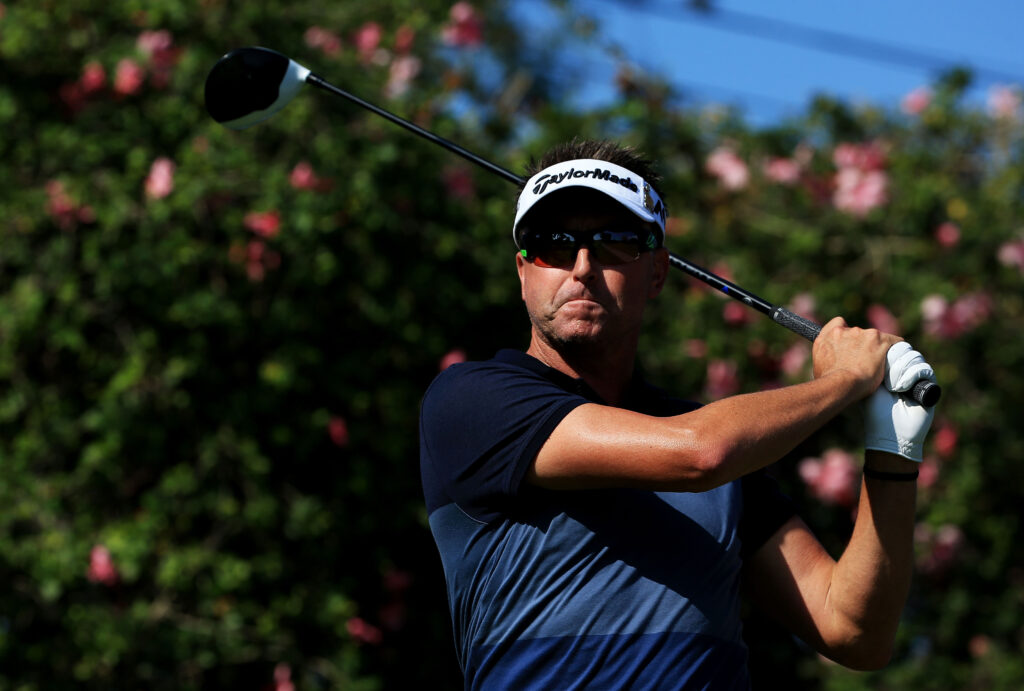 However, successes like these aren't a new thing for Robert because he is the same rookie player who won the Australasia Order of Merit. Imagine winning such a prestigious title during your rookie years.
In addition, Robert doesn't just sit around playing home games; he travels all across the world playing series.
Conclusion
Most of the golfers mentioned here are aged gentlemen, but age didn't stop them from getting aces. Nor did it stop them from spreading their charisma and knowledge. This is what makes them soo special and among the best.
The golfing community respects these individuals for what they have achieved and done.
So, who's your favorite golfer? Is it Tiger Woods? Let us know if we guessed it wrong.