We are back with the most searched topic, "Most Decorated Athlete Ever." There are countless sportspeople, but the best athletes have more medals and have more records than others.
Even though athletes always play to win, sadly, they don't always win. Ability to win also separates the legends from normal players.
Also, no one remembers the 25th ranked tennis player. But, we remember the number 1.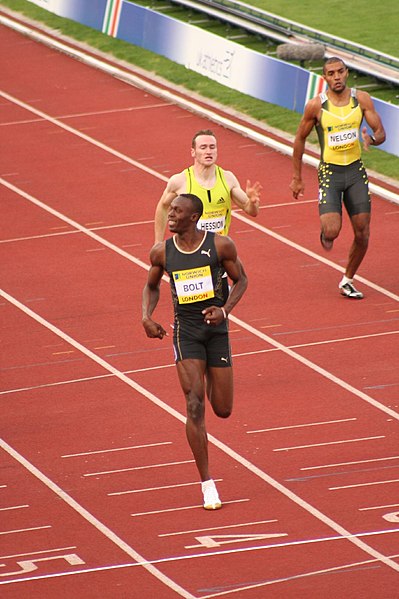 The fans spend hours debating on the internet about who's the most decorated athlete. So, today in this list, we'll be talking about the athletes with the highest medals and trophies.
15 Most Decorated Athlete Ever
We have also included players who have won the most medals in Olympics. The reference for the list is taken from Business Insider.
| | | |
| --- | --- | --- |
| S.N. | Name | Olympic Medals |
| 15 | Dara Torres | 12 |
| 14 | Sawao Kato | 12 |
| 13 | Bjørn Dæhlie | 12 |
| 12 | Birgit Fischer | 12 |
| 11 | Paavo Nurmi | 12 |
| 10 | Jenny Thompson | 12 |
| 9 | Ryan Lochte | 12 |
| 8 | Takashi Ono | 13 |
| 7 | Edoardo Mangiarotti | 13 |
| 6 | Ole Einar Bjorndalen | 13 |
| 5 | Boris Shakhlin | 13 |
| 4 | Nikolai Andrianov | 15 |
| 3 | Marit Bjorgen | 15 |
| 2 | Larisa Latynina | 18 |
| 1 | Michael Phelps | 28 |
15. Dara Torres
At 41, people plan for retirement and go through midlife crises. But, unlike others, Dara Torres was representing her nation at the age of 41.
She represented the U.S. at the Olympics on five different occasions. Dara Torress participated in the Butterfly and Freestyle category in swimming.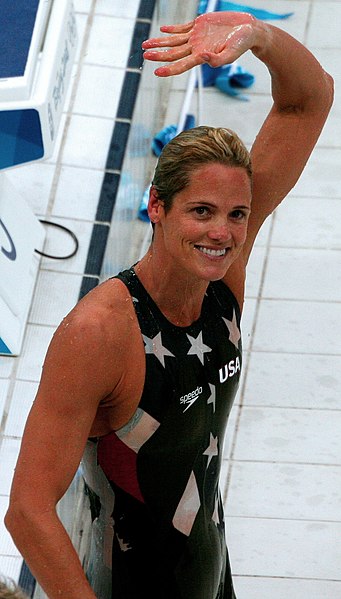 She won four gold, four silver, and four bronze medals. Therefore, she ranks in the top three female swimmers of all time in swimming.
Apart from that, she has won at least a medal in her every Olympic outing. That's a consistency only the most decorated athlete has.
14. Sawao Kato
Over the years, Japan has produced top-quality athletes. That's why Japan is one of the successful countries in the Olympics.
Sawao Kato is a former gymnast who won eight Olympic gold medals. As a result, he is one of the most decorated gymnast athletes of all time.
The Japanese athlete swept most medals during the 1968 and 1976 Olympics. Currently, there are only ten athletes with at least eight gold medals in Olympics.
Even at the elderly age of 76, he looks incredibly fit. Sawao Kato retired at the age of 31.
<<<6 Strongest Skate Deck For Newbie And Pro>>>
13. Bjørn Dæhlie
The highly decorated athlete is also treated as a celebrity in their country. One such example of a celebrity Olympian athlete is Bjørn Dæhlie.
Bjørn won 8 gold medals in his Olympic career as a skier. In total, he won 12 medals in Olympics.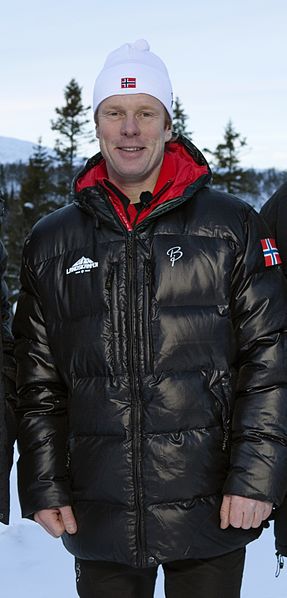 One of the reasons for his high performance is his natural ability to use more oxygen. Most efficient athletes have oxygen consumption up to 90 ml/kg/min. However, Bjørn has oxygen consumption up to 96 and even can go up to 100 ml/kg/min.
His naturally gifted ability helped him to be a great athlete. Apart from that, he's also a successful real estate and fashion tycoon.
12. Birgit Fischer
The remarkable aspect of the Olympics is that it comprises different types of sports. Canoe racing is not a very popular sport around the globe.
Yet, that didn't stop Birgit Fisher from winning eight gold medals in the Canoe sprint. She played in the Olympics from 1980 to 2004.
During her career, she represented both East Germany and now Germany. She won three gold and a silver medal for East Germany.
Apart from that, Birgit also holds a unique record for being both the youngest ever and oldest ever canoeing champion. Birgit was 18 years old when she won her first gold, while she was 42 during her last.
11. Paavo Nurmi
The current generation of athletes has better physical infrastructure. They also are more diet and exercise conscious.
During the 1920s, the athletes didn't have proper training facilities. Therefore, it's pretty incredible that Paavo Nurmi won nine gold medals in his Olympic career.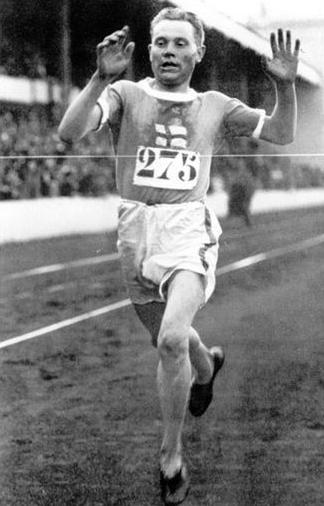 Paavo was the champion in 10,000 meters, 5,000 meters, team cross country, and individual cross country categories. No one defeated him in 10,000 meters and cross country events.
During the 1924 Olympics, he won the 1500 and 5000 meters race within an hour gap. Not only that, he set the world record in both events. That's some stamina.
10. Jenny Thompson
In swimming, the United States has produced some of the best players of all time. Both the most decorated male and female swimmer athletes are from the USA.
Jenny Thompson is the most embellished female swimmer of all time. She began her Olympics journey in 1992.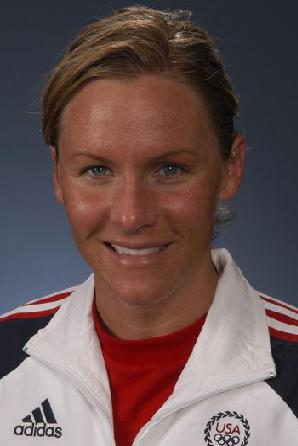 Even though there were a lot of expectations, her performance during her debut Olympics was lackluster. But, she won two gold in team events.
In the next Olympics, Jenny Thompson made a comeback as she won bronze in the 100-meter freestyle. Again, she was integral in the victory at team freestyle relays.
Read more about the Top 12 Best Swimmers of All Time
9. Ryan Lochte
Yet, another highly decorated athlete swimmer from the USA is Ryan Lochte. Ryan participated in the backstroke, freestyle, and individual medley in the Olympics.
Over his Olympics career, he won six gold medals and three silver and bronze medals. Currently, he has the world record in the 200 meters individual medley category.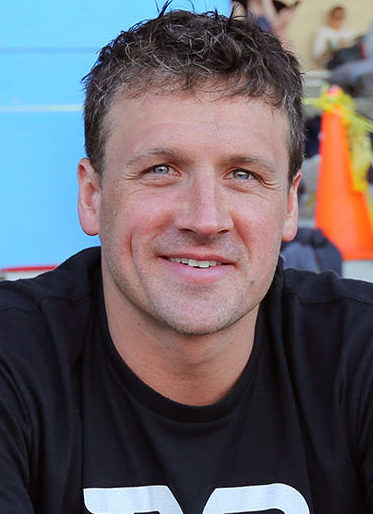 Apart from that, he also won the World Swimmer of the Year award in 2013. However, despite being a great swimmer, he remained in the shadow of another great Micheal Phelps.
Find out Who is Ryan Lochte's Wife?
8. Takashi Ono
Over the years, Japan has consistently produced great gymnasts. Maybe, it's due to the country's history of martial arts and other games.
Takashi Ono is one of the best gymnasts of all time. He participated in four Olympics and won medals in almost every Olympics.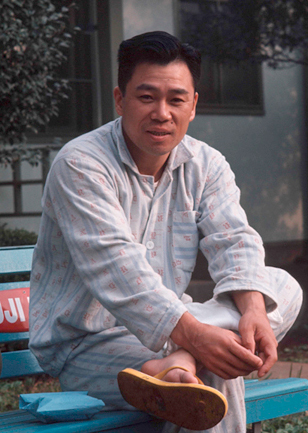 He won five gold, four silver, and four bronze medals in these appearances. In the 1964 Tokyo Olympics, he took the Olympics oath representing Japan.
The International Gymnastics association included him in the Gymnastics Hall of Fame in 1998.
7. Edoardo Mangiarotti
Fencing can be called modern sword fighting. Even though it's not a very popular sport, it has produced one of the most decorated athletes in the Olympics.
Edoardo Mangiarotti's first Gold medal in the Olympics came in 1936. Nazi Germany organized the Olympics. Italy won the team epee event by defeating Sweden.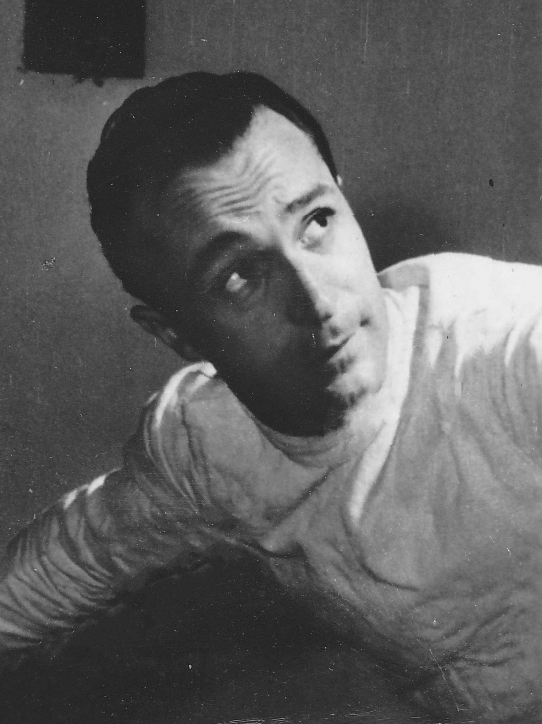 But, he had to wait till 1952 to win a gold medal in the individual category. In his career, he bagged six gold medals. Similarly, he won five silver and two bronze medals in the Olympics.
6. Ole Einar Bjorndalen
Biathlon is one of the most interesting sports which combine other sports in the Olympics. Of course, there are events such as triathlon where players have to swim, cycle, and run.
Biathlon, on the other hand, combines cross-country skiing and rifle shooting. Ole Einar Bjorndalen is the undisputed champion of biathlon.
In his Olympics career, he has won 8 gold medals. Overall, he has won 13 medals in the Olympics.
For his records, he is nicknamed 'The King of Biathlon.' Martin is also the most successful biathlete at the Biathlon World Champions.
He has won almost twice the medals as any other biathlete.
6. Boris Shakhlin
During the twentieth century, the Japanese dominated gymnastics. Boris Shaklin and Nikolia Andrianov were the only athletes who could defeat the Japanese gymnasts.
Boris Shakhlin was the most famous gymnast in the 1960s. The Russian gymnast won gold medals at three successive Olympic Games.
He began training for gymnastics at the early age of 12. Later, in 1956 he made his Olympic debut.
The gymnast won a total of 13 medals in his Olympic career. Even though he was fit, he suffered from a heart attack at the age of 35.
After that, he retired from gymnastics. In 2002, he was included in the International Gymnastics Hall of Fame.
4. Nikolai Andrianov
Boris Shakhlin had the record for most Olympic golds by a gymnast for almost a decade. Nikolai Andrianov broke Brois's record and became the undisputed gymnastics champion in the 1980 Olympics.
The Russian gymnast was interested in gymnastics from his school. He dominated the gymnastics world in the 1970s.
In the 1976 Olympics alone, he won seven Olympics medals. He won four gold, two silver, and a bronze medal during the Olympics, making him one of the most decorated athletes of all time.
A single Olympic turned Nikolai into an all-time legend. Similarly, he won four World Championships and nine European Championships.
3. Marit Bjorgen
Cross-country skiing is a popular sport in Nordic countries. As a result, these countries dominate the Olympics in cross-country skiing.
The most decorated athlete among them is Marit Bjorgen. She has won eight gold, four silver, and three bronze medals.
Marit Bjorgen makes skiing look easy. The skier has to race for more than 20 kilometers. We all wonder how she does it, mainly because she has asthma.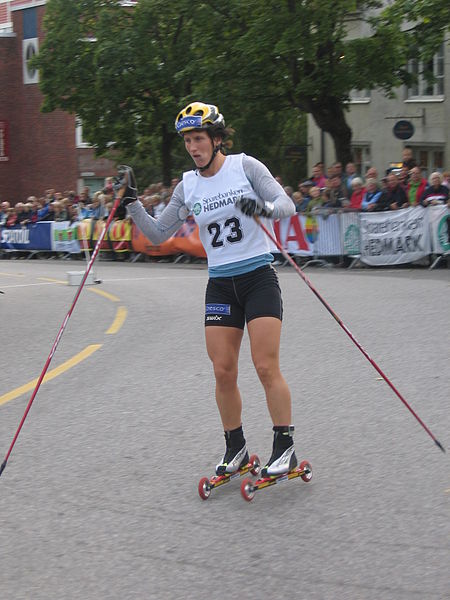 In fact, she had a disappointing start at the Olympics due to bronchitis. As a result, she had to wait till 2010 to win her first Olympic gold medal.
Marit won her first gold medal in the 10km sprint. She has participated in five Olympics till now.
Marit Bjorgen holds the record for the highest number of medals in the Winter Olympics.
2. Larisa Latynina
The second-most decorated athlete of all time is Larisa Latynina. She won a total of 18 medals in her Olympic career.
Her life story seems like a movie script. Larisa was born to a poor family in Russia. Her father was killed while battling the Nazis at the Battle of Stalingrad.
Larisa first wanted to become a ballet dancer. However, she joined gymnastics after her choreographer migrated from her hometown.
She won her first Olympic gold at the age of 21. The artistic gymnast has won a total of nine gold medals, five silver, and four bronze in her career.
1. Michael Phelps
It's no surprise that the most decorated athlete of all time is Michael Phelps. He crushes every other competitor.
Michael has won 28 medals, which is 10 more medals than his competitors. Most players dream of winning 10 medals in the Olympics. There are countries that haven't won 28 medals in the Olympics.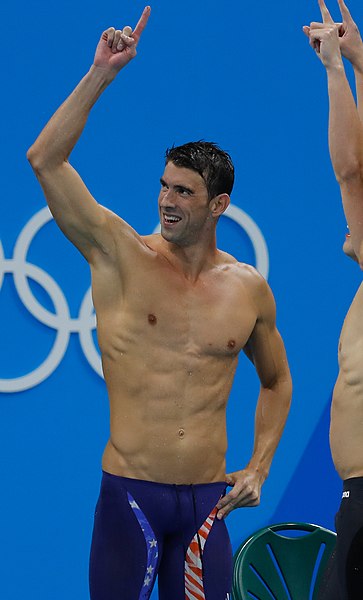 Phelps also holds the record for the highest number of golds, i.e., 23. Similarly, he has the highest Olympic gold medals in individual events (13) and Olympic medals individual events (16).
He has participated in the butterfly, individual medley, freestyle, and backstroke. Michael has won medals in every Olympics since the 2004 Athens Olympics.
Conclusion
Who's your favorite athlete? Please tell us in the comments.