Noami Osaka is not retired but has taken a break from her professional career as she was expecting a child with her boyfriend, Cordae.
Before the 2023 Australian Open, Osaka announced her withdrawal from the championship following her pregnancy.
As she announced in her withdrawal message, she intended to return to professional tennis in 2024.
Moreover, the pair welcomed their baby daughter in July 2023, and Osaka is wholly focused on her fitness journey.
Naomi Osaka is a Japanese professional tennis player who achieved world No. 1 singles ranking on January 28, 2019.
When she was three, her family moved from Japan to Elmont, New York, to live with her grandparents.
Osaka started playing tennis at an early age and was coached by her father, who had little experience as a tennis player.
She started playing in the ITF Women's Circuit without competing in any junior tournaments. In September 2013, she turned professional and qualified for her first WTA Tour main draw at the 2014 Stanford Classic.
The former No.1 tennis player won the first WTA singles title at the Indian Wells Open and has seven singles titles to date.
Her win at the US Open against one of the greatest tennis players, Serena Williams, was the most memorable.
Moreover, the four-time Grand Slam singles winner revealed she took a break from tennis to take care of her mental health and to start a family.
Noami Osaka Husband: Cordae Is A Rapper
The professional tennis player is not married, and Cordae is not her husband but a boyfriend. Additionally, Cordae is the father of her newborn child.
Osaka's boyfriend, Cordae, is a Grammy-nominated rapper and has already released his second album, Bird's Eye View.
Moreover, he is a supportive boyfriend and has been with his tennis player girlfriend throughout her challenging mental health journey.
Additionally, the couple also revealed that the Emmy-winning artist wasn't a big fan of tennis and started to watch tennis after dating Naomi.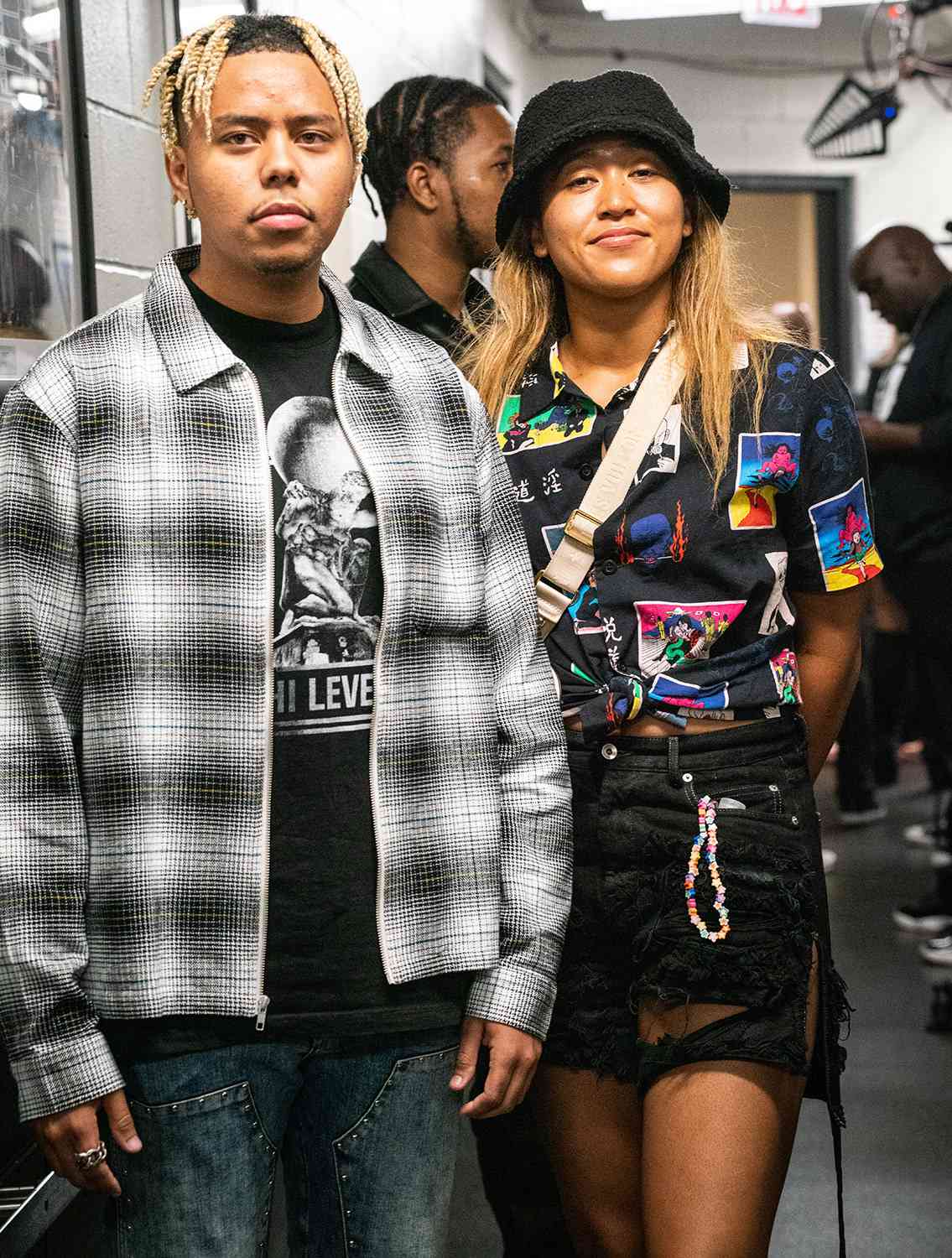 The pair went to the LA Clippers game for their first date in 2019 and kept a low profile about their relationship for the first year.
There were also rumors arising about the breakup of the rapper and Naomi. However, proving all the rumors wrong, the pair announced shocking news, which was a strong testament to their relationship.
In January 2023, Osaka revealed that the former No. 1 tennis player and her boyfriend were expecting a child.
In July 2023, the pair welcomed a baby girl, Shai, whose name was revealed while Cordae performed at Canada's Calgary Stampede.
"My daughter Shai was just born a couple days ago, so I dedicate this performance to my baby girl Shai," he said. "Love you, I'm going back home."
Cordae And Naomi Like To Keep Their Relationship Private
In an interview with GQ, Cordae discussed their relationship and their choice to keep it mostly private.
He emphasized the importance of maintaining the sacredness of a relationship, revealing that they had been dating for nearly a year before going public.
Although they have kept their relationship private, the couple has a lot of admiration for each other.
Naomi appreciates the support from her boyfriend. Despite his busy schedule, she also mentioned how Cordae flew out to be with her during the 2020 US Open.