Nick Chubb doesn't have a wife and hasn't revealed much about his dating life in recent years. The Cleveland Browns running back keeps his private life out of the public limelight.
The last time there was any news about Nick Chubb and his dating life, he was a rookie. And that too, wasn't a good one, with the NFL star having just suffered a heartbreak.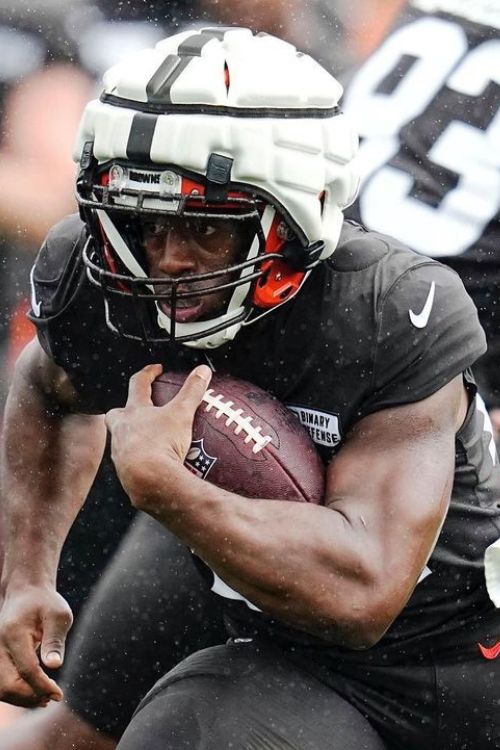 Chubb had broken up with high school sweetheart Laci Shaw as he headed for the draft. After the breakup, Nick hasn't been seen with anyone, nor has he been linked romantically.
With Chubb notorious for keeping himself away from social media, we might not even know if he is dating someone until his significant other doesn't post about them.
The running back suffered a season-ending injury in the loss to the Pittsburgh Steelers. The injury was so gruesome ESPN decided not to show the replay of it.
With their star player gone, the Browns are looking for options, with the names of Kareem Hunt and Cam Akers topping the list.
Nick Chubb Wife: Is He Married Or Dating Anyone?
Nick Chubb doesn't have a wife and isn't married. The NFL star also hasn't given any hints he is seeing someone currently.
Chubb is one of the NFL players who doesn't keep himself as active as others on Instagram. But we can't tell with certainty that he isn't dating anyone, as his last public relationship was back in 2018.
The Cleveland Browns running back, Nick Chubb, split with his high school sweetheart, Laci Shaw, in 2018. The couple had been together since their days at Cedartown High School.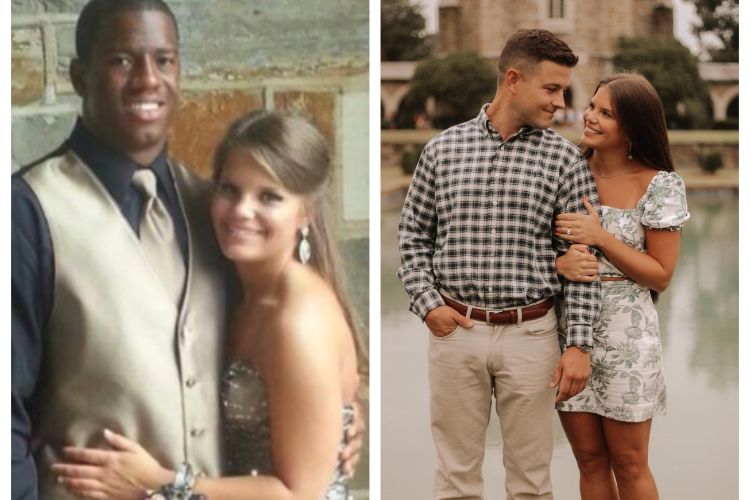 The couple began dating in 2010 when they were 15, with Laci revealing the information on the birthday post she shared for Nick on his 20th birthday. The two dated throughout college, with the former couple attending the University of Georgia.
Things started going downhill for the couple after Nick was drafted into the NFL. But since then, the two have moved on in their lives.
Nick has earned massive success in the NFL and continues to keep his dating life a private matter. Laci works for Smith + Nephew Media and recently got engaged to her long-time boyfriend, whom she dated right after Chubb.
On September 18, 2023, Laci shared a series of photos as she shared the exciting news of her engagement with Carson Googe. It isn't known whether the former flames ended their relationship on a good note, but what matters is that they are now happy in their respective lives.
Nick Chubb Parents Henry, And Lavelle Chubb
Nick Chubb's parents, Henry and Lavelle Chubb, raised four kids in Cedartown, Georgia. The family has a long and proud history with Chubbtown, a town founded by freed slaves.
Chubbtown was founded by Nick's ancestor, John Henry Chubb, after the Civil War. With his wife, eight sons, and a daughter, John settled in Georgia after the family left North Carolina.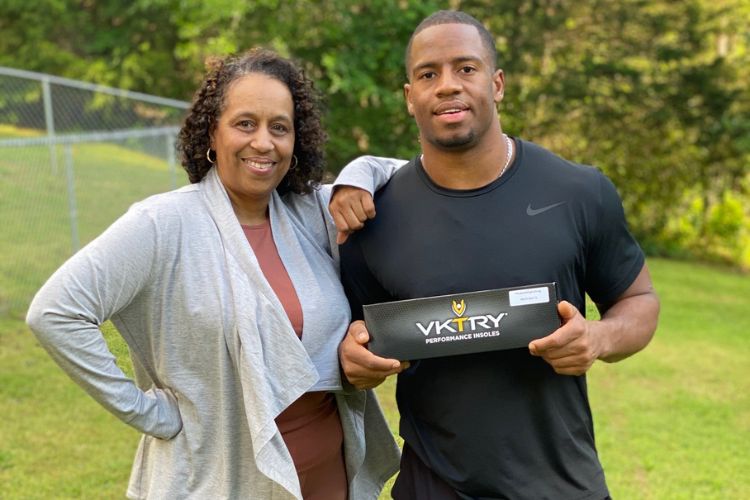 Nick's parents divorced when he was four, but he and his three siblings continued to have a strong bond with their dad. Henry Chubb is a former collegiate footballer.
In his high school, Darlington, Henry was Honorable Mention All-State and the first running back recognized with the title. Henry played college ball at Valdosta State University, but before that, he played at the Marion Military Institute.
Nick's mother, Lavelle Chubb, is active on Facebook and constantly posts updates on her son. Currently, her handle is flooded with messages for Nick's quick recovery of his well-wishers.
Nick Chubb Siblings
Nick Chubb has two older brothers and a younger sister. The footballer shares a close relationship with all three of his siblings.
His two brothers are former collegiate football players. Henry Chubb II, his half-brother, played football at Troy University. Before Troy, Henry was a two-way standout at Ware County High School as a quarterback.
He later joined Georgia Southern but only started in two games. After hanging up his cleats, Henry began coaching football and track for the high school team and was a football assistant at Birmingham-Southern College.
Nick's brother, Zach Chubb, is considered to be the reason Nick started playing the sport. Zach is two years older than Nick, and the two played together for Cedartown High School.
The sibling pair combined for more than 2,850 rushing yards and 34 rushing touchdowns, leading their side to a playoff appearance. Zach later joined the Air Force Academy but soon stopped playing the sport.
Nick's youngest sibling, his only sister, Neidra Chubb, is one of his loyal supporters. She is active on Instagram, where she shares her fitness videos.
Neidra is the founder of Moms United, a maternal support organization, and the board of directors at First Candle. She became part of the organization after having suffered a child loss.
Neidra lost her first child in 2018 due to SIDS and since then has been raising awareness about it. She became a mother for the second time in 2020, as she was blessed with another son, Josiah, who appears frequently on her Instagram.