Nick Paul brother, Jessie Paul, is older than him and used to play ice hockey in his junior year.
Nick Paul is a Canadian professional ice hockey left-winger who plays for the Tampa Bay Lightning of the NHL.
He has emerged as one of the Lightning's most versatile players, contributing to both offense and defense, as well as special teams, where he plays on the penalty kill and centers the second power-play unit.
During the 2022-2023 playoffs, Paul has played in five games and has scored one point so far, while in the regular season, he played in 80 games, scored 32 points, and had a +11 rating.
Nick's physical play, faceoff success, and puck possession skills make him an asset to the team.
After impressing during his first playoffs with the Lightning, Paul signed a seven-year deal with the team, where he hopes to continue to showcase his talent.
Who Is Jesse Paul? Nick Paul Brother
Jessie Paul is the big brother of Lighting star Nick Paul and is eight years older.
Jesse played up to junior hockey in Ontario, but both brothers started in the backyard rink built by their father.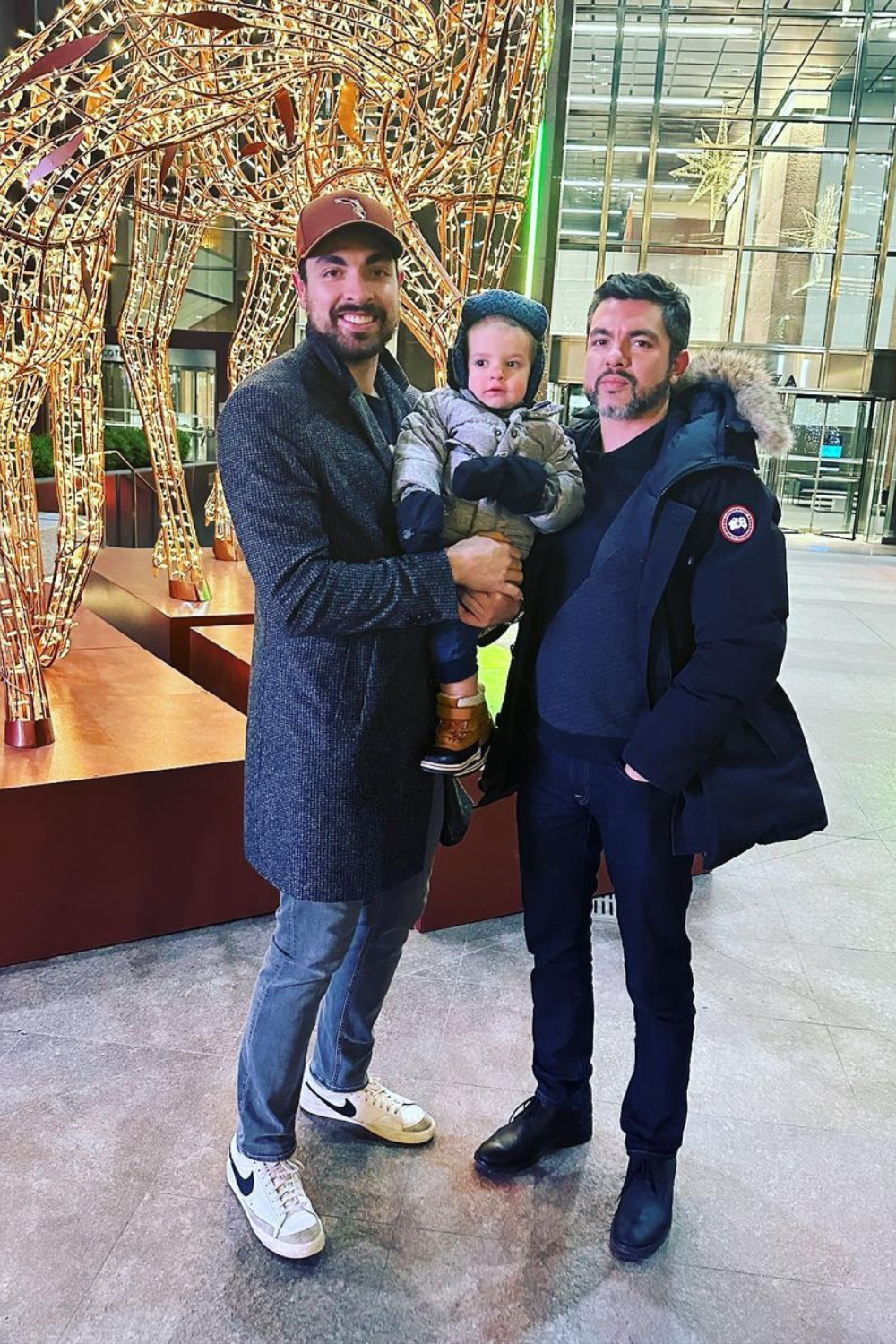 Jesse grew up a Leaf fan, and as a buddy of Max Domi, the son of Toronto enforcer Tie, he attended many games where the brothers got to meet some NHL players at that time.
He was small, approximately 5-foot-6, during midget hockey, but he was tough, partly due to his experience in box lacrosse.
Jesse, who played four years as a junior but never got promoted, was impressed by his brother's handling of discouragement and rejection.
Nick has only shared his brother's photo on his social media accounts. However, it is known that he is married and has a son whose name is Leo.
Nick Paul Family
Nick Paul (Nicholas Paul) was born on March 20, 1995, in Mississauga, Ontario, to parents Melinda Rios-Paul, and Ellwood Paul.
He has an older brother Jessie and half-brother Christopher. Paul's father and half-brother Christopher built a backyard rink for him and his older brother Jesse to practice on when he was younger.
His mother, Melinda, is the area sales director at AVNET. She is proficient in sales management, supply chain management, whereas Ellwood ran a computer store.
Nick holds dual citizenship between Canada and the United States due to his mother being an American citizen.
Paul is in a relationship with Janessa, whom he met at a Boots & Hearts music festival. However, there is not much information about her fiancée.
His family has supported him in every step by his family, and the whole family celebrates his success.
Paul always told himself that if he made it in hockey and had a platform, he would do something to help. So, he started a "Points By Paul" program, first in the OHL, then with the Senators in the NHL.
The campaign provided $150 to the Royal Ottawa Foundation for Mental Health for every point Paul scored this year, and the Senators Community Foundation matched each donation.