Driven by a love for sports, Nicole Auerbach set her sail into sports journalism.
Her passion took the professional route after she graduated from the University of Michigan. She is a senior writer for The Athletics and a studio analyst for Big Ten Network.
Given her fearless, passionate, and poised attitude, it didn't take long for people to take notes on her distinctive work ethic.
In August 2023, she became a college football insider for NBC.
Auerbach, a native of New Jersey, became the youngest-ever winner after she won the 2020 National Sportswriter of the Year by National Sports Media.
For Nicole, sports like softball, basketball, and tennis were always significant companions when she was growing up.
When she attended college, nothing in her passion changed except she picked pen to cover games over on-field activities.
Her exceptional work gained her notable fan-following on social media profiles like Instagram and Twitter (now X).
Nicole Auerbach Wikipedia And Age: Where Is She From?
Auerbach is from Princeton, New Jersey, and now resides in Chicago, Illinois. She was born on June 17, 1989, which makes her 34 years old as of 2023.
Nicole, an up-and-rising female sports journalist, is among the few who made their distinctive recognition in the male-dominant field.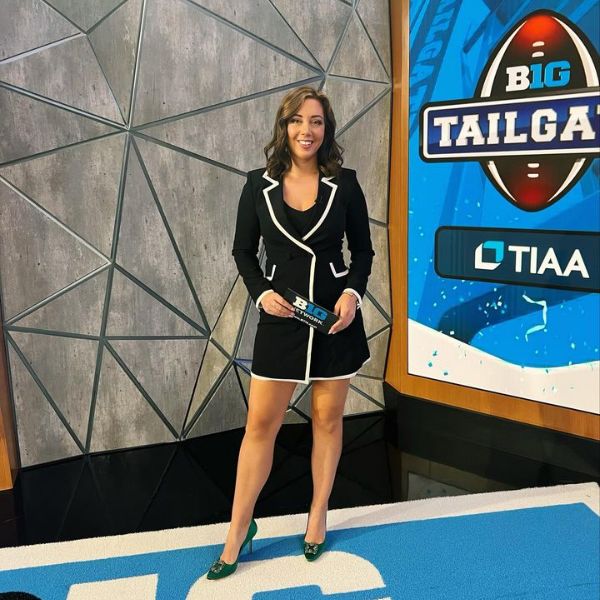 Her exemplary work defines that nothing stands ahead of talent and determination.
Since college and post-graduation, she has worked with different sports networks.
Yet, despite her achievements proliferating, Nicole Auerbach doesn't have a Wikipedia page. But given her proven facts with her ability, it won't be long before she has a Wiki page.
Auerbach's Professional Venture In Sports Journalism
After attending Princeton Day School, Nicole enrolled at the University of Michigan in 2007. She obtained a Bachelor's degree in Public Policy in 2011.
While at college, she developed a passion for writing about college basketball and football. As an undergraduate, Auerbach interned in The Trentonian, Cap Cod Times, USA Today, and The Boston Globe.
In September 2011, USA TODAY hired her as a national college sports reporter, where she worked for six years until August 2017.
With her proven work, she became an exceptional hire for the network despite not having much experience comparatively.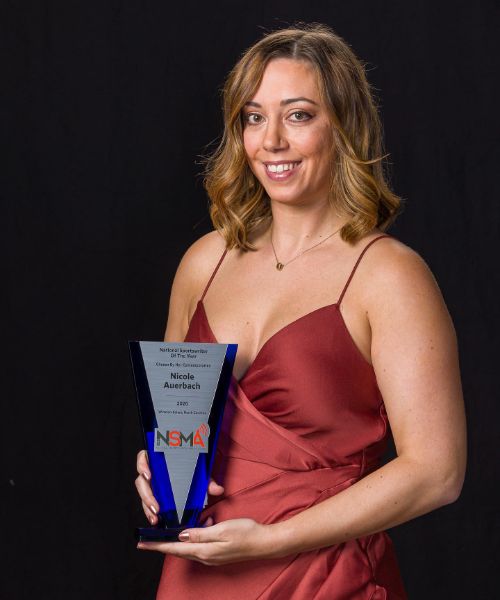 According to her LinkedIn, since August 2014, Nicole Auerbach has been a contractual studio analyst for Big Ten Network.
Moreover, she is a senior writer for The Athletic (2017- present) and a freelance host for SiriusXM (2019- present). She won the 2020 National Sportswriter of the Year, becoming the youngest to win.
On August 1, 2023, NBC hired her as their college football insider.
She would appear in its weekly show, B1G College Countdown, and other NBC platforms, joining the likes of Maria Taylor, Joshua Perry, and Michael Robinson.
Nicole Auerbach Family: Parent And Siblings
Nicknamed Nikki Auerbach, the NBC's college football insider is the daughter of Michael Auerbach and Lisa Abridello Auerbach. Both her parents live in New Jersey.
Her father (b. December 1955 ) and her mother (b. April 1958) have an age gap of 2 years and four months.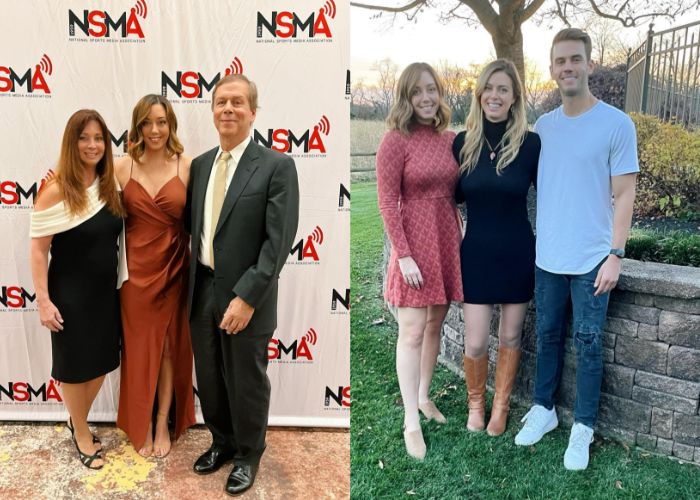 The eldest of three children, Nicole has a younger sister, Jennifer Auerbach (b. June 1992), and a younger brother, Gregory Auerback (b. April 1995). She is three years and six years older than them, respectively.
Her brother, Greg, is an alumnus of the University of Michigan. He obtained a Bachelor's degree in Mechanical Engineering in 2017 and then completed his Master's in 2018.
Now, he is the founder and president of All Athlete, Inc.