The prominent American track and field sprinter Noah Lyles has a girlfriend, Junelle Bromfield. They have been together for only a year.
However, they have known each other for a long time and were friends before their relationship.
Also, his girlfriend is a talented Jamaican athlete with notable performance on tracks.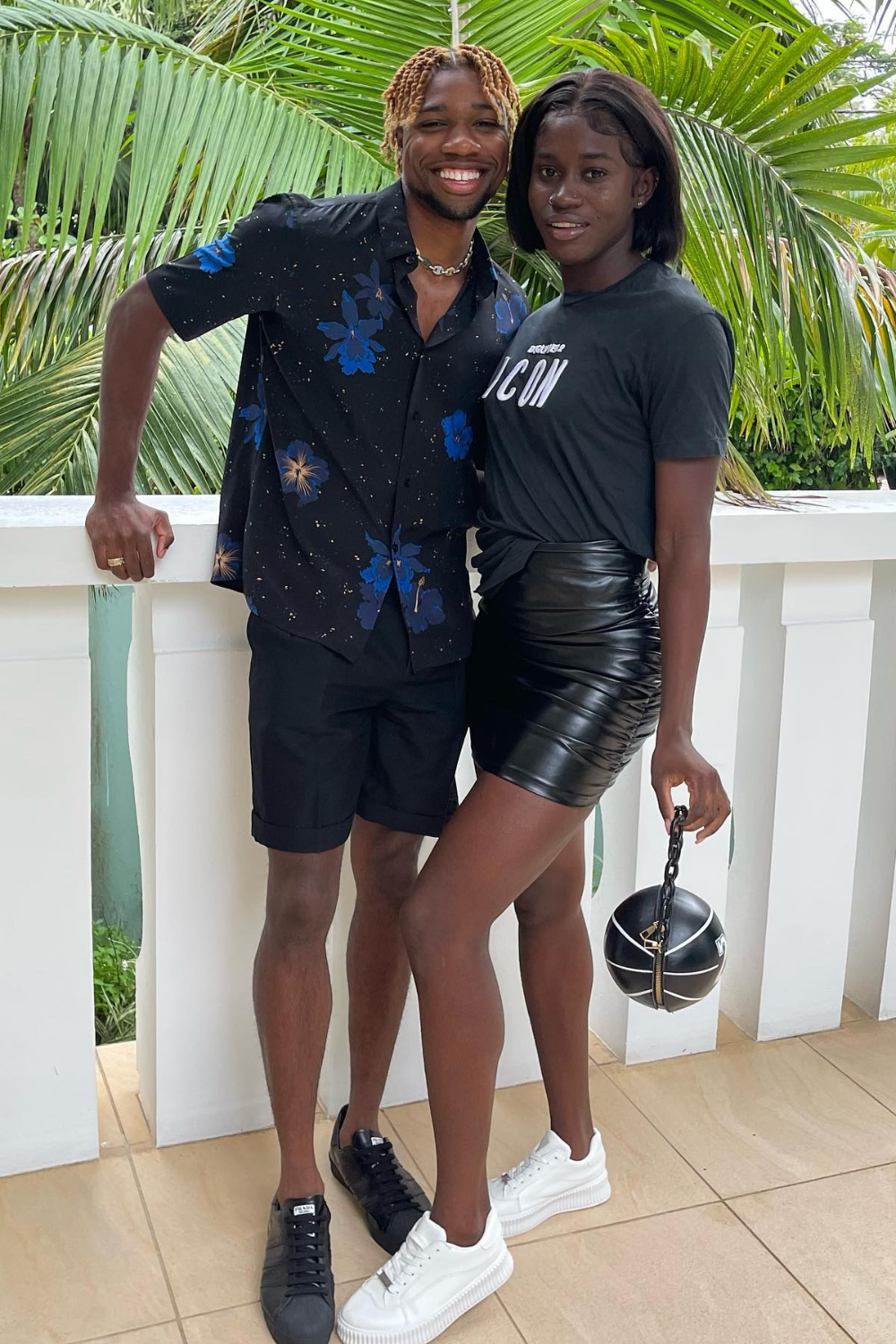 Noah Lyles is a professional track and field sprinter born July 18, 1997. He competes in the 100 meters and 200 meters.
Before starting track and field at the age of 12, he was a gymnast. Lyles participated in numerous events setting new records in his early career.
Later Noah and his sprinter brother turned professional and made a deal with Adidas on July 2016. Ever since, he has outperformed his opponents, winning medals and showcasing his exceptional abilities.
Overall, the American track and field sprinter is a three-time World champion, 2020 Tokyo Olympic 200 m bronze medalist, gold and silver medal winner in 2022 World Athletics Championships, and five-time Diamond League champion.
Recently, the champion won gold in the 100m on August 20, 2023, at the World Athletics Championships in Budapest.
Noah Lyles Girlfriend: Junelle Bromfield
Noah Lyles is in a relationship with his girlfriend, Junelle Bromfield. They have known each other for over 7 years, yet they have started dating recently.
Junelle Bromfield is no ordinary girl. She is an athlete like Noah Lyles and has participated in various reputed events.
She was born in Black River, Jamaica, on February 8, 1998. Junelle was making names from her early days in St Elizabeth Technical High.
The talented sprinter won gold medals in the Class One girls 400m, 800m, 1500m, and 4x400m open relay breaking records at ISSA-GraceKennedy Boys' and Girls' Championships in 2016.
Later, Bromfield pursued her schooling at the University of Technology in Jamaica.
After the 2020 Summer Olympics, she received widespread attention for performing in the mixed 4 × 400 meters relay event.
While few people may recognize her as Noah Lyles's girlfriend. Junelle, on the other hand, has a few accomplishments of her own.
Junelle has showcased her outstanding performance by achieving Silver Medal at World Championships, becoming a World Indoor champion, and reaching the Top 8 at Olympic Games.
Undoubtedly, the power-athlete couple is extraordinarily talented and has more achievements to add to their career.
Noah And Junelle Relationship Timeline
After more than 7 years of togetherness and being friends, these two talented athletes decided to date each other.
On August 5, 2023, Junelle recently shared a post on Instagram with a short and intimate caption celebrating their first anniversary.
They have been together for a year and are very public about their relationship.
Bromfield has shared a few posts on her Instagram and multiple TikTok clips on her account @junellebromfield_, showing how her boyfriend pampers her.
Moreover, Noah, through his appreciation post on Instagram, expressed that his girlfriend means a lot to him and considers her his best buddy.
World Athletics Championships 2023
On August 20, 2023, Noah Lyles won the 100m world title in 9.83 seconds in Budapest, Hungary, cementing his place as the world's top sprinter.
After his big win in 100m, the champion expressed he was there for three golds. He will go for the other two as he completed the first one.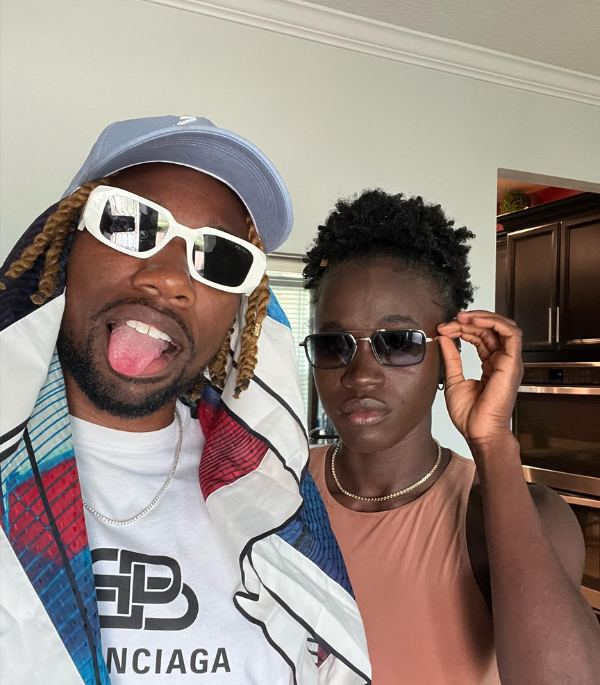 This victory was remarkable to Noah as he barely qualified in the 100m after his battle with Covid.
Moreover, the newly crowned winner of the 100m has to defend his 200m title in the coming event on August 25, 2023.