Obadiah Toppin is an American professional basketball player for the New York Knicks of the NBA. He had a breakout victory in his sophomore season and earned the National College Player of the Year honor.
Initially, Obi played college basketball for the Dayton Flyers, and that's where his career took a flight.
Being a first-year recruit with the Dayton Flyers, Toppin was named Atlantic 10 Rookie of the Year.
After the college season, Toppin was drafted by the New York Knicks 8th overall in the 2020 NBA Draft.
Toppin recorded two-high scores in the month of April 2022, and later in December 2022, he sustained a fracture of his right fibula head.
He (lower leg) was re-evaluated recently and indicated that he will likely need a couple more re-evaluations before he joins the team.
There are many more exciting things to know about Obi, and we are all here for it. So make sure to read the article till the end for more information.
Quick Facts | Obadiah Toppin
Name
Obadiah Toppin
Full Name
Obadiah Richard Toppin Jr.
Nick Name
Obi
Birth Date
March 4, 1998
Age
25 Years Old
Zodiac Sign
Pisces
Birthplace
Brooklyn, New York
Nationality
American
Body
Athletic
Father Name
Obadiah Toppin
Father's Profession
Athlete
Mother Name
Roni Toppin
Mother's Profession
Not Known
Siblings
Jacob Toppin (Brother)
High School

Heritage (Palm Bay, Florida)
Melbourne Central Catholic (Melbourne, Florida)
Ossining (Ossining, New York)
Mt.Zion Prep (Baltimore, Maryland)

College
Dayton (2018–2020)
Profession
Basketball Player
Position
Power Forward
Traits
Fast Break Finisher
Number
#1 (New York Knicks)
Current Team
New York Knicks
Height
6 ft 9 inch/2.06 m/206 cm
Weight
200 lbs/100 kg
Wingspan
7 ft 4 inch/ 2.23 m
Relationship
Dating
Girlfriend
Magdalena Bellinger
Children
Two (A Son And A Daughter)

Daniel Toppin
Remiel Toppin (2021)

Networth
$5 Million – $8 Million
Social Media
Instagram, Twitter
Merchandise
Rookie Card, BobbleHead
Last Update
June 2023
Obadiah Toppin | Early Life & High School Career
Obadiah Richard Toppin Jr. (aka Obadiah Toppin), was born on March 4, 1998 in New York City, to parents Obadiah Toppin and Roni Toppin.
He grew up in the neighborhood of Bushwick in Brooklyn, the northern part of New York City, before moving to Melbourne, Florida.
Along with his parents Obadiah grew up alongside his brother Jacob Toppin, who currently plays college basketball for Kentucky after transferring from Rhode Island.
Toppin's father was a well-known streetball player in Brooklyn and even played college basketball at the Globe Institute of Technology.
His father played professionally for the Brooklyn Kings of the United States Basketball League, Harlem Solid Dogs of the American Basketball Association, and the Dominican Republic.
Moreover, he was known as Dunkers Delight while playing for a streetball team, Court Kingz.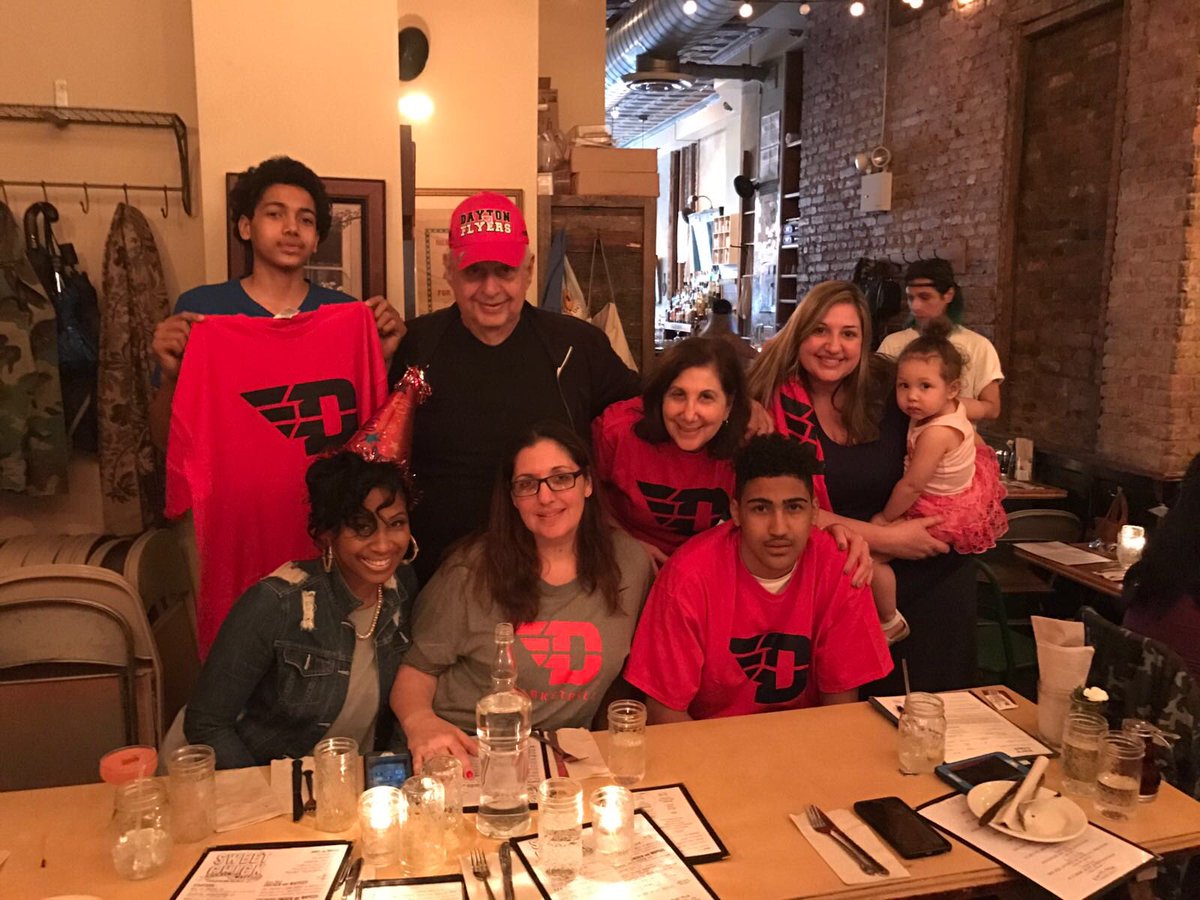 On the other hand, Toppin's mother's profession or any other details regarding her is unavailable. But we can bet that she is the biggest cheerleader for her son and his achievements.
Toppin follows Christianity as a religion and has a cross tattoo on his right shoulder as devotion, or we can say a sign of faith towards his religion.
In addition, he has also tattooed the words 'Success is no accident' on his forearm, which definitely reminds him to keep working hard and never settle down for less.
Obadiah Toppin | Early Career
As for education, Toppin attended Legacy High School in Palm Narrows as a first-year recruit before transferring to Melbourne Central Catholic High School.
Later Toppin moved to Ossining, New York, and enrolled at Ossining High School in his junior year.
He averaged 20.6 focuses, 8.1 rebounds, three assists, and three steals as a senior during his only year playing varsity at Ossining in 2017. He drove the team to its first conference title in the last ten years.
Due to no NCAA Division I opportunities, Toppin enrolled at Mt. Zion Preparatory School in Baltimore, Maryland. There he completed his remaining postgraduate year of high school.
He decided to play college basketball at the College of Dayton, despite being offered scholarships from Rhode Island, Georgetown, Georgia, Texas A&M, Minnesota, and Texas Tech.
Injury
Toppin sprained his left ankle during a game of win playing against UMass on January 11, 2020.
However, he did not miss a single game and scored 24 points in Dayton's next match against VCU Rams despite being injured.
On February 22, 2020, Obi scored a 28-point performance in an 80–70 win over the game with the Duquesne Dukes. During that, he achieved the most significant mark of his life 1000th professional career point.
Toppin was entitled to the Atlantic 10 Conference Men's Ball Player of the Year after averaging 20 points, 7.5 total rebounds, and 1.2 blocks per game with a .633 field objective percentage in 2020.
After being named the Associated Press College Basketball Player of the Year, the talented athlete was titled the consensus first-team All-American and consensus National Player of the Year in 2020
After the season, Toppin reported that he would be leaving his last two years of eligibility to enter the 2020 NBA Draft.
The star, as a result, wrapped up his college career with 1,096 focuses scored and a 190 dunks school record.
During the match-up against the Atlanta Hawks in December 2022 at Madison Square Garden, Obi Toppin bumped into Atlanta's Aaron Holiday; Toppin hopped, trying to avoid any weight on his right leg.
A day later, Toppin was diagnosed with a fracture of his right fibula head. Although it doesn't need surgery to reset the bone.
The Knicks announced later that they would reevaluate the injury after two to three weeks in 2022.
Obadiah Toppin | Professional Career & Game Stats
On November 18, 2020, Toppin was chosen as the eighth overall pick in the 2020 NBA Draft by the New York Knicks.
Following the pick on November 23, 2020, Obi signed a rookie scale contract with the Knicks, one of his career's biggest highlights.
On December 23, 2020, Obi Toppin made his NBA debut, scoring the nine-pointer, three rebounds total, and two blocks in 24 minutes in a 121–107 loss to the Indiana Pacers.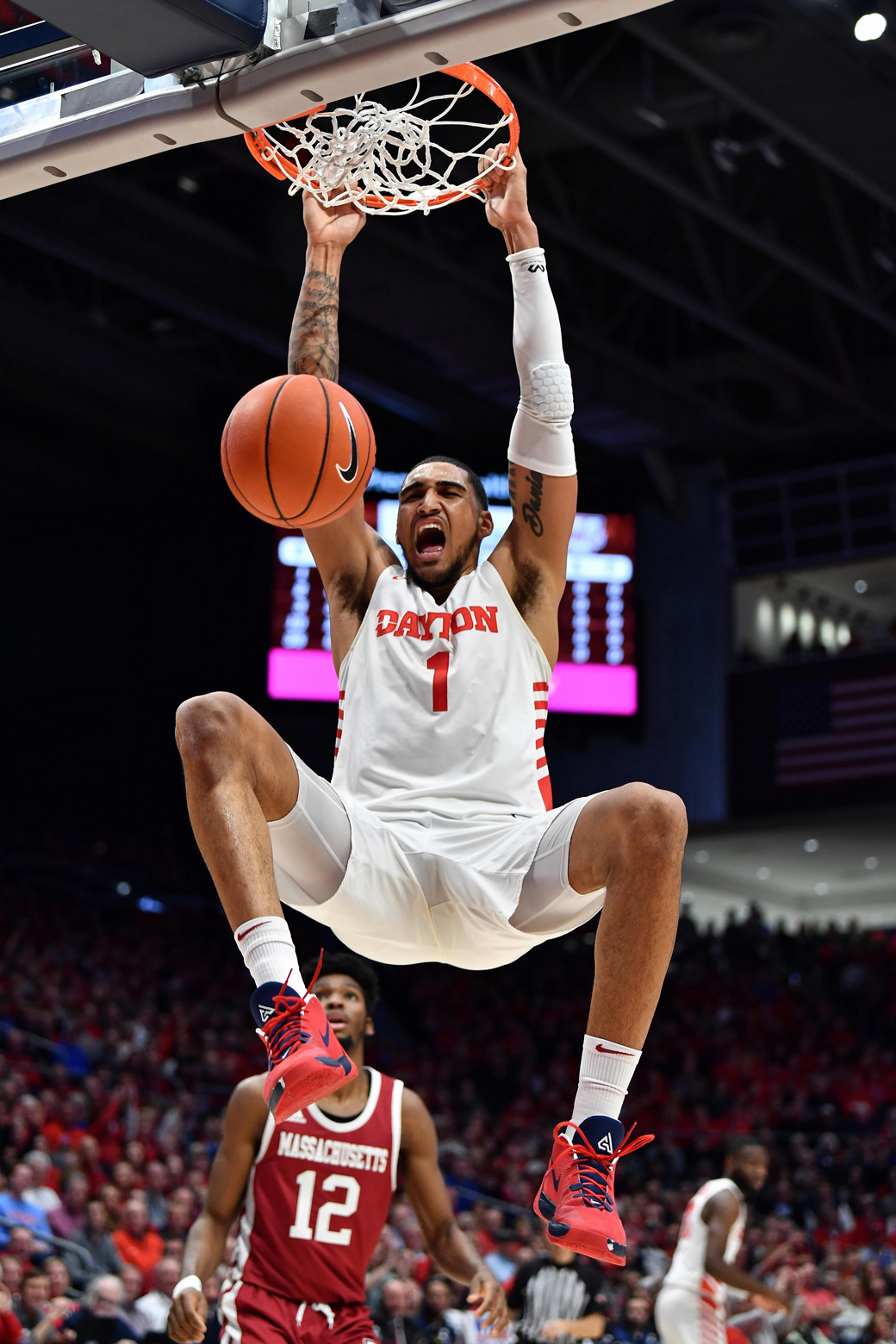 Toppin missed ten games due to an injury sustained in his NBA debut and returned on January 13, 2021, in a 116–109 loss against Brooklyn Nets.
Obi was cordially invited to be a part of the 2021 National Basketball Association Dunk Contest and ended up in 2nd position in the contest.
Toppin recorded two-high scores in the month of April 2022, which were a 114–92 win against the Washington Wizards with a high score of 35 points on April 8 and another on April 10 in a 105–94 win over the Toronto Raptors.
College Stats
| | | | | | | | | | | | |
| --- | --- | --- | --- | --- | --- | --- | --- | --- | --- | --- | --- |
| Year | Team | GP | GS | MPG | FG% | 3P% | FT% | RPG | APG | SPG | PPG |
| 2022 | New York Knicks | 72 | 10 | 17.1 | .531 | .308 | .758 | 3.7 | 1.1 | .3 | 9.0 |
Career Stats
Obadiah Toppin | Awards & Achievements
As a result of dedication, importantly passion, and hard work, Obi has been a bright face in the sports world at such a young age. Following are his major career achievements.
National College Player of the Year (2020)
Consensus first-team All-American (2020)
Karl Malone Award (2020)
Atlantic 10 Player of the Year (2020)
2× First-team All-Atlantic 10 (2019, 2020)
NBA Slam Dunk Contest Champion (2022)
Obadiah Toppin | Relationship & Girlfriend
According to reports, Obadiah Toppin is currently in a relationship with Magdalena Bellinger.
Sadly, not much information is known about the duo, about how they started dating, but by looking at their social media posts, we can clearly say that the couple is deeply in love.
Bellinger's Instagram bio states that she used to play for the George Mason Nationalists women's basketball group.
Aside from their similar resumes, it looks like Bellinger is completely smitten with the professional athlete.
Bellinger started posting pictures with her man in March 2020 after his team won the A10 Regular Season Championship 2020.
"Number 1 doing big things," she wrote on a photo of them on the court after the game.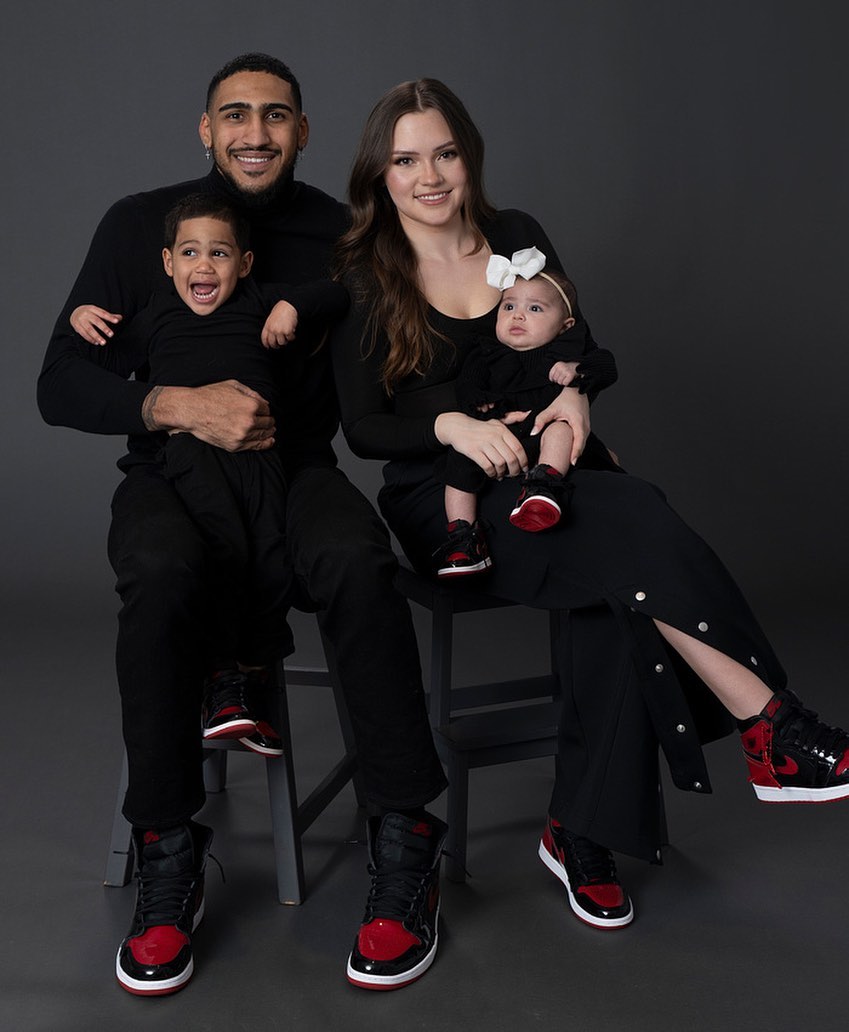 Furthermore, when the New York Knicks drafted Toppin, Magdalena confessed her happiness on her Instagram, stating,
"I am beyond proud of all that you just have finished. You're so deserving of everything coming your way! Adding it with "I love you and am so excited to see what's another."
The couple is not married, as we have seen no news on the internet regarding it; however, they have been blessed with two kids, a son, Daniel Toppin, and Magdalena gave birth to a daughter Remiel Toppin in 2021.
Obadiah Toppin | Net Worth & Salary
The power forward signed a 4 years contract with the New York Knicks that earned him an enormous $22.11 million.
His net worth is around $5-$8 million in 2023.
According to his contract with the New York Knicks, he must be earning $5.3 million in 2022.
Obadiah was the first rookie from the 2020 Draft Class to sign a high-end sneaker deal with Jordan brand in February 2021.
Toppin With His Coach
Toppin, in 2022, joked about how he doesn't look at head coach Tom Thibodeau after executing a flashy dunk during games.
"I've trained myself not to look at Thibs anymore. Because every time I look at Thibs, I get in my head," "So I just get back on defense, and pray, and [be] happy it went in," said the athlete after practice in Tarrytown.
Toppin also mentioned how he hadn't decided whether to defend his Slam Dunk title at the February 2022-23 All-Star weekend in Salt Lake City.
Obadiah Toppin | Social Media Presence
Obadiah is active on social media and loves to flaunt his dunking skills and abilities via it.
Consequently, the athlete is also fond of showcasing his exotic lifestyle on social media. In fact, he is very active on his social media platforms, with multiple posts daily.
His followers skyrocketed after his NBA Draft and successful rookie season.
View this post on Instagram
On April 2022, Obadiah Toppin was featured in a video, 'Dunking Cookies with Obi Toppin', presented by Chase Bank. Toppin was seen dunking different types of cookies into milk in the video.
On Instagram, Toppin has 295k followers. In the same way, on Twitter, he has 51.3k followers.
Trivia
In the 2021 NBA Slam Dunk Contest, Toppin dunked over his teammate, Julius Randle.
Toppin spent his 2020 draft day with his parents, a former team member, a good friend Jalen Crutcher, and Dayton's head coach Anthony Grant.
He got offers from Georgia, Texas Tech, and Georgetown but decided to attend the University of Dayton.
The Popularity Graph
Obadiah is in the initial stage of his career and performing athletically well, which attracts more fans toward him.
His graph illustrates a good amount of mobility due to his recent accomplishments, which give him more limelight.
Obadiah Toppin | FAQs
Is Jacob Toppin related to Obadiah Toppin?
Yes, Jacob Toppin is as talented as his blood-related brother Obadiah Toppin, who is currently playing for the Kentucky Wildcats.
Can Obadian Toppin shoot?
According to a recent report, Obadiah Toppin has good shooting skills and has had 351 3-pointers attempted in 2022.
How fast is Obi Toppin?
Recently Obi reached a sprint speed of 16.9 MPH before his 2-handed slam against Atlanta Hawks in 2022, which is still considerably fast according to his records.
Who is Obadiah Toppin dating at the moment?
Obadiah Toppin is dating a professional soccer athlete, Magdalena Bellinger. She is from Washington D.C. Baltimore Region. They have two kids together now.
What is Obadiah Toppin jersey number?
Obadiah Toppin currently wears jersey number #1 as the professional basketball player for New York Knicks.
What is Obi Toppin's career-high in points?
Obi Toppin scored his career-high 42 points against Toronto Raptors on October 4, 2022. In the last months of 2022, he has scored more than last year.