American gymnast Olivia Dunne has an elder sister named Julianna (Julz) Dunne, with whom she shares a great bond. Does Olivia Dunne have a brother? Read the article till the end to find out.
Olivia Dunne is a talented gymnast, renowned social media personality, and influential figure in both the gymnastics and online communities.
Hailing from Westwood, New Jersey, she began her gymnastics training in 2005 at ENA Gymnastics in Paramus.
Throughout her junior career, Dunne competed in several prestigious events, including the American Classic, U.S. Classic, and National Championships.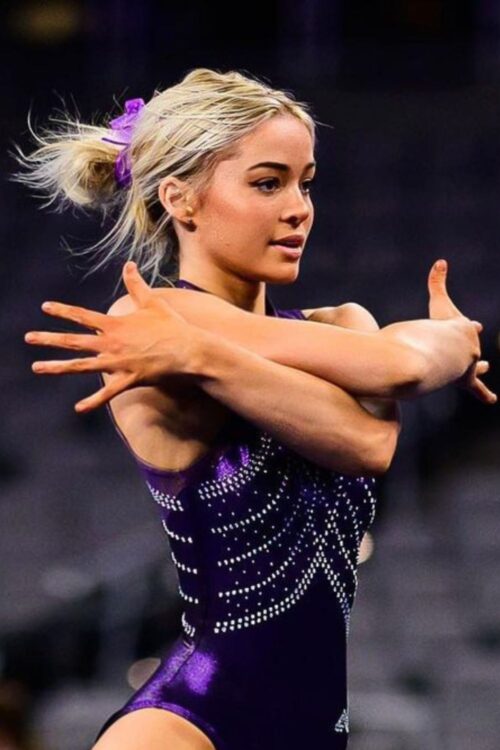 In 2017, she made her international debut at the City of Jesolo Trophy, marking her entry into the senior level. Transitioning to the NCAA, Dunne joined the LSU Tigers gymnastics team in 2020.
During the 2020-2021 season, she primarily focused on the uneven bars and contributed to LSU's performances. The following season, she showcased her skills on the bars and floor exercise, earning notable scores.
Off the mat, Dunne has gained significant attention on social media platforms, especially TikTok and Instagram. It has led to lucrative endorsement deals, making her among the highest-valued women college athletes.
Does Olivia Dunne Have A Brother? Meet Sister Julz Dunne
Olivia Dunne was born on October 1, 2002, in Westwood, New Jersey, but she was raised in Hillsdale.
Her parents are Katherine Dunne and David Dunne, and they have been a major source of support throughout Olivia's gymnastics journey.
A lot of people on the internet want to know if Olivia has a brother. The champion athlete does not have a brother. However, she has an elder sister named Julianna (Julz) Dunne. Both sisters attended LSU university.
Julz is two years older than Olivia and excels in softball.
She has gained attention for her own social media presence, with considerable followers on platforms like TikTok and Instagram.
The elder sister, Julz, has been an incredible source of support in her younger sister's journey to success.
Julz often shares glimpses of her life on social media platforms, sharing pictures of her lifestyle.
Just like her sister, Olivia does share pictures with her sister on different occasions on Instagram.
The close bond between the two is evident in their social media pictures and captions. Fans have praised the sisters for their beautiful relationship and the support they provide to one another.
Olivia Dunne Captivates Crowd at Yankees
In a recent baseball game between the New York Yankees and the Baltimore Orioles at Yankee Stadium, all eyes were on Olivia Dunne, the 20-year-old internet sensation.
The young gymnast, who has amassed millions of followers on social media, became the center of attention as she enjoyed the baseball game.
Dunne, a high-earning star under the Name, Image, and Likeness (NIL) policy, was spotted at the stadium in New York.
She later shared a video on TikTok in which she appeared to be scanning the ground, sparking curiosity among her fans about her intentions at the game.
The video quickly garnered over 1.5 million likes within 24 hours, highlighting Dunne's significant online presence.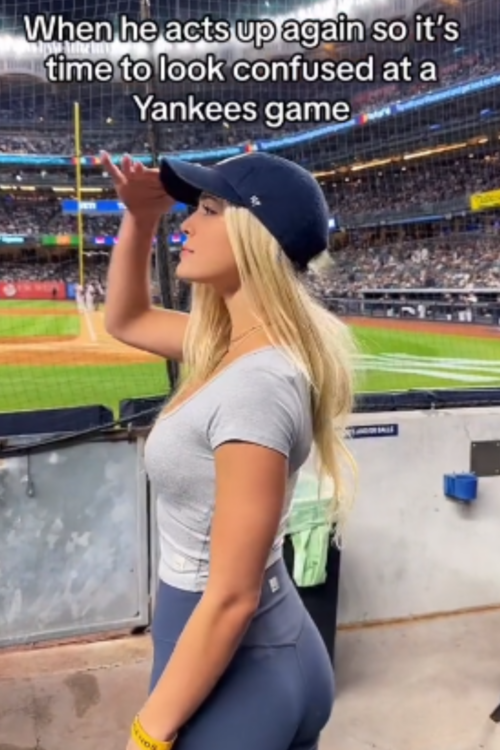 Adding to the intrigue, Dunne later posted a photo of herself hanging out with three naval academy students at the ballgame. This fueled further speculation and theories about her visit to Yankee Stadium.
Unfortunately, Dunne's presence wasn't a lucky charm for the Yankees that day. The team suffered a 3-1 loss to the Orioles, with their lackluster performance highlighted by only three hits and one run scored.
Meanwhile, the Orioles have been surprising everyone with their strong season, currently sitting just four games behind the division-leading Tampa Bay Rays.
As the Orioles continue to challenge the traditional favorites in the American League East, fans are left wondering if they can maintain their form and potentially secure a playoff spot.
On the other hand, the Yankees will be aiming to bounce back and close the gap as they strive for postseason contention.