The ex-Olympic swimmer Sharron Davies slams Adidas over a swimsuit controversy in the Pride collection backed by Tom Daley.
In a new advert, the Women's Pride 2023 swimsuit collection was accused of 'erasing women.'
Adidas has highlighted its partnership with South African designer Rich Mnisi with the "shared ambition to encourage allyship and freedom of expression without bias, in all spaces of sport and culture."
Caitlyn Jenner's political action committee spokesperson, Oli London, also mocked the brands as it said, "Nike and Adidas are at War to see which brand can become the Most WOKE!"
Adidas Collection Controversy
The Pride Collection features male models wearing sports bras and women's swimsuits and aims to celebrate self-expression, imagination, and uniting love.
It includes a $70 "Pride Swimsuit" for women, which faced backlash for marketing it in the women's category instead of the LGBT category.
According to him, the Rich Mnisi Pride collection is inspired by a love letter he wrote to his younger self in collaboration with Adidas.
Rich Mnisi's inspiration behind this was to speak up for LGBTQIA+ queer people and not let them fight for acceptance alone.
Although Adidas is not the first sportswear brand to face backlash over gender inclusivity in its advertising, Nike previously faced criticism for similar issues.
Feminists and conservative social media users heavily criticized Nike and urged the people for it to be boycotted.
Reportedly people resorted to Adidas after the Nike similar controversy, but with Adidas pulling the same strings, the majority thinks it will end terribly.
According to Fox News, other famous athletes like Riley Gaines and Congresswoman Nancy Mace also opposed Adidas and called it an insult to women.
Riley Gains & Sharron Davies Demand To BOYCOTT
Riley has spoken against the Adidas LGBTQ+ inclusive campaign and urged them to boycott Adidas for its woke marketing.
According to Riley, "Women don't want to wear clothes modeled by a male. It is a misleading and inaccurate representation of women, what we want, and what womanhood is."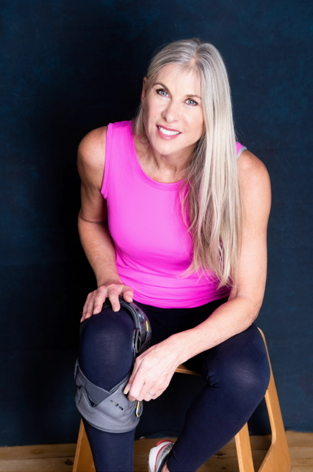 Other athletes like Sharron Davies, the Olympic swimmer, also called out Adidas and urged its boycott for gaslighting women.
One Twitter user tweeted in support by ironical saying, "I am happy that men are going back to dominating every facet of the world, including women's swimwear."
The other tweeted, "WOW, I'm already boycotting Nike, now I gotta boycott Adidas."
Although amidst the backlash, Adidas hasn't made any statement in its defense yet.