Although they haven't made a formal announcement about their marriage, baseball player Oneil Cruz's girlfriend, Lovely Arias, proudly embraces her new identity as Mrs. Lovely Cruz, expressing her deep love and commitment to her partner in her Instagram bio.
Oneil Cruz is a Dominican professional baseball player who plays for the Pittsburgh Pirates in Major League Baseball (MLB). He was born on October 4, 1998.
Cruz started his career with the Los Angeles Dodgers after signing with them as an international free agent in 2015. In July 2017, he was traded to the Pirates for Tony Watson.
Cruz made his MLB debut in 2021 and appeared in two games during that season, hitting his first career home run. In 2022, he began the season in the minor leagues but was later recalled to the Pirates.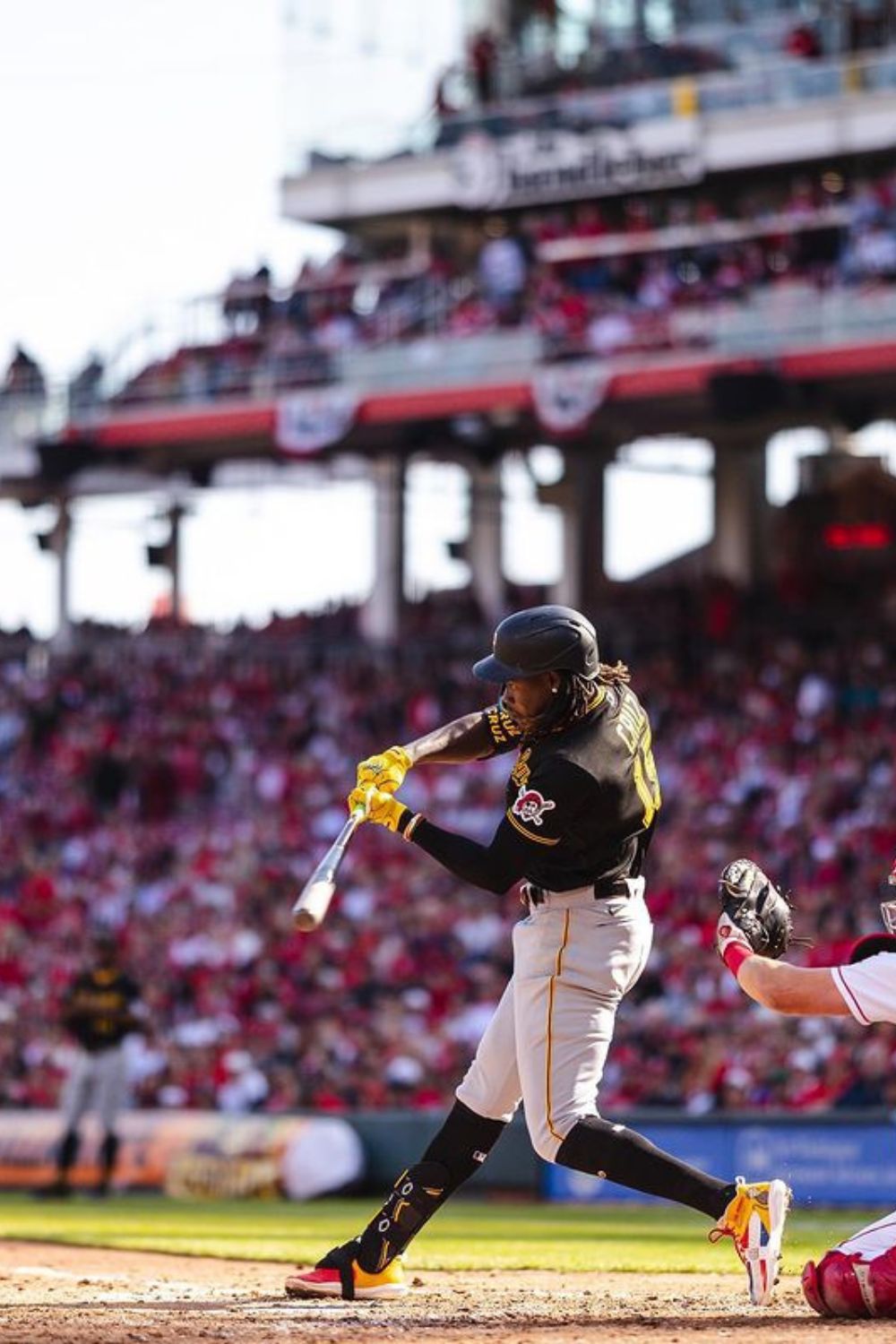 On August 24, 2022, Cruz hit the hardest-hit ball in the Stat cast era against Atlanta Braves pitcher Kyle Wright.
However, on April 10, 2023, he fractured his left fibula while sliding into home plate and was expected to miss four months of play.
Cruz comes from a baseball background as his father, Rafael Cruz, was a retired minor leaguer.
Oneil was named after the former New York Yankees outfielder Paul O'Neill, his father's favorite player.
Oneil Cruz Wife
Although they haven't publicly announced their marriage, Lovely proudly identifies herself as Mrs. Lovely Cruz in her Instagram bio, confirming their union.
Lovely has successfully carved out a name for herself as an independent woman. As stated on Instagram, she holds the position of Chief Executive Officer in two firms, Lovely Beauty Shop, and Beauty Skin.
Based on her Instagram presence, she appears to be in the age range of 20 to 25. She maintains a private Instagram under the handle @arias_lovely25.
Arias proves to be a supportive and understanding partner to Cruz. She stands by him through his professional journey, attending matches and providing constant encouragement.
Despite having public profiles, the couple prioritizes maintaining their personal life as a private affair and avoids frequent appearances on each other's social media.
However, they have created an Instagram dedicated to their children, where they openly share glimpses of their family life and cherish special moments together.
Marriage And Children
The date of the couple's marriage remains unclear, but there have been recent indications of their marriage.
Lovely made an essential update to her profile, where she now proudly describes herself as "casada," which means happily married. This revision suggests that they have taken their relationship to the next level and are enjoying the bliss of married life.
Cruz and Lovely have been blessed with two sons who bring immense joy and love into their lives.
The bond between the family members, particularly the brothers, is evident through the heartwarming posts shared on their Instagram.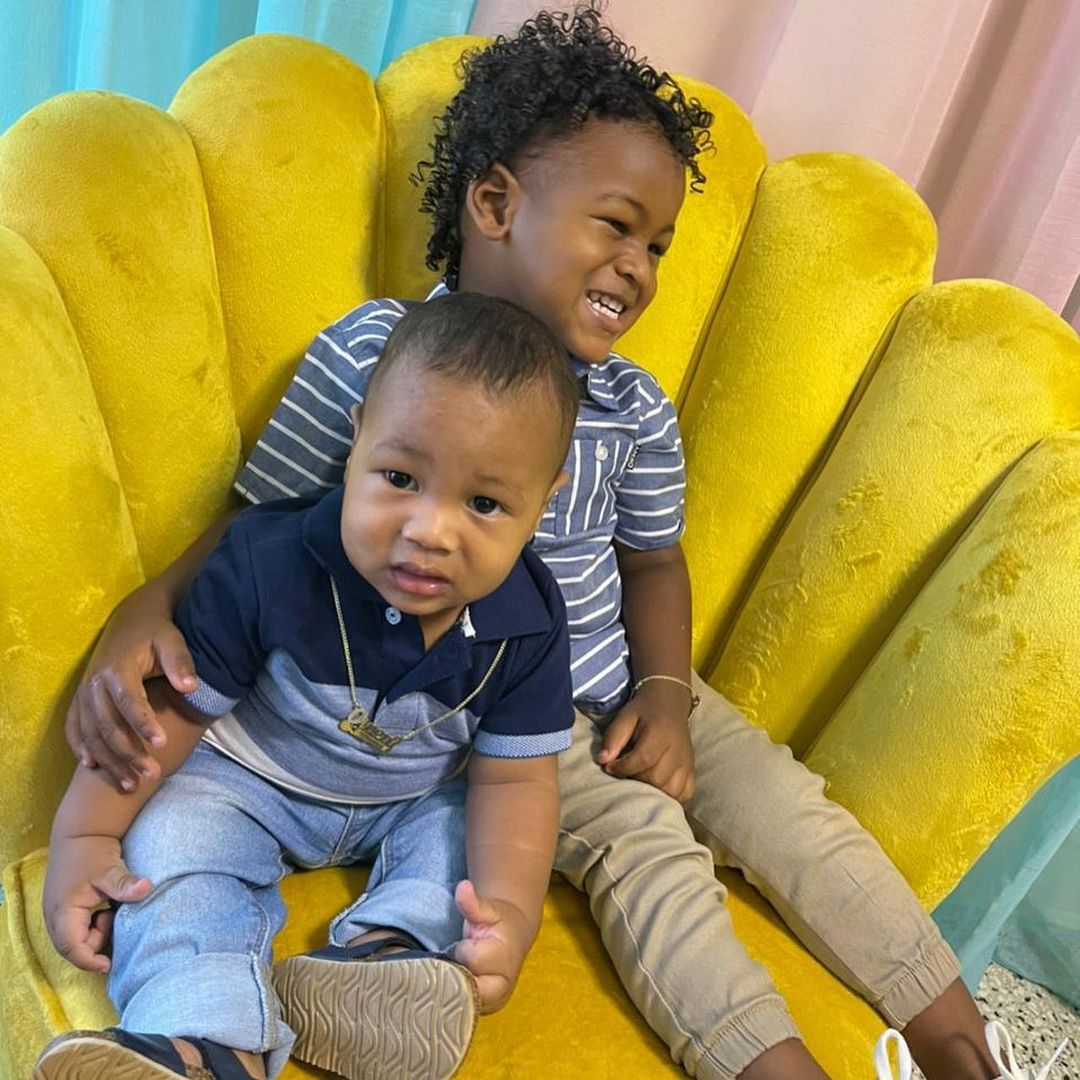 Oneil, the couple's firstborn, came into the world on August 13, 2018, marking the beginning of their parenthood journey.
Since then, their lives have been filled with precious moments and milestones of raising a child.
Their family expanded further on October 15, 2020, with the arrival of their second son, Owen. The Instagram posts featuring both brothers depict a strong bond and a sense of unity within the family.