Orel Hershiser wife, Dana Deaver has been a long-time spouse to the MLB legend. Apart from their happy marriage, they rejoice in the company of their four children.
Orel Hershiser is a former professional baseball player and is a distinguished name in Major League Baseball (MLB) history.
Born on September 16, 1958, in Buffalo, New York, Hershiser's 18 seasons journey from 1983 to 2000 has been legendary.
Hershiser, who had a knack for the game from an early age, is known for his exceptional pitching skills and remarkable durability. He played primarily for the Los Angeles Dodgers.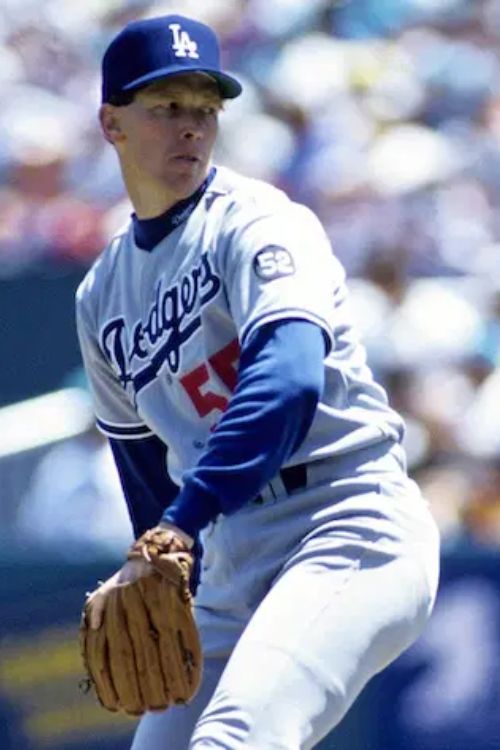 Similarly, the player made his debut in the MLB after being drafted by the Los Angeles Dodgers during the 1979 MLB draft. Gradually, he became a fan favorite due to his unique delivery and signature pitches.
Hershiser's career peaked in 1988 when set a new MLB record with 59 consecutive scoreless innings pitched. As a result, the extraordinary feat earned him the nickname "Bulldog".
In addition, Hershiser became the only player to receive the Cy Young Award, the Championship Series MVP Award, and the World Series MVP Award in the same season.
Orel Hershiser Wife: Dana Deaver
Hershiser bagged numerous accolades and achievements throughout his career. Presently, he is enjoying retired life with his wife Dana Deaver, and kids.
Dana Deaver is a former Las Vegas education specialist born in Laramie, Wyoming, around 1962. In fact, she is the second wife of former MLB Player Orel Hershiser.
She joined the University of Wyoming after graduating from Laramie High School. The pair began dating after the pitcher quit his first marriage.
Likewise, Dana and Orel met in 2005 in Minneapolis, where she was attending a convention. Hershiser was a pitching coach for the Texas Rangers at the time.
Further, Dana was a single parent herself and also had children from past relationships. It became a common ground for the pair to bond.
They took their time to understand each other and eventually got engaged in mid-2010. The couple officially married in December 2010 in an elopement ceremony held on a lakeside patio at the Bellagio Fountains.
Hershiser and Deaver currently reside in Las Vegas with Deaver's two children.
Meet The Kids Of Orel And Dana
Dana and her long-time spouse, Orel don't have any kids together. However, they each have kids from a previous marriage.
Hershiser has two sons with his first wife Jamie Byars, Orel Leonard V (Quinton) and Jordan Hershiser. Quinton graduated from Baylor University and currently works as WorldMark Telesales Team Lead.
Jordan played college baseball at the University of Southern California as a pitcher and first baseman. Later, he was drafted by the Dodgers in the 34th round of the 2012 MLB draft.
On the other hand, Deaver has a daughter named Sloane Suddeth and a son named Spencer Suddeth. Spencer is a Senior Manager at Credit One Bank who used to participate in the Tri-State Dirt Riders series.
Likewise, Sloane Suddeth is an Account Manager at Lane4 Automotive Services Inc. since March 2022.
She is also studying kinesiology and exercise science at the University of Nevada Las Vegas.
Post-Retirement Life Of Orel Hershiser
Orel played in the last ever game in MLB in June 2000. Despite his retirement, he remained with the Dodgers briefly as a player-personnel consultant.
The MLB legend later became a broadcast color analyst for the Dodgers in 2017. Hershiser still remains the primary analyst in the broadcast booth.
Interestingly, Orel also has a thriving poker career. He has played in many poker events and tournaments, including the 2008 World Series of Poker and the 2009 PokerStars Caribbean Adventure.
Hershiser frequently appears on TV shows, sports news, radio shows, and podcasts. He can also be seen in commercials and brand endorsement videos.
In conclusion, Hershiser is fully enjoying his retirement with his family after mastering the mound in MLB.