Oscar Piastri was born to his parents, Chris and Nicole Piastri, in Australia.
Oscar's upbringing revolved around cars and the automotive industry.
Chris and Nicole Piastri's contribution towards their son doesn't go under the radar.
Piastri grew up in a family that was enthusiastic about his passion for becoming a Formula One racer and about the motor industry.
Chris and Nicole Piastri have supported Oscar both financially and emotionally, helping their son become what he is now. Similarly, the two are Oscar's most prominent supporters and have played a crucial role in nurturing Oscar to achieve his dream.
Oscar Jack Piastri is an Australian racing driver who is currently contesting for the team McLaren in Formula One.
The 22-year-old athlete started his karting career in 2011. He turned professional and competed in various Australian championships in 2014.
He moved to the United Kingdom in 2016, following his passion for furthering his racing career.
The same year Oscar landed his first sponsorship, HP Tuners. He got his first taste of single-seater competition at the young age of 15 in the Formula 4 UAE Championship, achieving two podium finishes.
From this point, his professional racing career only started going up. His accolades include FIA Rookie of the Year 2021, Autosport Rookie of the Year 2020-21, and a few more.
In 2022, Oscar graduated from the Alpine Academy and became BWT Alpine F1 Team's Reserve Driver.
Moreover, Piastri has 10 Grand Prix entries. Recently, he secured a career-best fourth place at British Formula One Grand Prix at Silverstone on Sunday.
Oscar Piastri Parents: Chris And Nicole Piastri
Oscar Piastri was born to his parents, Chris and Nicole Piastri, on 6th April 2001 in Melbourne, Victoria, Australia.
Oscar's father, Chris Piastri, is co-owner of an automotive software development company, HP Tuners. Piastri's father founded the business in 2003 alongside Keith Prociuk.
On the other hand, there is little to no information about Piastri's mother. However, she is occasionally seen attending Oscar's races.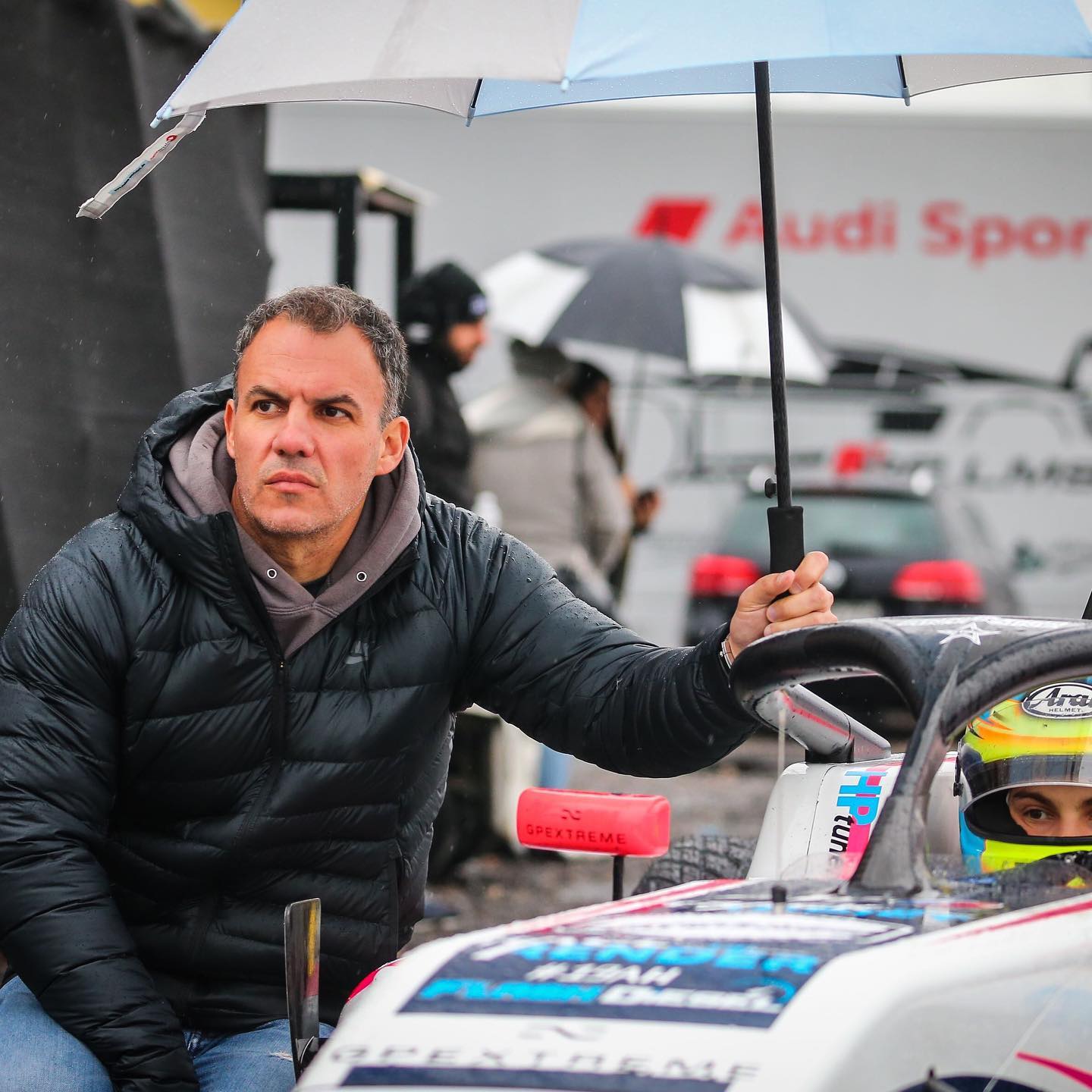 Piastri's father Chris bought him remote-controlled cars when he was on a overseas business trip which further ignited his passion to become a Formula 1 racing driver.
Oscar's parents used to recite bedtime stories, which were mainly related to books on cars.
Similarly, both sides of his family were interested in and involved in the automotive industries, so it's no surprise that Piastri followed in his parent's footsteps.
Moreover, both of Oscar's parents have shown immense support in shaping their son's career.
His Parents Are His Biggest Supporters
Piastri's parents have played a significant role in helping him pursue his dream.
From the initial stage, his parents have remained a major sponsor throughout his racing career. It all began when a young Oscar Piastri got a remote-controlled racing car from his father.
Oscar's parents spent around $800,000 during his five years of Karting in Australia and across the UK and Europe.
During Oscar's F4 career, his parents reportedly spent around $250,000.
Similarly, Chris and Nicole invested around $1.15 million during Oscar's two seasons at Formula Renault Eurocup Championship.
Furthermore, before making his professional F1 debut, Piastri's parents spent a whooping sum of $2.5 million during his time in F2 and F3.
Chris and Nicole Piastri have shown their support in the racetracks as well by going and cheering their son in his races.
Overall, the Australian racing driver's parents invested a total of $6.5 million.