Paulina Gretzky is the daughter of a former Canadian professional ice hockey player and former head coach Wayne Gretzky and actress Janet Jones.
Discover the life of Paulina, the stunning "Bikini Girl Daisy" from 'Grown Ups 2.' Explore how she began her career and her joys of motherhood.
Paulina Gretzky is a Canadian-American model, singer, and social media personality. She is 34 years old as of 2023. She was born in Los Angeles, California, United States.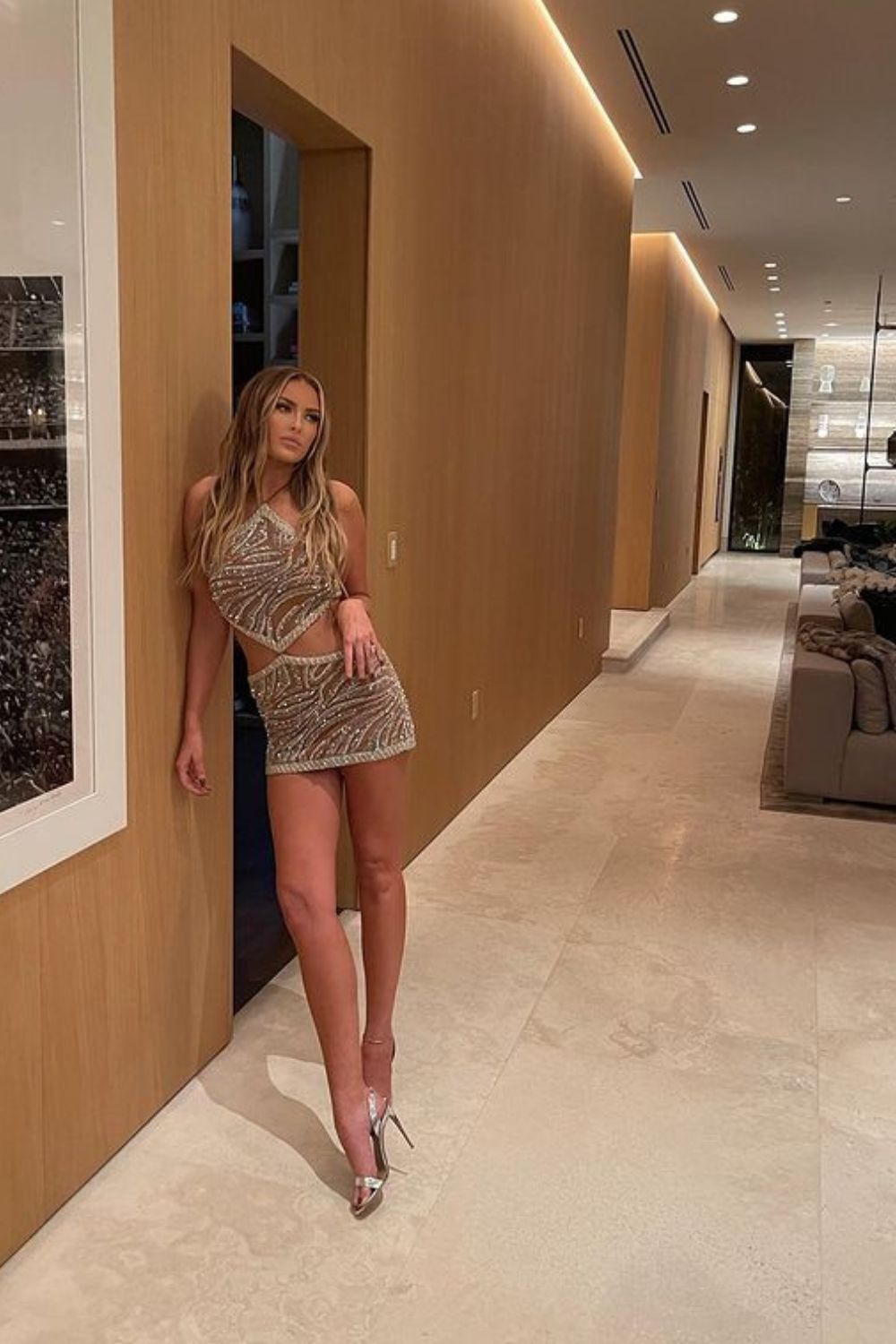 She is Walter Gretzky's granddaughter, widely regarded as Canada's most famous hockey dad.
Although from a famous sports family, she gained significant attention for her own accomplishments. She initially pursued a career in the entertainment industry.
Paulina Gretzky Wikipedia
Family & Upbringing
Paulina Gretzky, daughter of Wayne Gretzky and Janet Jones, is a renowned supermodel.
She was born on December 19, 1988. Her father, Wayne, is a legendary ice hockey player known as "The Great One."
Similarly, her mother, Janet Jones, is an accomplished Actress.
Paulina has four siblings: three brothers named Ty, Trevor, and Tristan, and a sister named Emma.
Growing up, Paulina had a unique blend of athletic and artistic influences from her parents.
Her father's success and fame in ice hockey introduced her to the sports industry. And her mother's career as an actress exposed her to the entertainment world.
As the daughter of a sports legend, she had a privileged upbringing and was surrounded by high-profile individuals and events.
She spent much of her childhood in the spotlight, attending prestigious events and accompanying her father to hockey games.
Paulina's family has always been supportive of her pursuits. She has developed her identity in modeling, singing, and social media.
Despite her famous lineage, she has worked hard to establish her career and gain recognition for her achievements.
In 2022, she married professional golfer Dustin Johnson with whom she had been engaged since 2013. They have two children together.
Career
As a singer, Paulina gave her debut performance at the 2003 Heritage Classic with the song "I Will Remember You."
She sang the Canadian national anthem at the 2004 Hockey World Cup in Toronto, Canada, the following year. Later she released a single titled "Collecting Dust" in 2006.
As for movies, she has appeared in "Grown Ups 2" (2013), Fame (2009), and Guns, Girls, and Gambling (2012).
However, Paulina is most well-known for her modeling career and active presence on social media platforms like Instagram and Twitter.
She goes by the username @paulinagretzy on Instagram and @PaulinaGretzky on Twitter.
She often shares photos and updates about her personal life, including her relationship with her husband, on these social platforms.
Married Life & Children
Dustin Johnson and Paulina Gretzky tied the knot in April 2022.
The couple, parents of two, exchanged vows in front of family and friends inside a tent on the grounds at Blackberry Farm, a luxury resort in the Great Smoky Mountains near Knoxville, Tenn.
As per the couple, they met through Paulina's parents. They were friends for a while before they began dating in 2013.
They have a loving bond and openly express their love in public, including cute moments and displays of affection at golf tournaments.
Despite initially prioritizing golf, Dustin admits that Paulina has held a special place in his heart since they met.
Since 2015, they have built a happy family, welcoming their first son, Tatum Gretzky Johnson.
They have since had two sons, Tatum and River, bringing immense joy to their lives.
Paulina treasures her two boys, and for her third child, she desires a girl. In an interview, she expressed her wish: "I would love a girl!"
She longed for a daughter but acknowledged that she couldn't simply demand one, stating, "But I can't just be like, 'Hey! Give me a girl."