The Seattle Seahawks head coach Peter Carroll is the father of three kids: Brennan, Jaime & Nathan, with his second wife Gelena Goranson. All of his kids are grown-ups & have a career of their own.
Carroll's two sons, Brennan and Nathan followed his footsteps into football & are football coaches. On the other, his daughter Jaime is a real estate agent.
A one-time divorcee, Peter was in a marital relationship with his then-wife, Wendy Pearl. However, they divorced in 1975 after two years of marriage without any children.
Considered one of the most successful NFL coaches, Peter Caly Carroll serves as the head coach & executive VP of the football operation of Seattle Seahawks (2010- present).
He led the Seahawks to the Super Bowl XLVIII (of the 2013-14 NFL season).
Earlier, from 2001 to 2009, he was the head coach of the college football team USC Trojans.
Under Carroll's role, the Trojans won four Rose Bowls, two National Championships & two Orange Bowls.
Active as a football coach since 1973, Pete has severed coaching roles in many NFL teams throughout these years: the Bills, Vikings, Jets, 49ers & Patriots.
Pete won the Home Depot Coach of the Year Award and the AFCA Coach of the Year Award in 2003.
Pete Carroll Kids: Father Of Three With Glena
The 2003 AFCA Coach of the Year, Carroll is married two times; he & his first wife, Wendy Pearl, were married from 1973 to 1975.
After a year of divorce, the NFL coach found love with his second (current) wife, Glena Goranson; the two are married since 1976.
Together, they became parents of three kids: Brennan Carroll, Jaime Carroll Davren, and Nate Carroll.
Both of Pete's boys, Brennan (the eldest) and Nate (the youngest), have followed their father's path as a football coach.
Brennan Carroll Is A Coach For The Wildcats
Brennan Carroll, the eldest child of Pete & Glena, is the Arizona Wildcats' offensive coordinator.
Born on March 20, 1979, in Columbus, Ohio, Brennan studied at Saratoga High School.
He graduated from the University of Pittsburgh in 2001, where he played college football as a tight end after transferring from the University of Delaware.
He joined the USC Trojans football team as a graduate assistant in 2002, reporting to his father, Pete Carroll, who was then the head coach.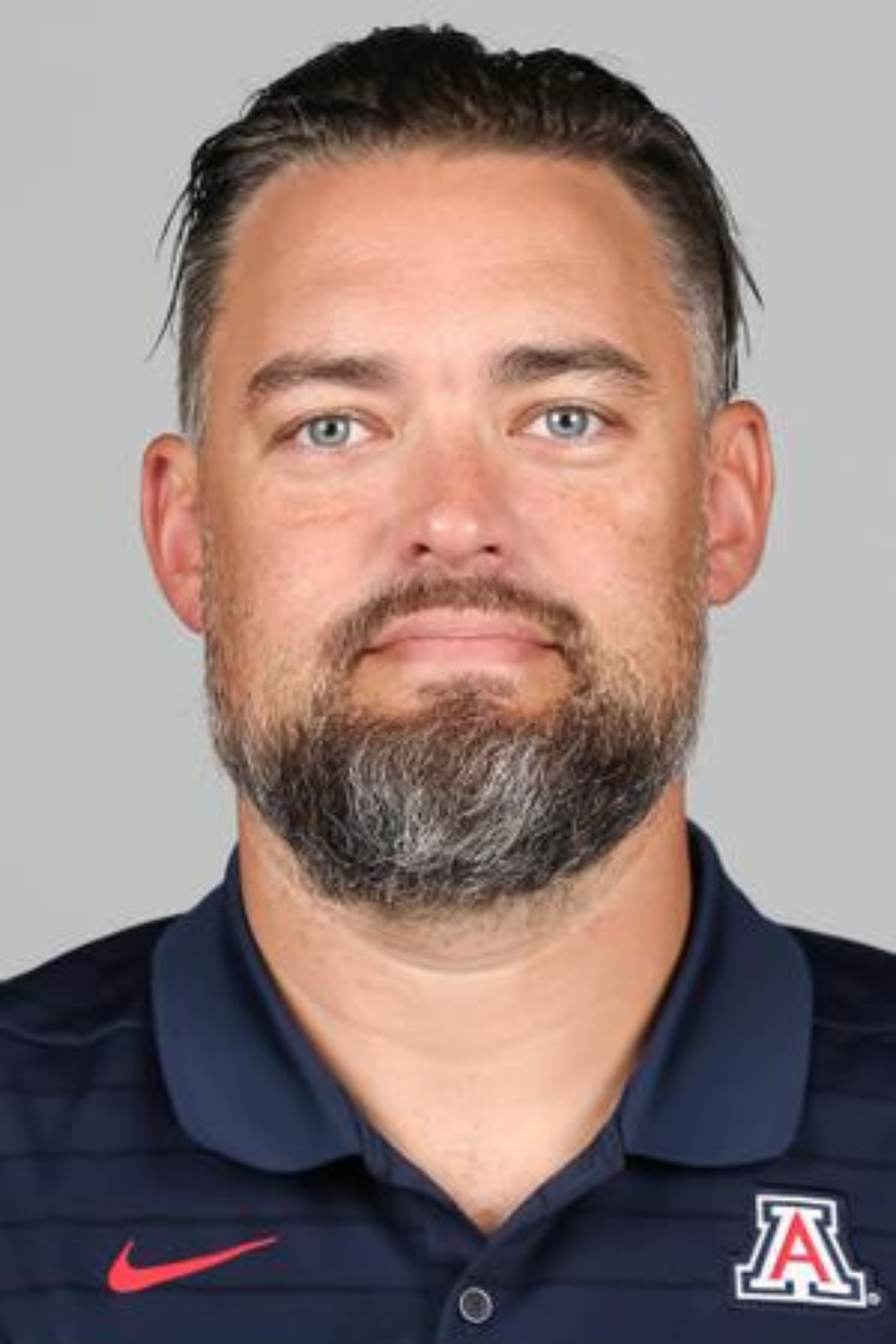 For two consecutive years (2003 and 2004), he won an AP National College Football Champion.
On December 22, 2010, Brennan joined Al Golden's staff at the University of Miami as TE coach and recruiting coordinator. Later, he joined the WR coach on February 9, 2015.
He joined an NFL staff for the first time, reuniting with his father, Pete as assistant offensive line coach.
On January 1, 2021, he joined the Arizona Wildcats team staff as offensive coordinator.
Furthermore, Brennan married Amber Carroll and has three kids: Dillon, Colbie, and Eisley.
Carroll's Daughter Jaime Carroll
Jaime Carroll, the second child, is a real estate professional.
Born on April 12, 1982, Jamie studied at Medfield High School and graduated from the University of Southern California in 2004.
She completed her bachelor's in science, communications, and media studies.
She worked for Red Bull in a marketing and finance position and Marketing and Events position for A Better LA in Marketing.
In 2013, she also incubated and launched Compete to Create to help business leaders develop mindset skills and training to perform at their best at work and at home.
Jaime also worked as the CEO of Amplify Voices, a company founded by her father, from 2020-2022.
Currently, she works as a licensed real estate agent at Manhattan Pacific Realty, Inc.
Despite her academic career, Jaime was also keenly interested in sports. She, like her father and brothers, is a big sports fan.
In addition, she played volleyball at the University of Southern California. Jaime was a Women of Troy volleyball team member but left the field after graduating.
Despite being the child of an NFL coach, she chose a different career path and did not follow in his footsteps.
However, Jaime received the full support of her father.
Furthermore, Jamie married Mike Davern on July 6, 2012. The couple also kept their private life private from the public.
As a result, people know very little about their personal lives.
Nate Carroll, The Youngest Child Of Pete Carroll
Pete's youngest child Nate Carroll is an American football coach and is currently the senior offensive assistant for the Seattle of the NFL.
Born on March 24, 1987, in Edina, Minnesota, Nate was a three-star sport athlete in high school.
He graduated from the University of Southern California (UCS) in 2010 with a degree in psychology and did not intend to play college football.
In 2011, his father offered him a job as a personnel assistant in Seattle's scouting department for one season before he was designated a defensive assistant.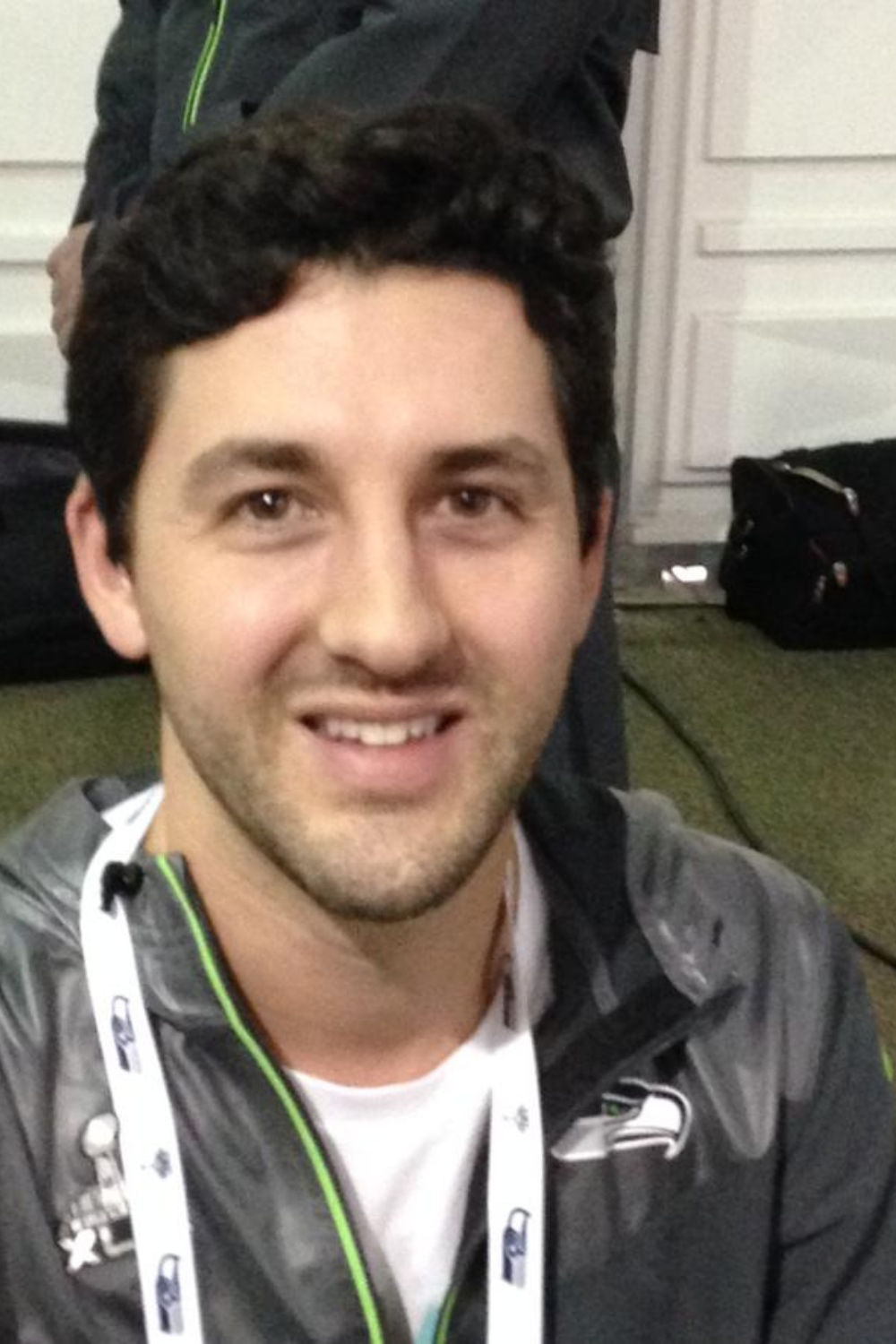 Nate became an offensive assistant in 2013 and won his first Super Bowl as a member of the coaching staff that defeated the Denver Broncos in Super Bowl XLVIII.
In 2014, he was promoted to assistant wide receivers coach. From 2018 to 2021, he served as the team's wide receivers coach.
Nate has spent his whole professional career working for his father, Pete.
Furthermore, Nate is married to Anna, and the couple has two sons.